The idea to try to make my own macarons first came from my lovely friend Kerri. At first I was terrified at the prospect. Everything I read about making macarons made it sound impossible. We never did get around to trying to bake them together, but there's still time.
Kerri, if you're reading this I am officially asking you on a macaron baking date. Girl, I'll buy you flowers and we can light candles and make beautiful macarons together. Ooh… this is getting a little intimate now isn't it? Ahem.
After scouring the internet for tutorials and how-to blog entries, I finally found Beth's Foolproof French Macaron Recipe. I'm a fool, so this should do the trick.
This video breaks down the macaron baking process and makes it… well, less terrifying.
Let's all take 8 min 14 sec to watch the video before we begin. But then come back and look at my step by step pictures for Nova Scotia Wild Blueberry Macarons. BRB.
I highly recommend having the video loaded up and playing and pausing it while you make the macarons as well. I'm certainly no expert with these little beauties, so I like the extra comfort of Beth's video presence. But don't worry, follow her steps and you too can enjoy these little beauties.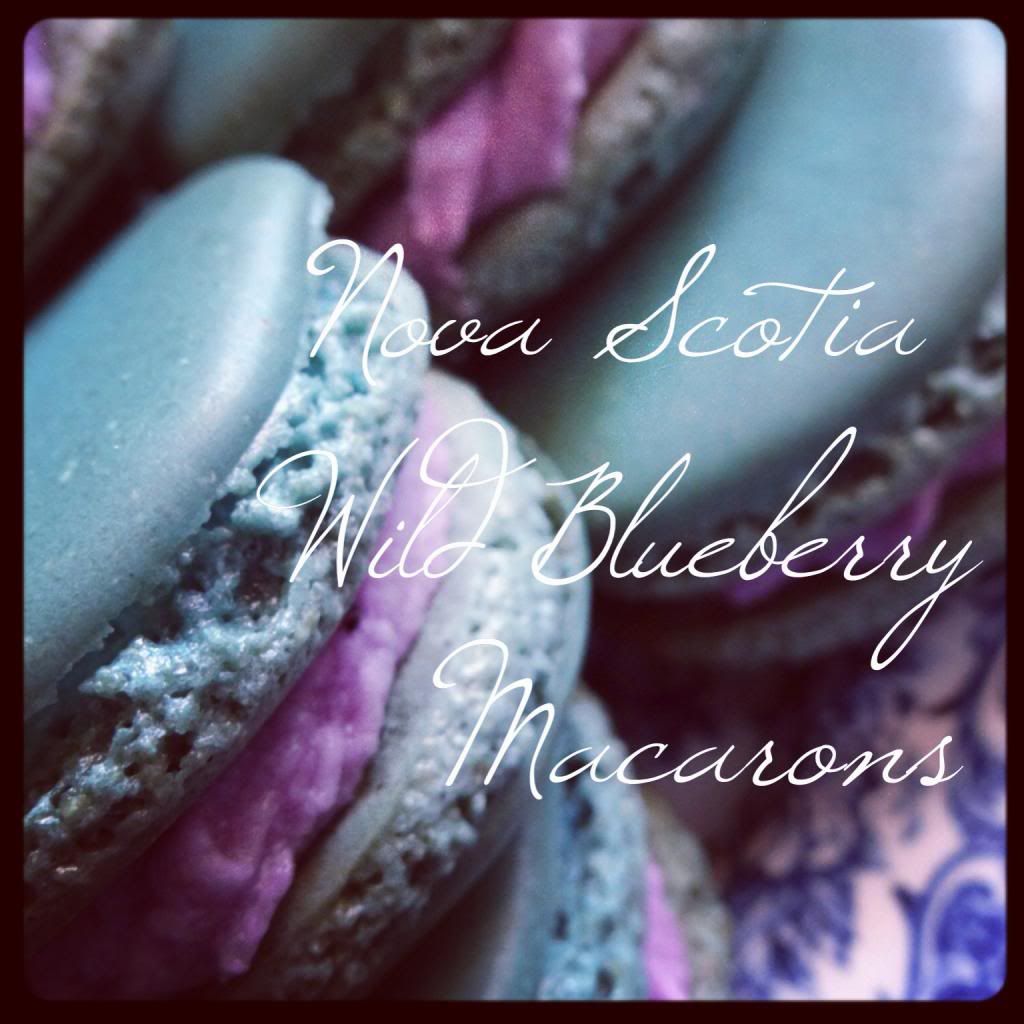 Nova Scotia Wild Blueberry Macarons
Yields approx. 24 macarons
For the shells
As noted, this recipe comes from Beth LeManac's blog Entertaining With Beth
Her recipe for Macarons can be found right here
Beth, if you ever find your way to my little blog, thank you.
For the filling
½ C Scotsburn Butter
3 C icing sugar
¼ C whipping cream
blueberry juice (to taste)
First things first, you're going to need a little blueberry juice for your filling. I make Nova Scotia Wild Blueberry Chia Seed Jam on a very regular basis, so I just stole a little of the juice right out of the pot.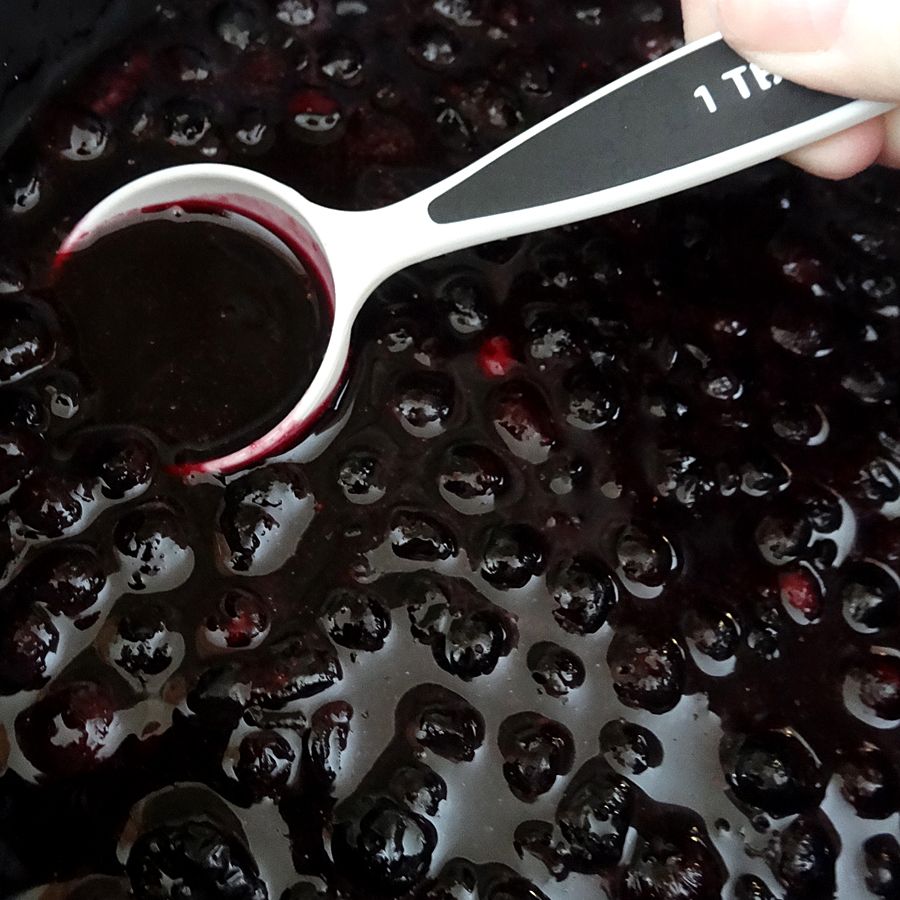 Put aside a couple of tsp of blueberry juice. When you're actually making the filling I suggest slowly adding the blueberry juice 1 tsp at a time until you reach the colour and flavour that suits your fancy. 3 tsp will probably do the trick, but maybe put a few more aside just in case.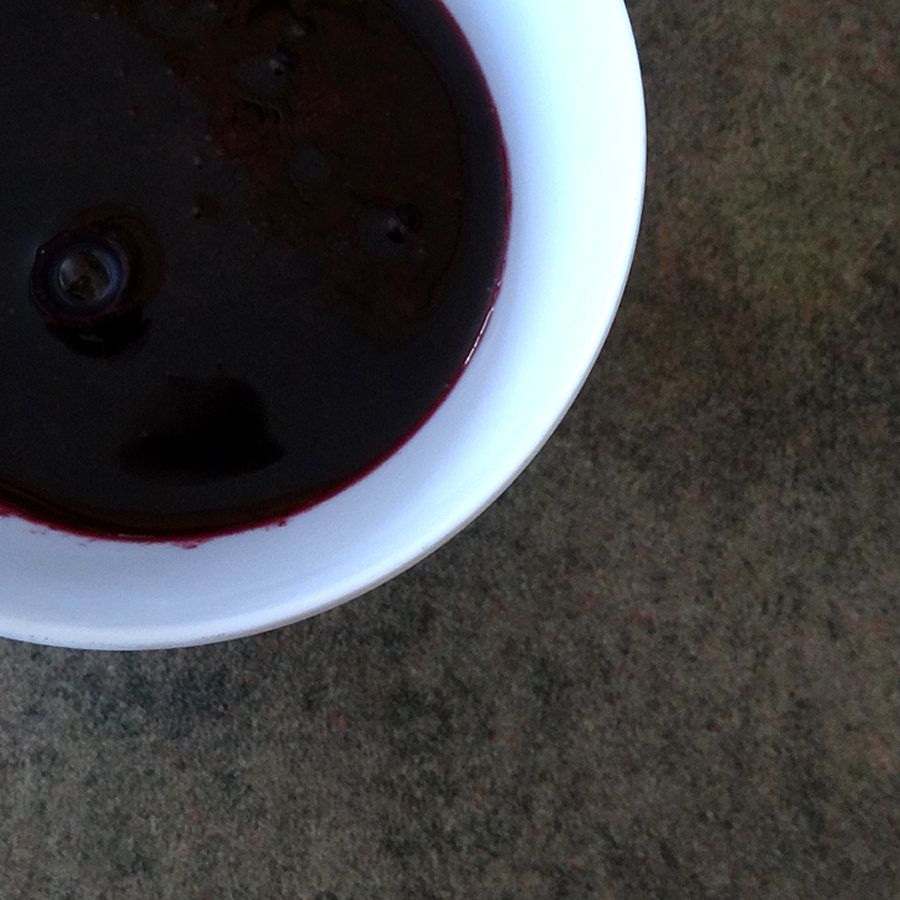 Let it cool down, line two cookie sheets with parchment paper, and get started on the shells. Take a deep breath, load up Beth's Foolproof French Macarons tutorial again and begin.
It all starts with some almond flour and icing sugar.
The first couple of times that I made macarons I had almond flour that I had picked up at Pete's but once I relocated to Antigonish I had some trouble finding it. I tried making my own, and those macarons turned out alright all things considered but to be safe you should probably pick up some almond flour at the store. I finally found one very lonely bag of ground almonds at Sobeys and picked it up, but haven't tried it out yet. I'll let you know how it pans out.
Sift your icing sugar and almond flour together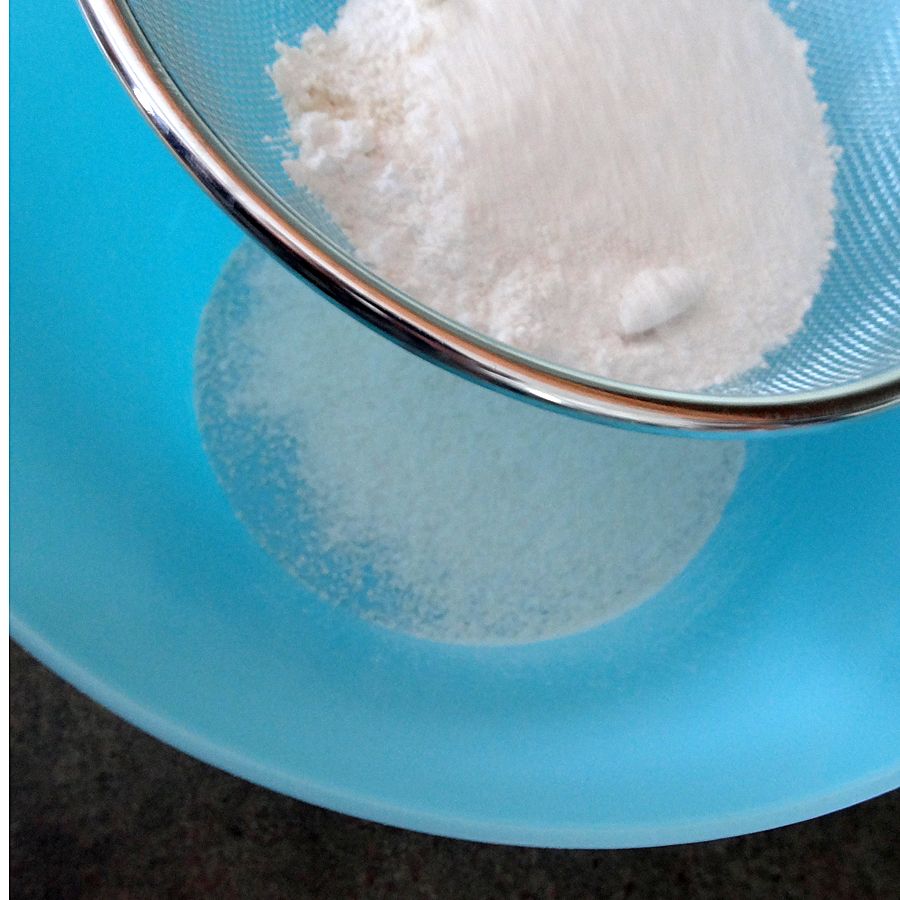 If you really want to avoid clumps, sift it again. Don't waste too much time lamenting over the little clumps, they're sole purpose is to make your macarons bumpy. What a bunch of little jerks.
Put the sifted mixture aside and prepare your egg whites.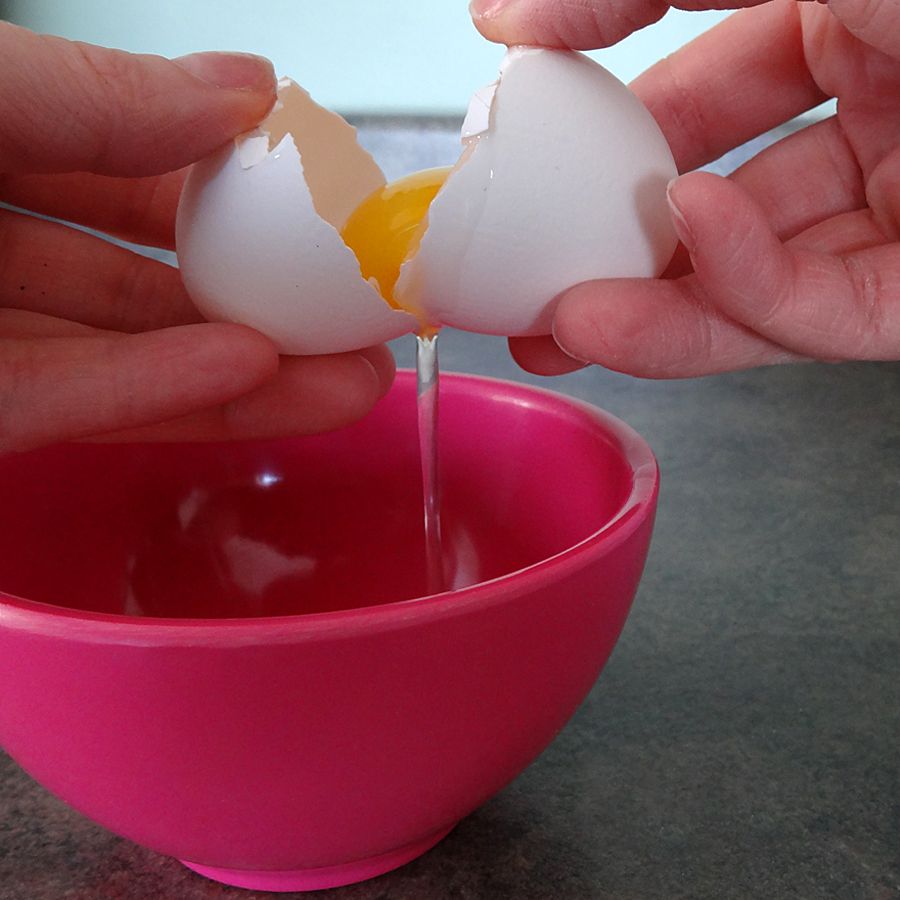 Put those aside too, and measure out your Just Us! Organic Cane Sugar.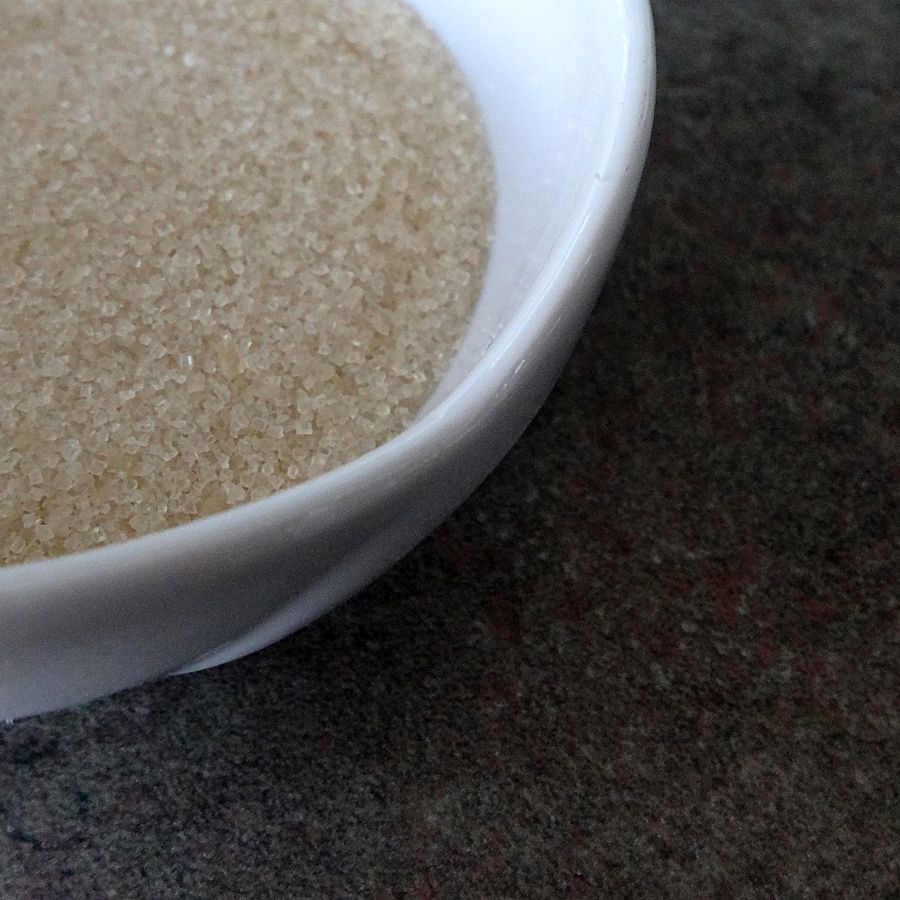 Start with just the egg whites. Let your egg whites beat until they're foamy, and then add the sugar, cream of tartar and salt. Then let it beat until you get a nice stiff peak like this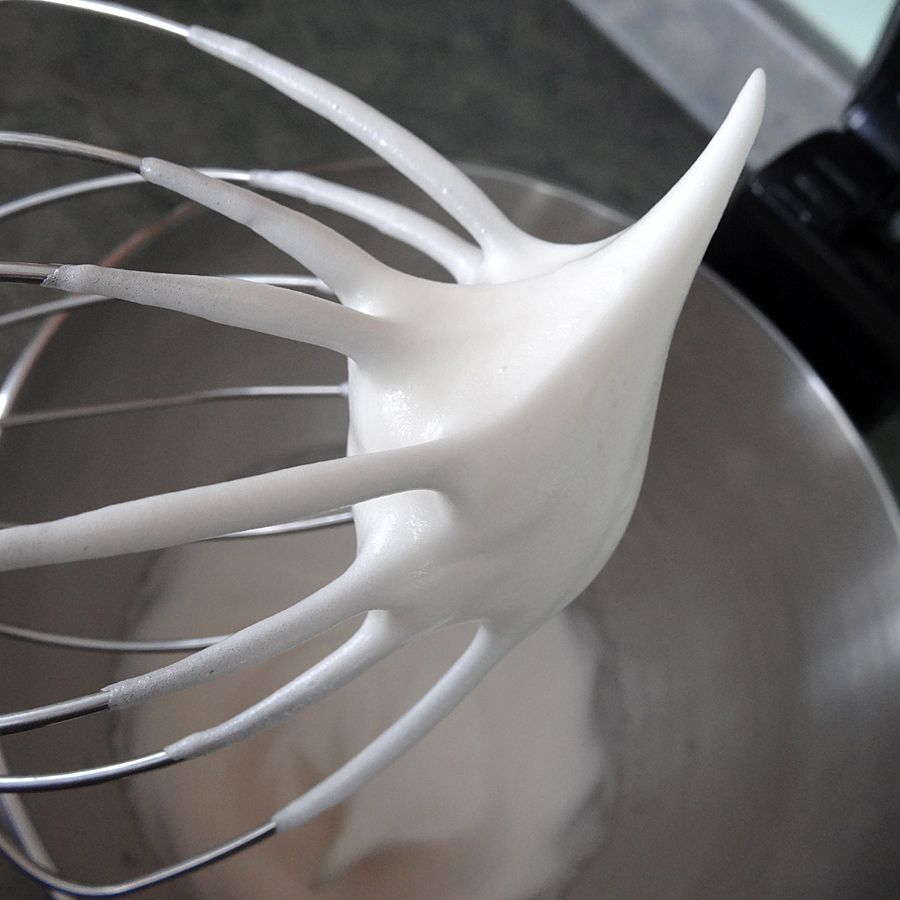 Now it's time to add some colour. I exclusively use gel dyes when I bake because they are infinitely better than those little bottles of dye you buy in the grocery store. In other recipes that aren't slightly terrifying/I feel comfortable experimenting with, I also like to use natural ingredients to colour my treats. In this case, blueberry juice might be a good option, but I'm not sure if it would affect the chemistry of the macaron so I haven't been bold enough to try anything other than gel dyes yet. Macarons are fickle. Don't mess with them.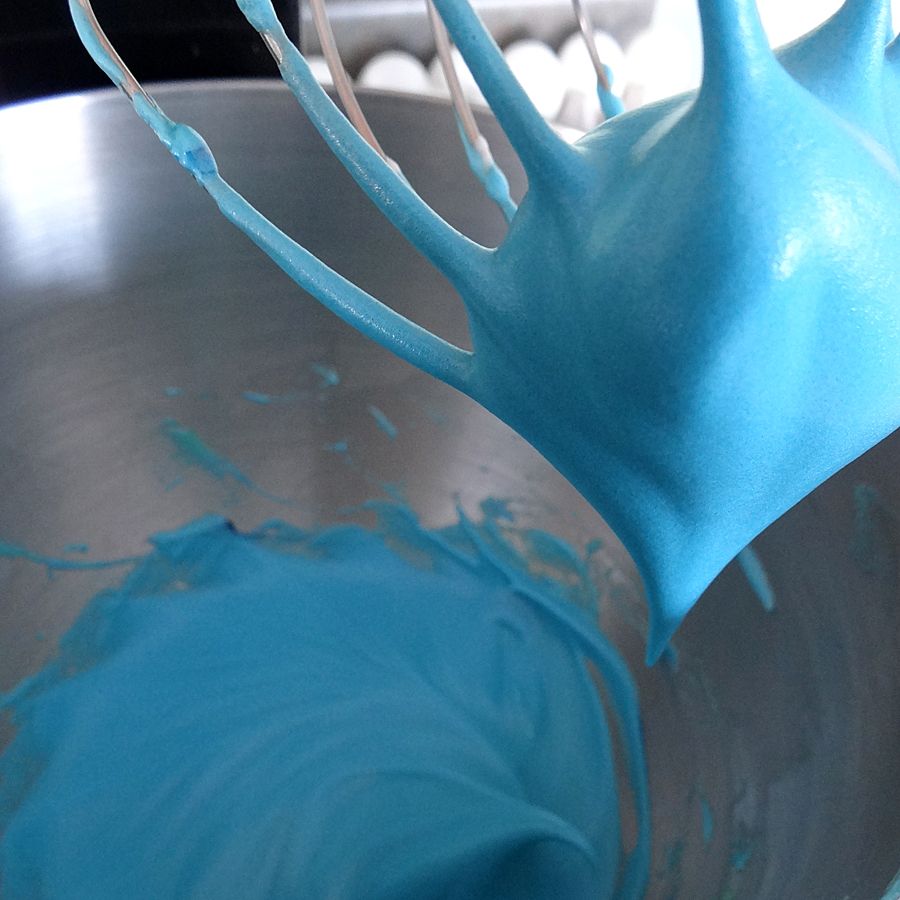 As Beth mentions in her video, you really do need to go several shades more intense than your desired colour. The change in colour is pretty dramatic.
Now add your sifted almond-icing sugar mixture.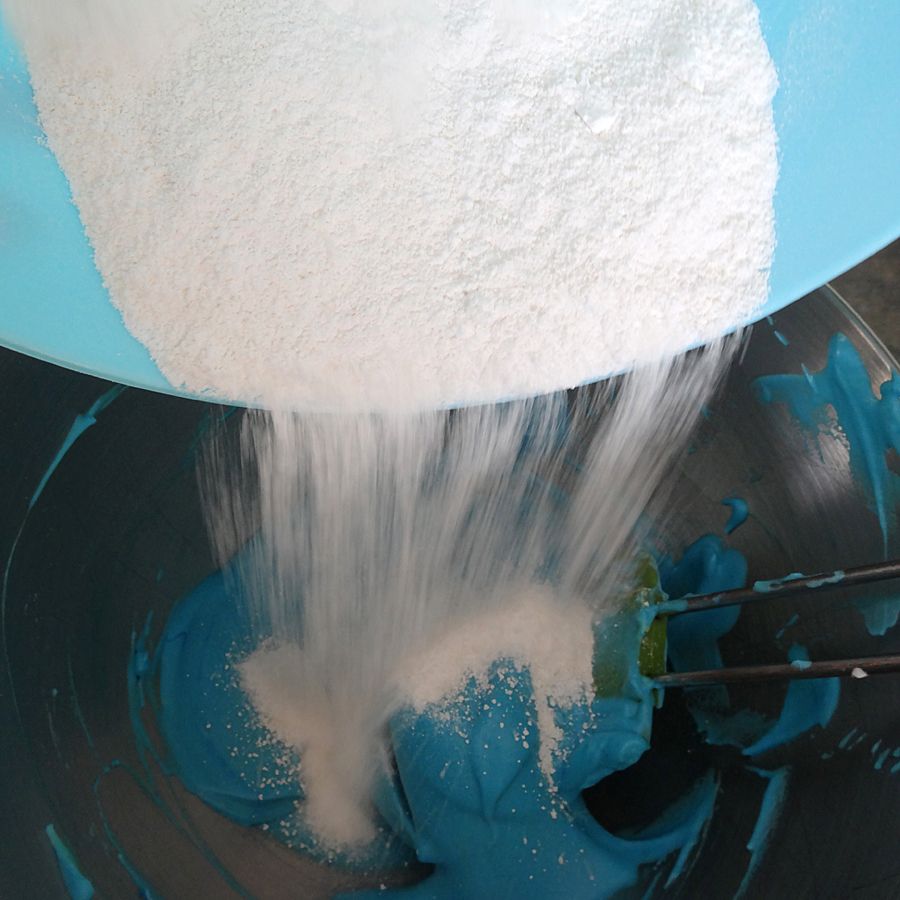 Trying not figure out if you're overmixing at this point is possibly the most stressful part. But don't worry, I believe in you. This is where the video really comes in handy. In case you somehow don't already have it open, here's the link again.
The best way I can describe the mixture when you need to stop stirring is that it's the moment when it just barely stops being gritty. Mine still had the very slightest grittiness to it and I was afraid I should mix a little more but it didn't seem to be going away, and I really felt like I was getting to the point where I had mixed too much. After pausing and replaying the video a few times I decided that I'd stop.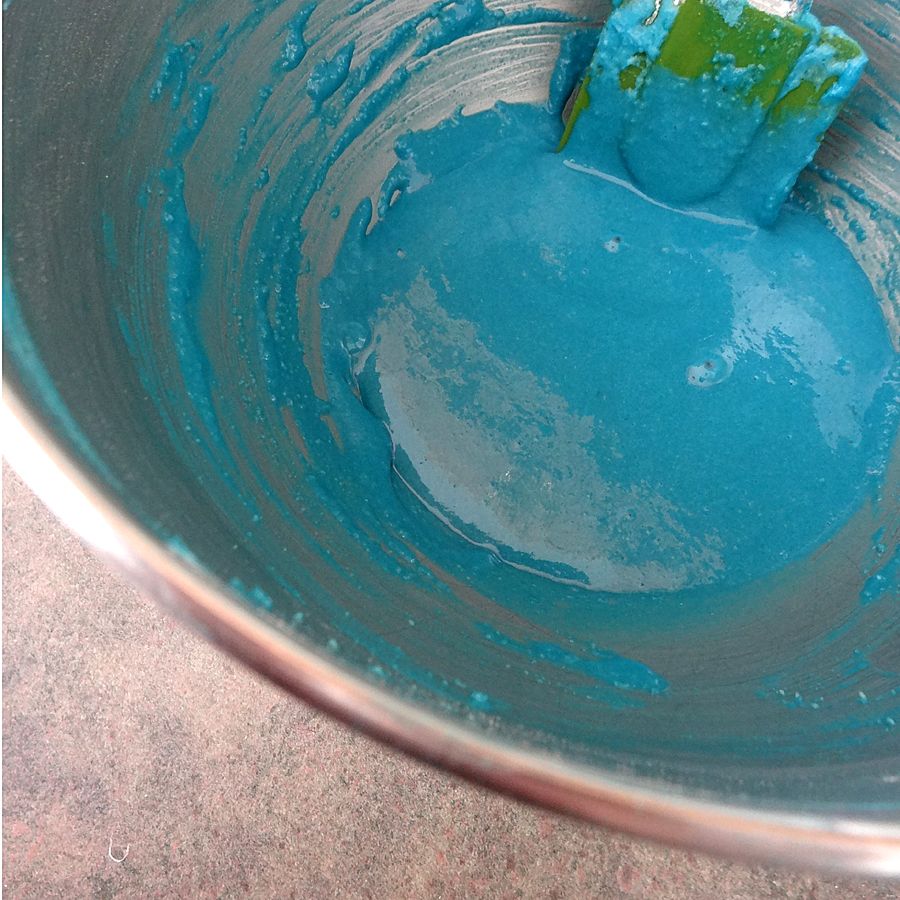 Sometimes you just need to go with your gut feeling. Be one with the macarons, let them tell you when to stop mixing. Yeah, this is getting weird… let's move on.
Now it's time to pipe little circles on the parchment-paper-lined-cookie-sheets.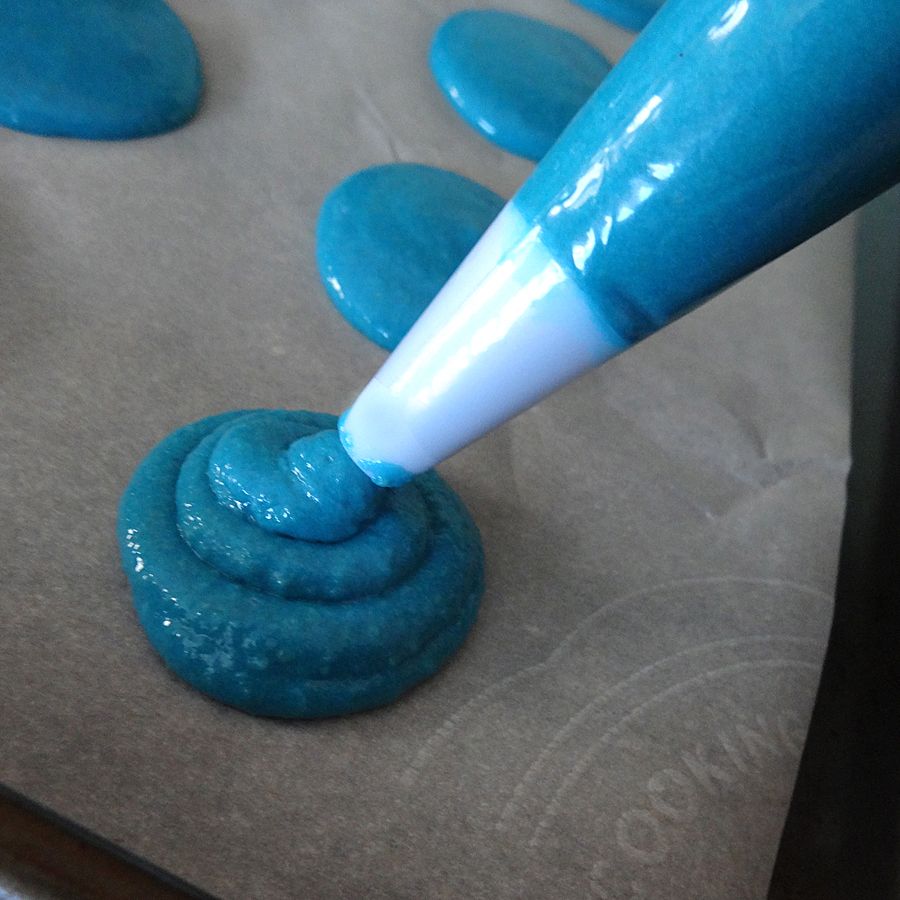 Try to make them all the same size. Not only does it help to make sure they bake evenly, but since you're going to have to sandwich them together later, this will make it much easier. They also look much nicer if they're the same size.
Now here's the fun part. The little circles your just piped are going to be all full of little tiny air bubbles. We don't want any air bubbles, and the way to get rid of them is to smash the bejebus out of those cookie sheets. Seriously. Take your cookie sheet, keep the parchment paper in place and smack it on the counter. Do it again. And again. Eventually all the little bubbles will rise to the surface and pop. If after a few good, careful smacks you still have a stubborn bubble or two you can pop them very carefully with a toothpick.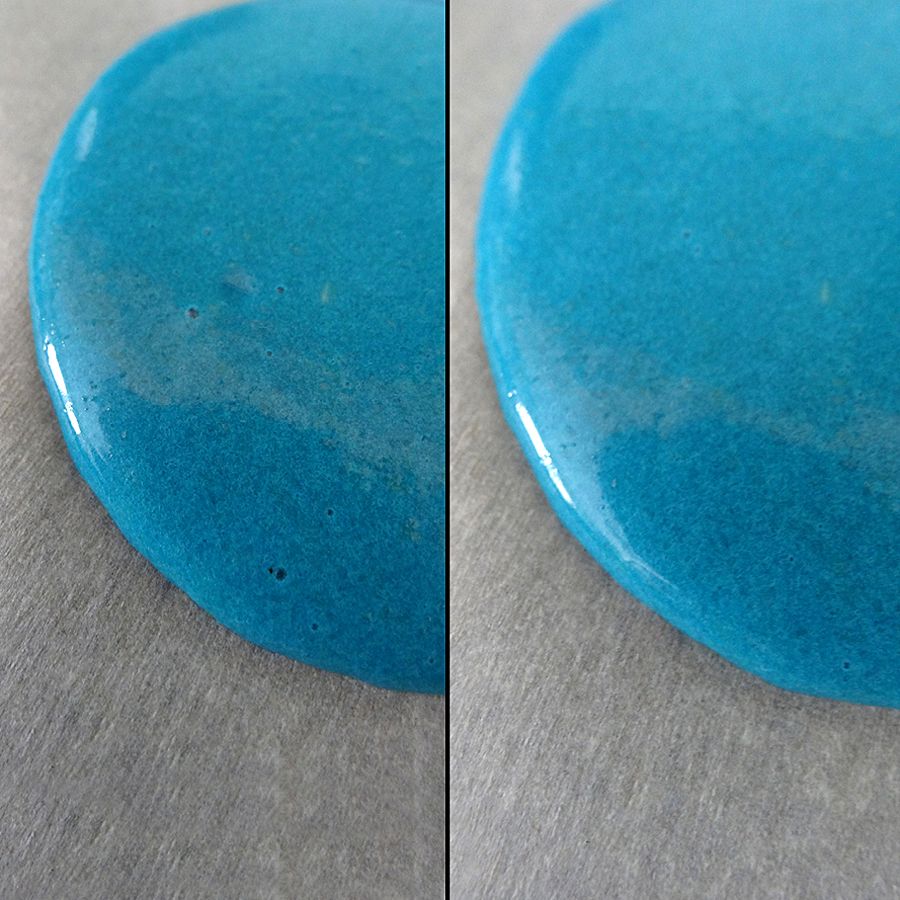 Before smashing on the counter, and after. The bubbles weren't that bad to begin with, but you want to avoid them if possible.
Now you can relax for a little while. Let your cookies rest for at least 30 minutes. Maybe take this time to go check out some of Beth's other recipes and tutorials. You can also preheat your oven to 300 degrees.
Once they've rested for a full 30 minutes, you can pop them in the oven. Like Beth says, one tray at a time is best. These cookies and so sensitive that if they have to share the oven they may take a hissy fit. Indulge this selfish desire to ensure beautiful cookies. It's worth the extra time.
The first time I tried macarons, and I opened the oven and saw the little feet for the first time I literally gasped. I was so surprised that they worked, and so excited.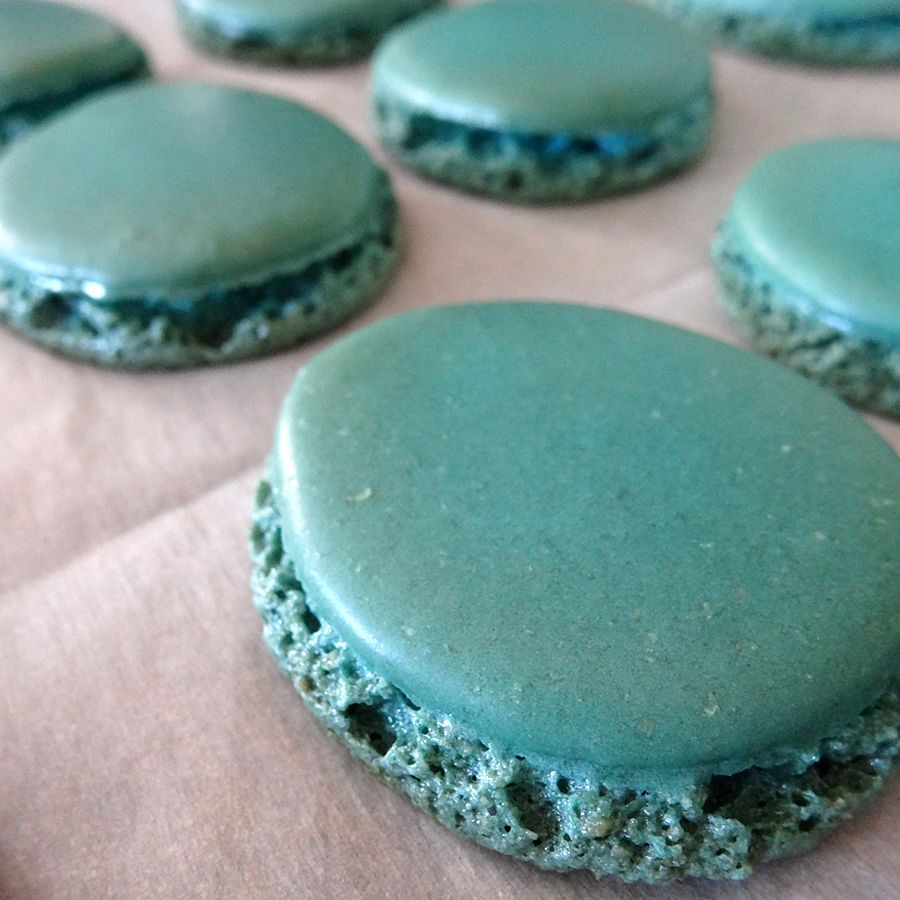 Come on bakers, how can that NOT be exciting?!
Once all the shells are done baking it's time to make the Nova Scotia Wild Blueberry filling. This basic berry buttercream is pretty tasty on cupcakes as well in case you're interested. Nudge nudge.
Cream your butter, then alternate between adding the icing sugar and whipping cream. Add the blueberry juice 1 tsp at a time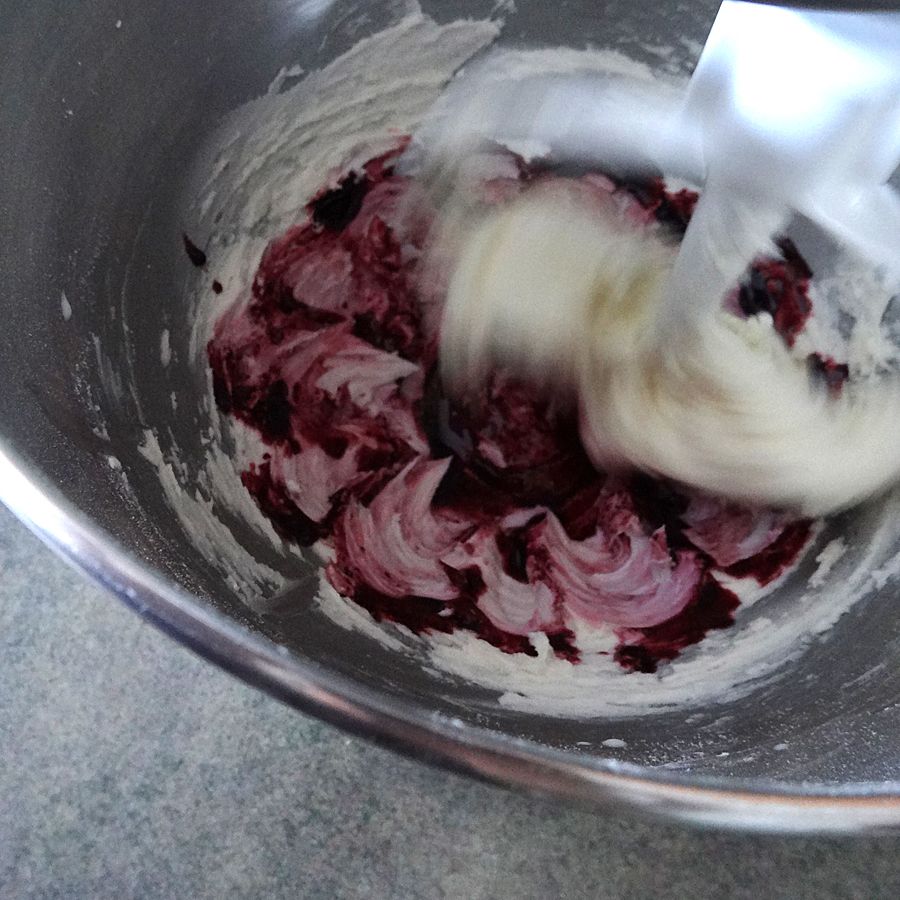 Until you get the colour and flavour that you want. If you add an obscene amount of blueberry juice your may need to add a little more icing sugar and butter for consistency's sake.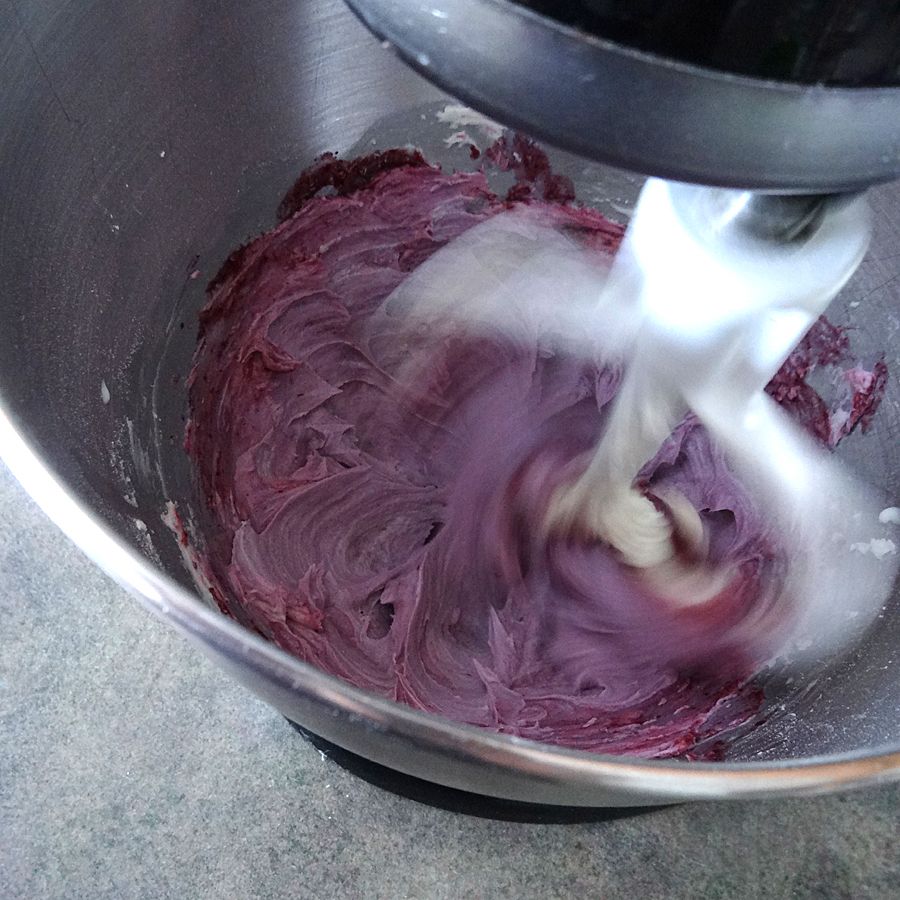 Oooooh yeah.
Time to assemble your macarons! Please remember, these shells are incredibly delicate. If you drop one, it's a goner. If you press too hard, it will explode. Etc, etc.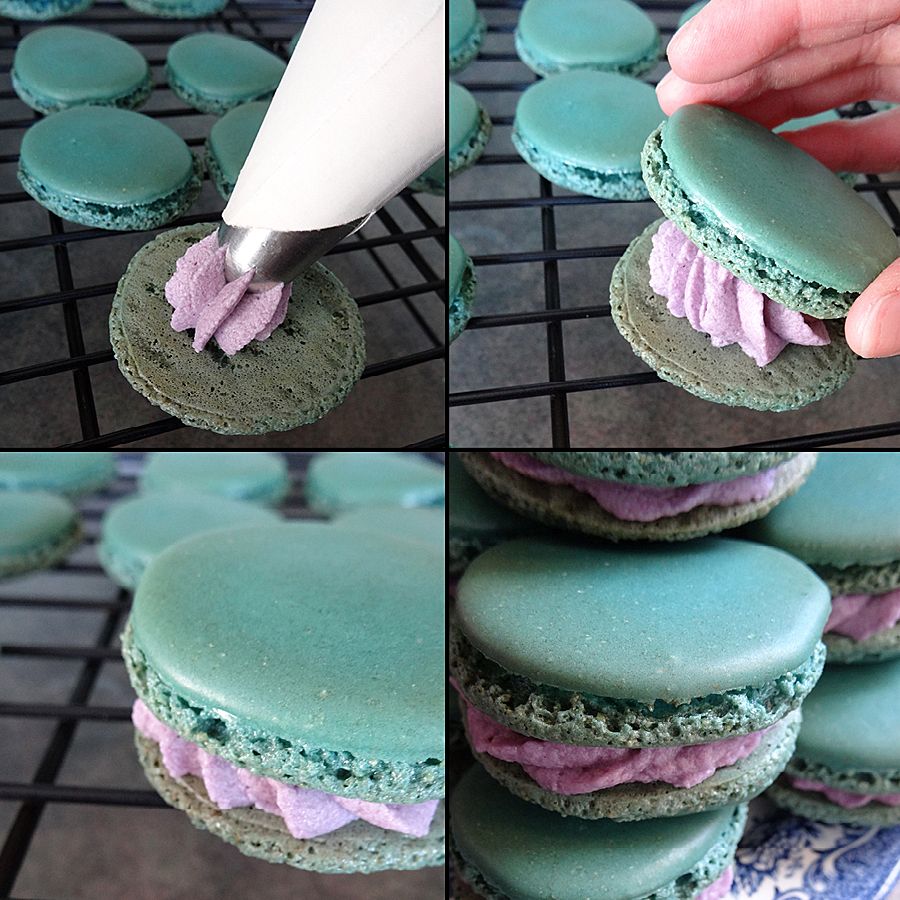 Pipe. Sandwich. Gaze lovingly. Put on a cute plate.
And that my friends is how you make lovely French macarons at home. Don't despair if they don't quite turn out the first time. I'm still not quite where I want to be with them, but we'll get there. Someday.