It's finally here… my entry for the East Coast Organic / Just Us! Brown Bag Challenge!
This month, 15 Halifax Food Blogger Members are going head to head with their recipes featuring East Coast Organic Milk as the primary ingredient,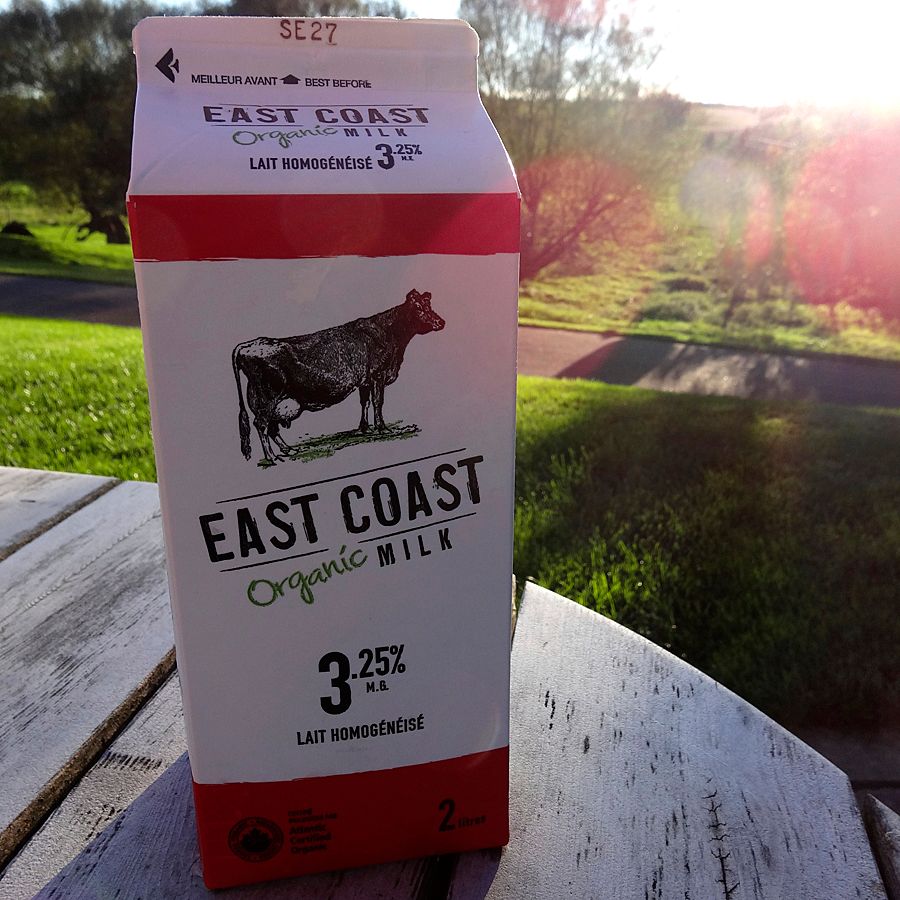 and a selection of mystery ingredients from Just Us! Coffee in a brown paper bag.

The winner will be chosen based on the number of likes on their Facebook Post and the number of retweets on Twitter. I'm a little late to the game, but better late than never, right?

In my super-mysterious-brown-bag-of-delicious-awesomeness I found…
A bag of Just Us! Organic Fair Trade Cane Sugar …


A regular on the 'ole blog.
some Just Us! Organic Fair Trade Dark Chocolate …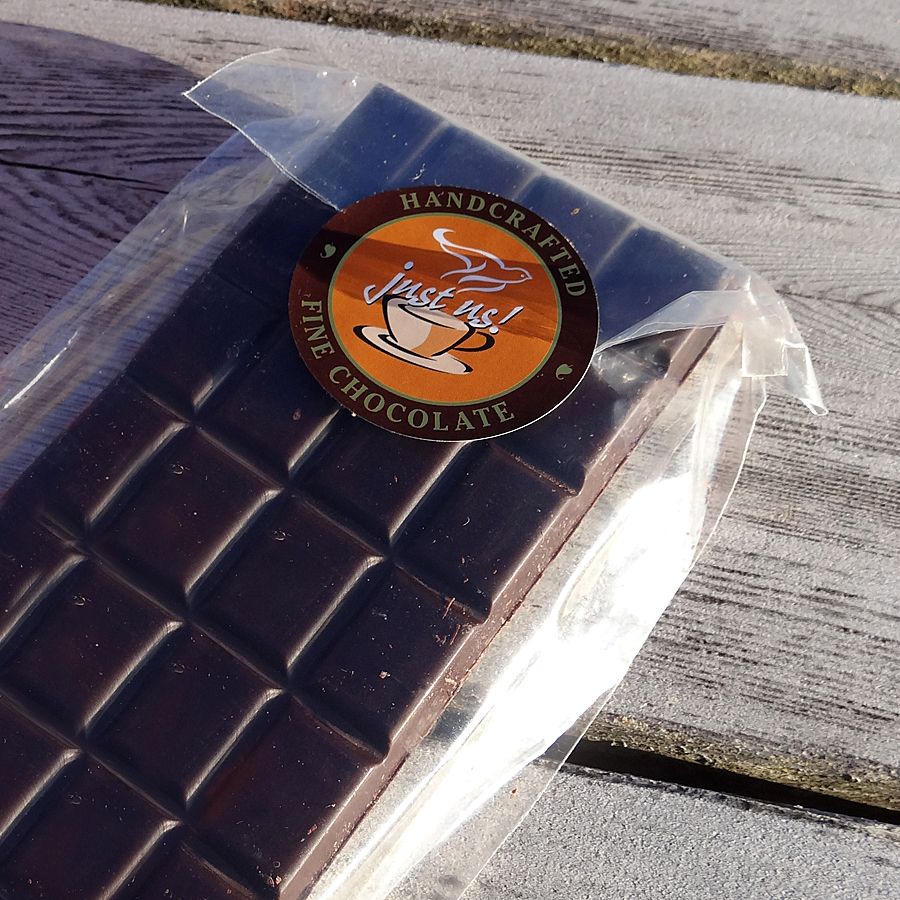 I think I've seen you around here before…
and a brick of Pu Erh tea.


Full disclosure: I had no idea what this was and may have panicked just a little when I opened the bag.
My original intention was to show how I even used the brown paper bag to collect all my compostables while I baked, however Carl the Cat had a different idea.


Who could argue with that cuteness?
So there you have it, my no-longer-super-mysterious-ingredients.


I guess you could say, I've let the cat out of the bag…
Now I was faced with the difficult part: what could I bake centered around the milk that would incorporate all of the ingredients?
After some serious thought I came up with a short list of ideas and eventually settled on a three part recipe to showcase the versatility of the milk that would also highlight all of the included ingredients:
A ChocolaTea cake (made with Just Us! Organic Fair Trade Cane Sugar, and East Coast Organic Milk), topped with Vanilla Bean Icing (made with East Coast Organic Milk), and topped again with Dark Chocolate Ganache (made from… you guessed it, East Coast Organic Milk and Just Us! Organic Fair Trade Dark Chocolate).

I may have received more compliments from my taste testers for this cake than on any cake I have ever made. Seriously. You should probably go make one right now. Or maybe two to be safe, as the first one will get inhaled so quickly.
East Coast Organic Milk / Just Us! ChocolaTea Cake with Vanilla Bean Icing and Dark Chocolate Ganache
For the cake
½ C Scotsburn Butter
2 C Just Us! Organic Fair Trade Cane Sugar
2 Overmars Farms Eggs
1 tsp vanilla extract
1 C East Coast Organic Milk
1 C strongly brewed Just Us! Pu Erh Tea
1 ¼ C Speerville Organic Whole White Flour
¾-1 C Cocoa Powder
1 tbs baking powder
1 tsp salt
For the icing
1 C Scotsburn Butter
1 organic vanilla bean, split
½ C East Coast Organic Milk
6 C icing sugar
For the ganache
2 Just Us! Dark Chocolate Bars
¾ C East Coast Organic Milk
¾ C Scotsburn Butter
Start by preheating your oven to 350 degrees.
Now put the kettle on and go ahead with the next few steps while it boils.
Let's prep the Pu Erh, shall we?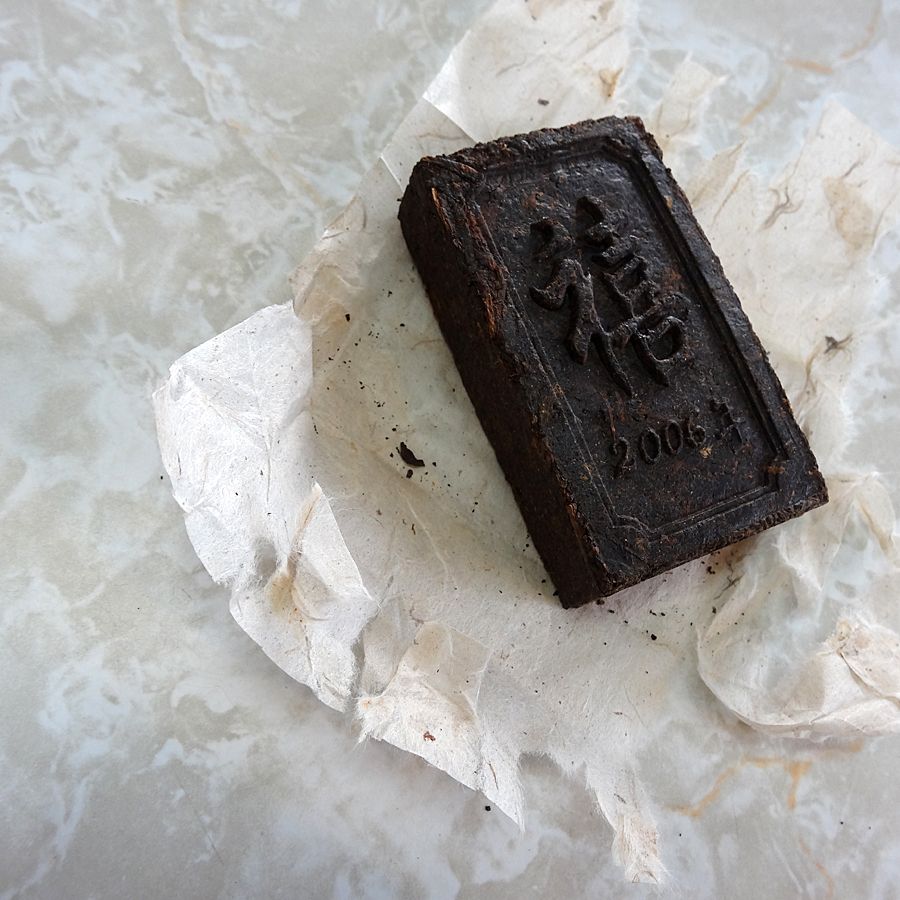 As you can see, the Pu Erh comes as a brick. This particular brick was compressed in 2006 from premium fair trade organic tea leaves in China. To use it, you need to use a sharp knife or grater to break off approximately 1 tsp per cup. You may also need an adorable assistant.

Ok, so I didn't actually let my niece grate the Pu Erh, but she was definitely intrigued by it and helped with lots of other parts of this recipe. You should be a responsible adult and grate it yourself.
In order to make sure the flavour of the tea can enhance the cake, brew it extra strong. Like I said before, you should brew about 1 tsp per cup, but for this cake I did 3 tsp for the 1 C needed, and I let it steep a little longer than the recommended 3-5 minutes.
Because this is a loose leaf tea, you'll need to use something to steep it with. I'm bit of a tea addict, so I have an assorted of sieves, steepers, and presses, but I opted for a tea bag filter.
Next, have your lovely assistant measure ½ C of butter for you.

See? No sharp objects this time. Just a child safe knife. Safety first kiddos!
Then measure out 2 C of Just Us! Organic Fair Trade Cane Sugar.
Pop them into the mixer and cream them together.
Kettle boiling yet? Place the tea bag in a measuring cup, and pour in 1 C of the just-finished-boiling-water. Let 'er steep.
Add your vanilla extract to the butter-sugar mixture. Let it mix until fully blended. Crack and egg, and let it blend. Repeat.
Now measure out your flour, cocoa powder, baking powder and salt, and mix them together in a bowl or measuring cup.
Get your should-be-steeped-now-Pu-Erh and East Coast Organic Milk ready.
Allow your assistant to have a delicious milk break.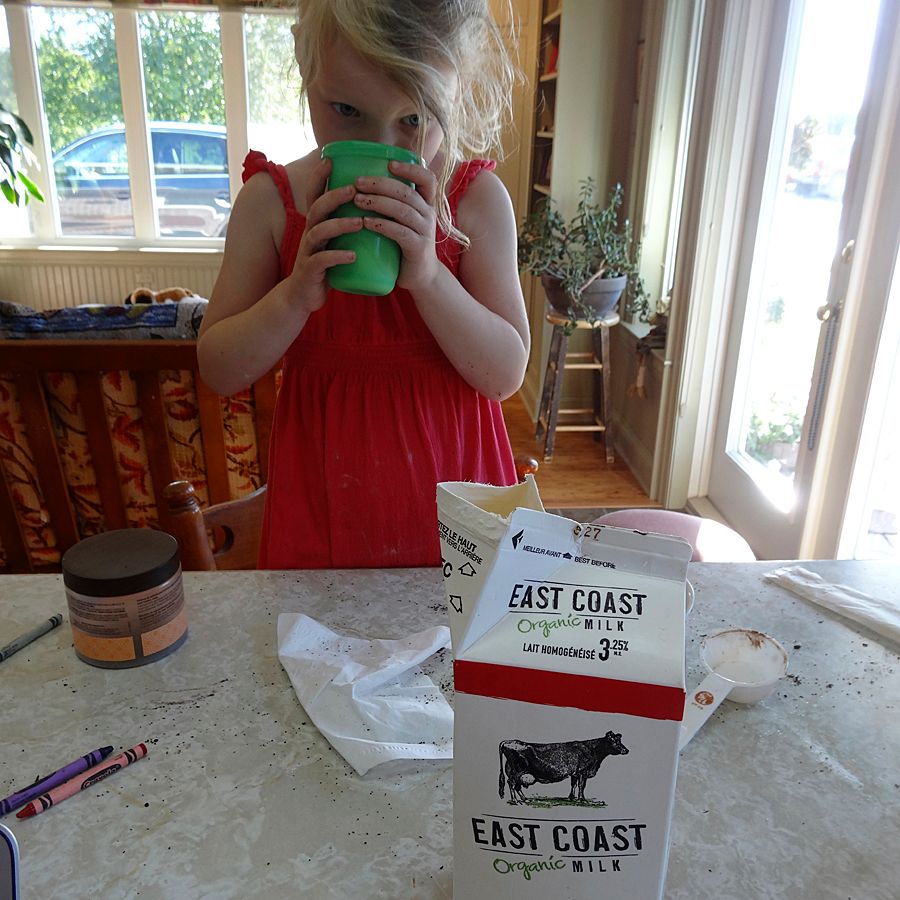 After all this hard work, she deserves a treat, right?
Measure out 1 C of milk for the cake.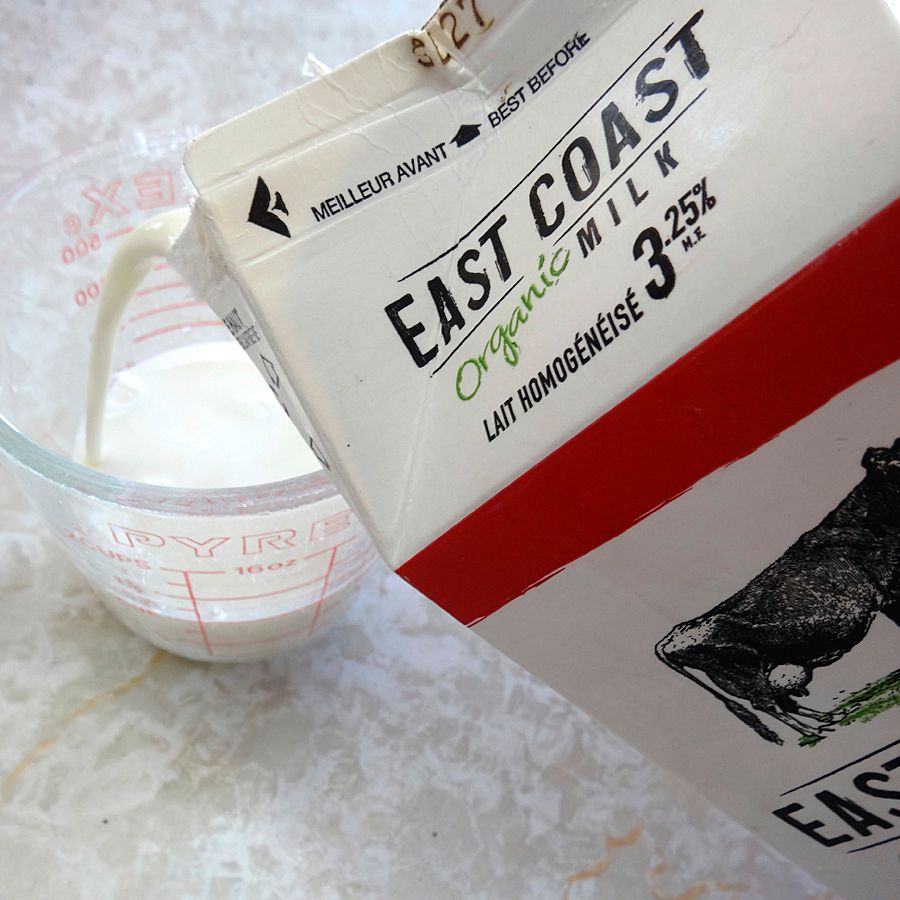 Now alternate between adding the dry ingredients and the wet ingredients.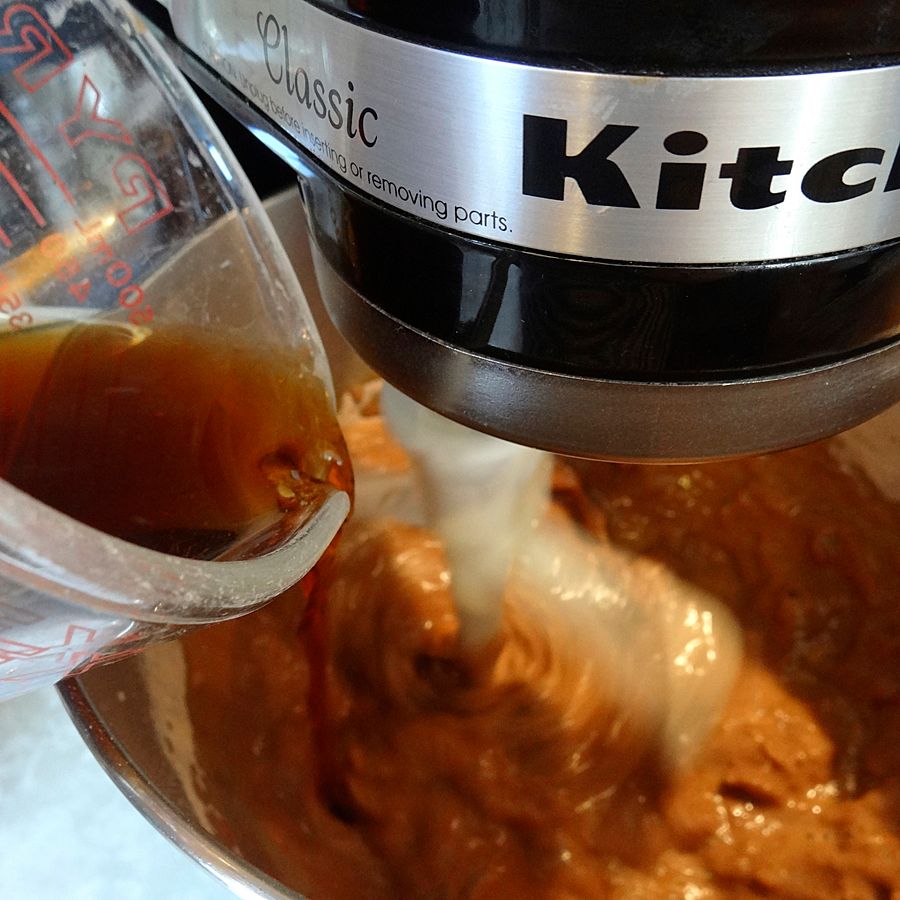 Once everything is in the mixer, let it blend for a minute or two until it's nice and smooth. It's going to seem really runny, but that's exactly how it should be. Pour the batter into a prepared cake pan. For chocolate cakes, instead of greasing and flouring the pan, I grease and cocoa the pan.
If you've been lucky enough to have an assistant like I did, be nice and put aside enough batter to make a batch of itty-bitty-cupcakes for them to be in charge of.

A little taste testing never hurt anybody, right?
Before you put the cake in the oven, maybe you should get a second taste testing opinion. Just to be sure, right?

Yeah, I think we're good to go.
Place your cake in the oven along with the optional itty-bitty-cupcakes. Now, if you were smart and used two pans to make your layered cake, it would only take about 20 minutes to bake the two layers.
But if you're me, and you decided to use one smaller-but-taller-pan, you're going to get to play a really fun game of trial and error. What I find works best in this situation is to let it bake for 15 minutes, rotate it. Repeat. Then assess how well it's done: if the middle seems really far from setting, give it another 15 before checking on it again. If the middle seems like it's setting and the top looks like it's done, turn the heat down to 300 and give it another 10 or 15 minutes. Then reassess again. See? I told you this would be FUN.
Once the cake is out of the oven and cooling, you can start working on the icing.
To split your vanilla bean, cut it length-wise
and then use the dull end of a knife to scrape out all the insides.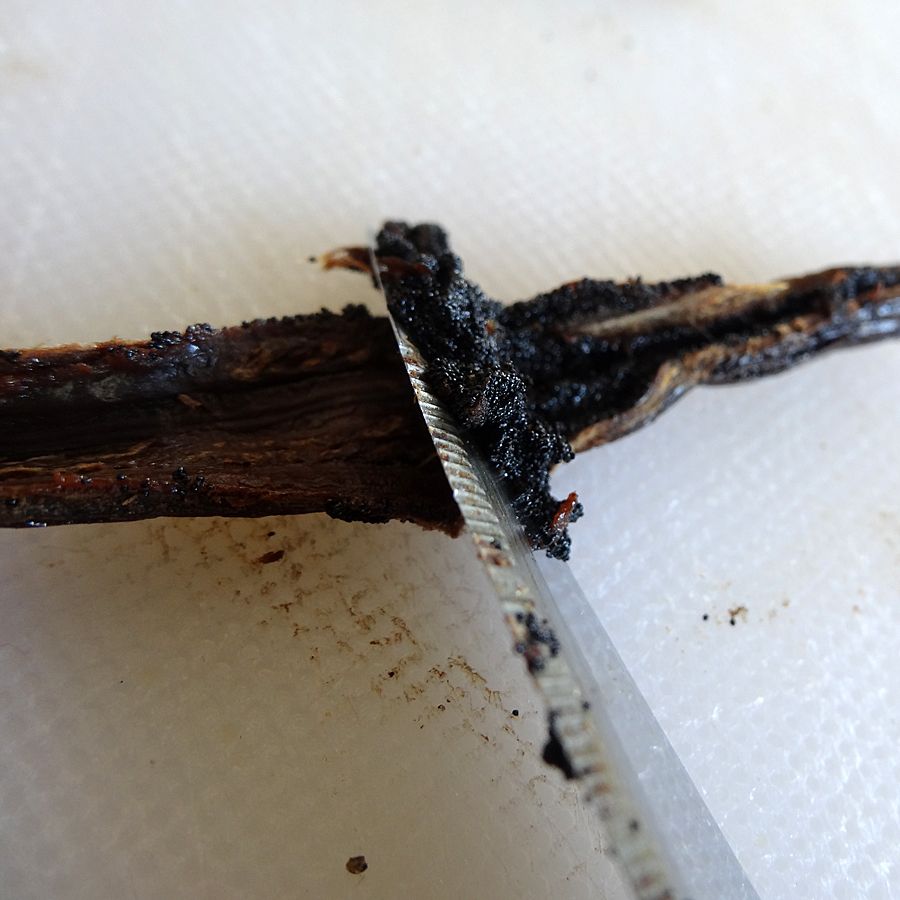 Then, have your assistants measure out your icing sugar for you.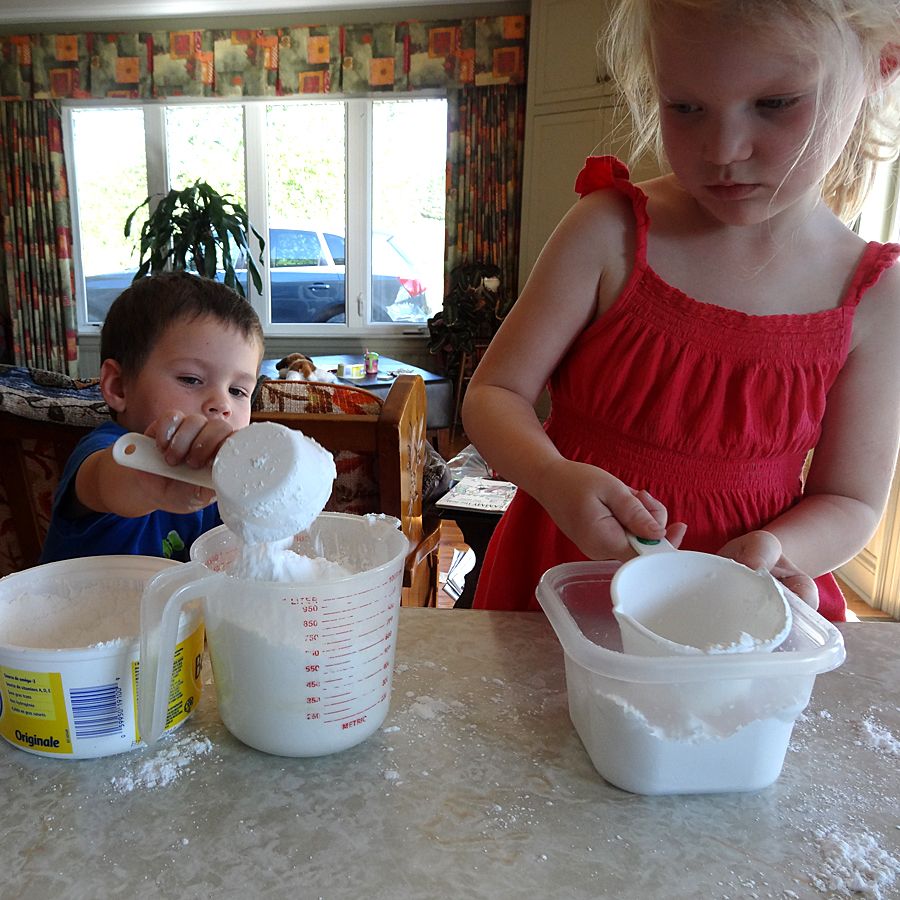 While this is happening, cream together the ½ C of butter and the scraped out vanilla bean. Then add your ¼ C of East Coast Organic Milk, and slowly add your icing sugar. Let the icing blend until it's fluffy and airy.
Get your assistants back to work icing their itty-bitty-cupcakes.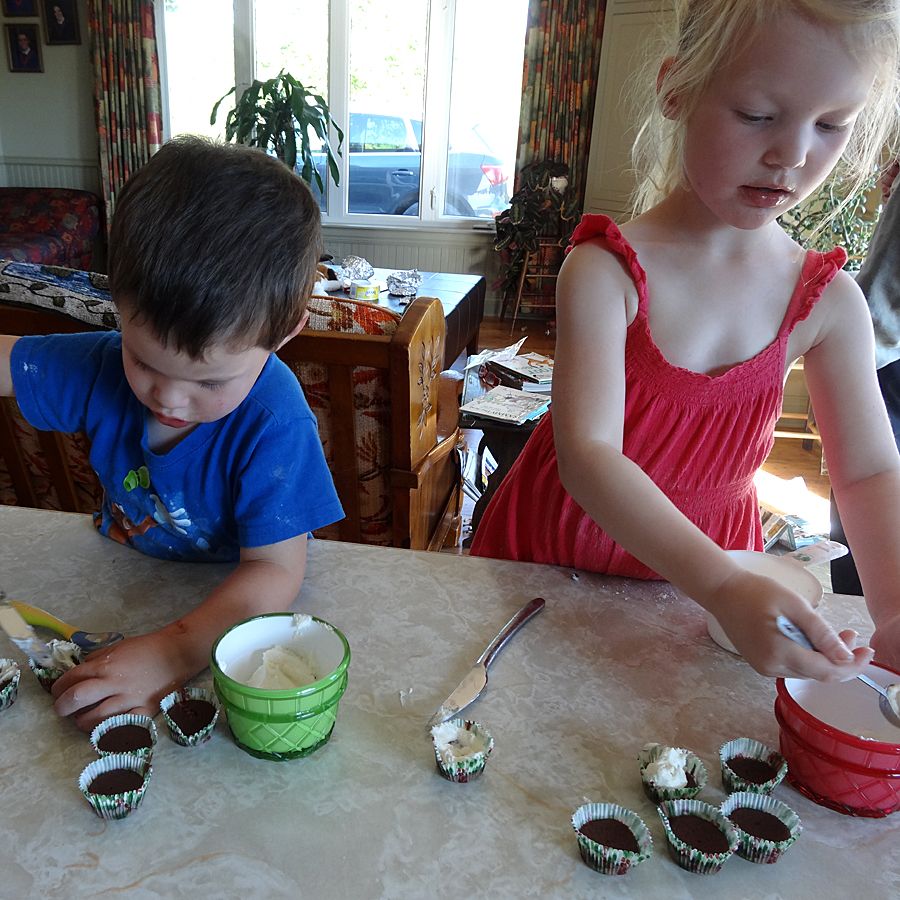 While they're occupied, either level off the two cake layers you baked or cut the one big cake in half to form two layers and level off the top. Put an even layer of icing on the bottom layer, then pop the top layer on top of it.
Let your assistants enjoy their homemade treats, and relieve them of their baking duties.
Ice your cake and then put it aside while you prepare the ganache.
Chop up your Just Us! Fair Trade Organic Dark Chocolate into really small pieces.

Delicious.
Try to resist eating it.

But it looks so good. Remember, you need all of it for the beautiful ganache you're about to make so put it in a bowl that can withstand some heat and exercise your willpower. You can do it.
In a sauce pan, bring ¾ C East Coast Organic Milk and ¾ butter to a boil, and then pour it over the chopped up chocolate.
Let it sit for a minute or two.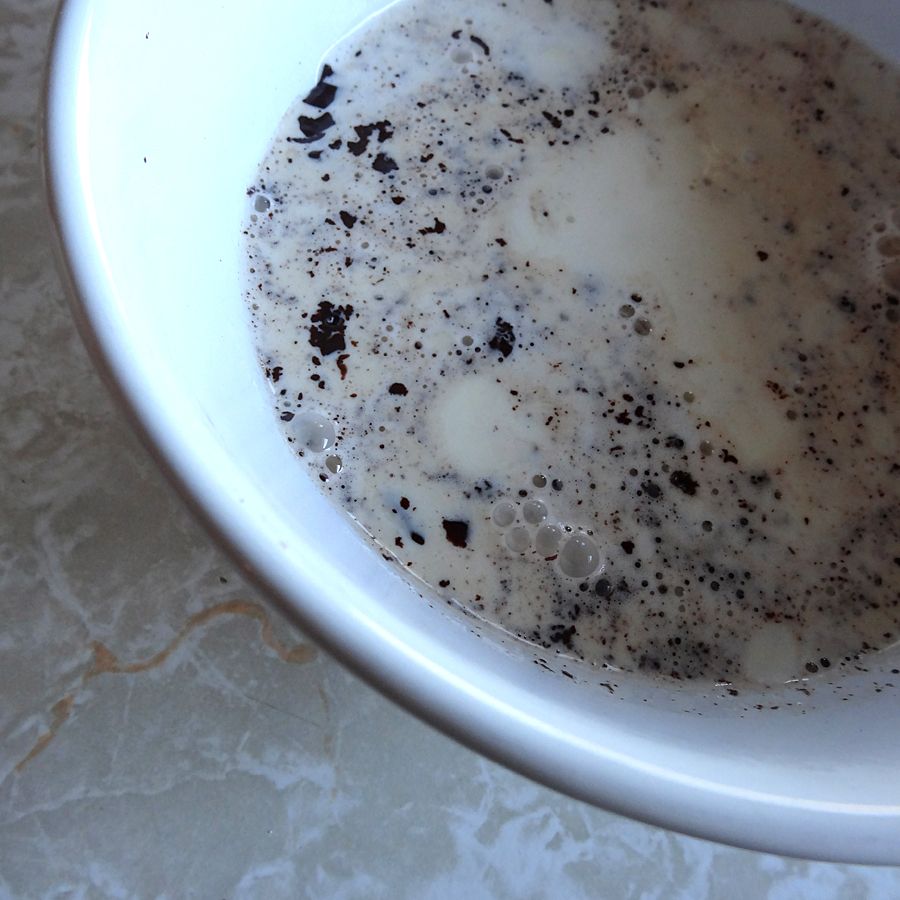 Gently stir it up. The heat from the milk should be melting the chocolate for you. Try not to stir too much, or else you'll get too much air in your ganache. At first it won't look so good…
and then you might think this is as good as it gets, but wait…
eventually your careful stirring will pay off, and you will have beautiful shiny ganache.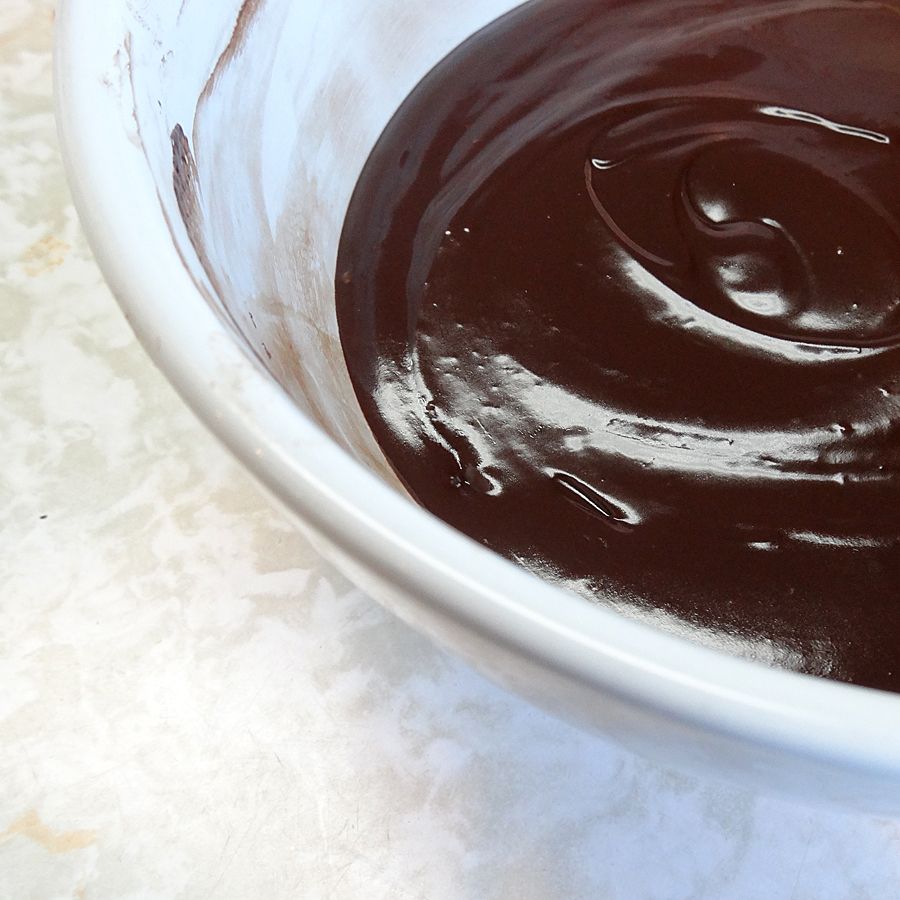 Let it cool and thicken up a little bit. Once it's cool enough and seems like a good pourable texture, pour it on top of your cake.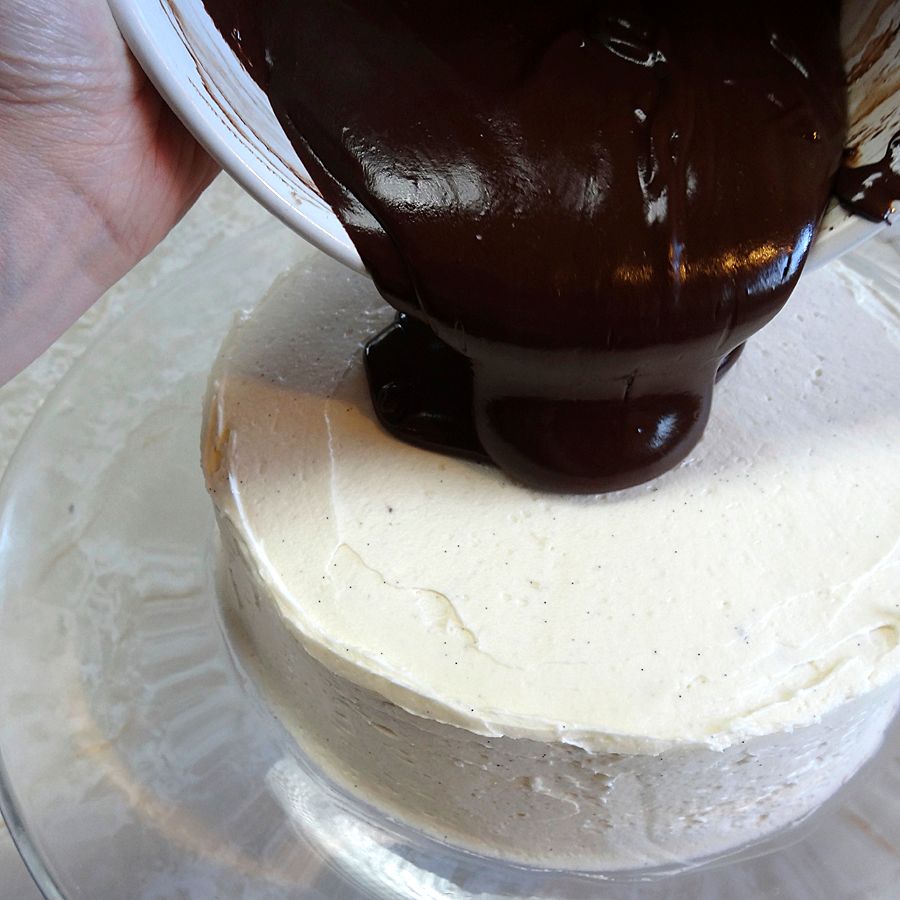 Using a flat spatula, slowly and carefully push the ganche just to the edge of the cake so it will start to drip over. Try to get the top nice and smooth, but be careful not to over handle the ganache or it will lose it's smooth-shiny-loveliness. If you need more, just pour more on the top but remember not to over handle it.
And there you go.
Looks pretty tasty, doesn't it? Cut yourself a piece and grab a cold glass of East Coast Organic Milk, and enjoy.
Like this recipe? Don't forget to vote for it, and to share with your friends!