The guilt has finally gotten to me, and I've forced myself to sit down and write up a little something for you.
It's not that I don't like sharing recipes with you, actually it's quite the opposite. I love preparing locally inspired delicious treats, photographing the process, not photographing the catastrophic mess I usually make as I bake, writing up a post and sharing it with the interwebs. In fact I have 4 recipes that I prepped and photographed but still haven't gotten around to posting.
Why? I'd like to say I'm just too busy, but really I'm just too busy overthinking it all. In my silly little brain I have a really bad habit of overthinking certain things – Well, that's not seasonally appropriate any more, you can't post that! You waited too long, you can't post pictures of a trifle outside with lots of greenery in the background when everything is clearly covered in snow right now! You said "coming soon" several months ago, shouldn't you post that first? You've waited too long… everybody has lost interest in your blog!
Shut it, internal monologue. I've had enough of your back and forth jibbery-jabbering. Nobody cares that jibbery-jabbering isn't a word, or about those things you're worrying about, just post whatever you like, whenever you like… and what I like right now is this super easy, super delicious jam made with local wild blueberries and maple syrup, so that's what's getting posted. TODAY.
I came across this recipe on the incredibly wonderful blog Oh She Glows. If you haven't heard of it before, you really should spend some time checking it out after you try this recipe. Or right now.
Although I stick pretty close to the original recipe, I do make two slight changes:
• the original recipe calls for 3-4 tbs of maple syrup. I only use 2. Don't get me wrong, maple syrup is absolutely delicious, but I love this jam with a little extra natural blueberry tartness. Use your own taste here, but I personally feel that 2 tbs is more than enough.
• I cut the vanilla extract in half. The original recipe uses ½ tsp but I only use ¼. Seriously, I want all of the natural blueberry flavour. ALL OF IT.
So without further delay, may I present to you my new very favourite thing to make: Nova Scotia Wild Blueberry Chia Seed Jam.
For the original recipe, please see Oh She Glows: Magical Blueberry Vanilla Chia Seed Jam. I can't repeat enough that you should check out this blog.
Thank you again Oh She Glows for this glorious recipe! I owe you. Big time.
Nova Scotia Wild Blueberry Chia Seed Jam
3 C fresh or frozen Glenhill Berry Farm Wild Blueberries (I use frozen)
2 tbs Haveracres Maple Syrup
2 tbs Chia Seeds
¼ tsp vanilla extract
If you're like me, you always have a box of delicious local frozen blueberries in your freezer.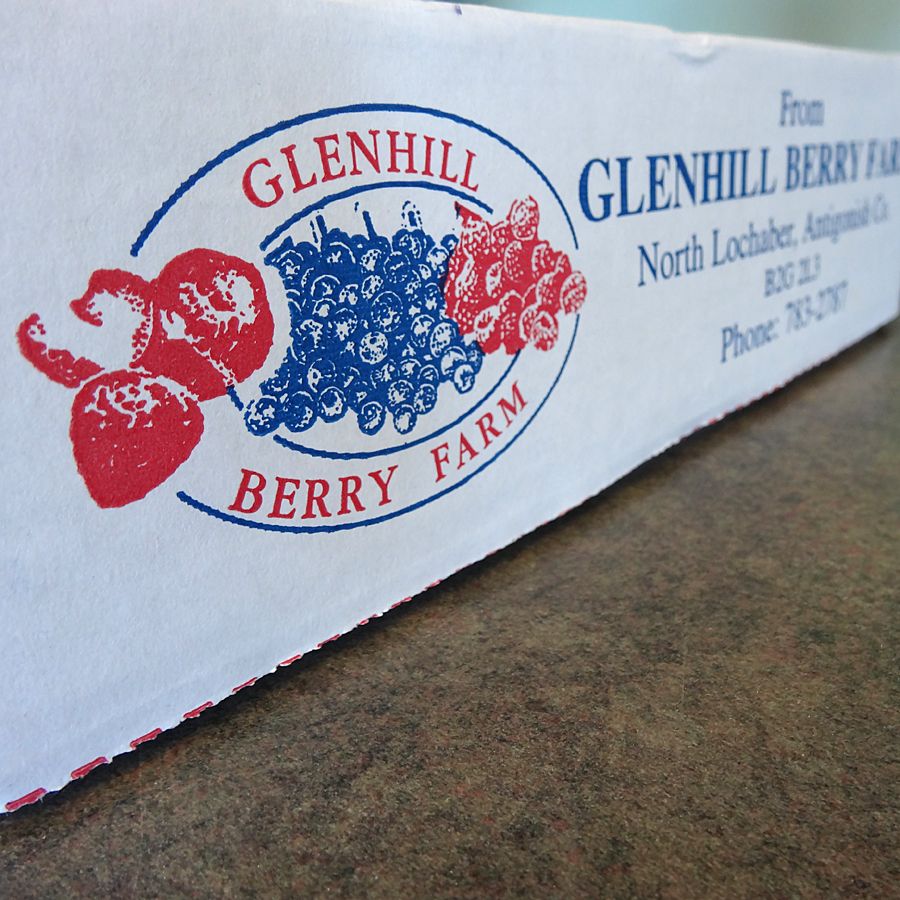 Measure out 3 C of those beautiful little blueberries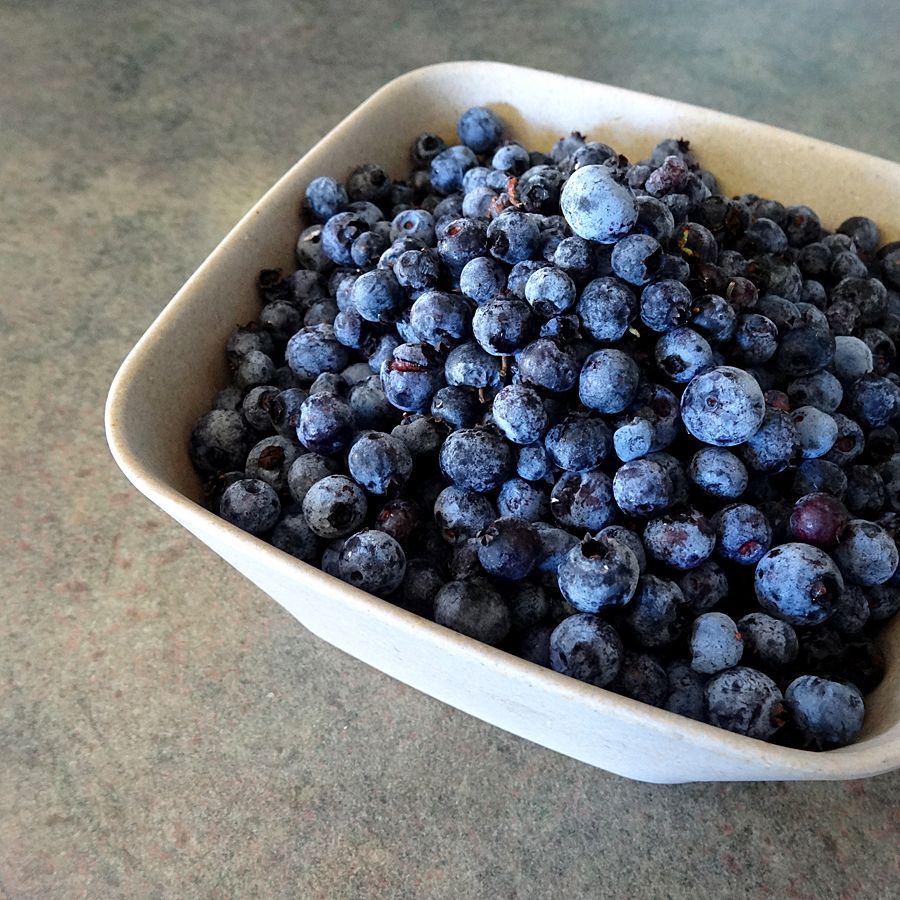 and pour them into a pot on the stove.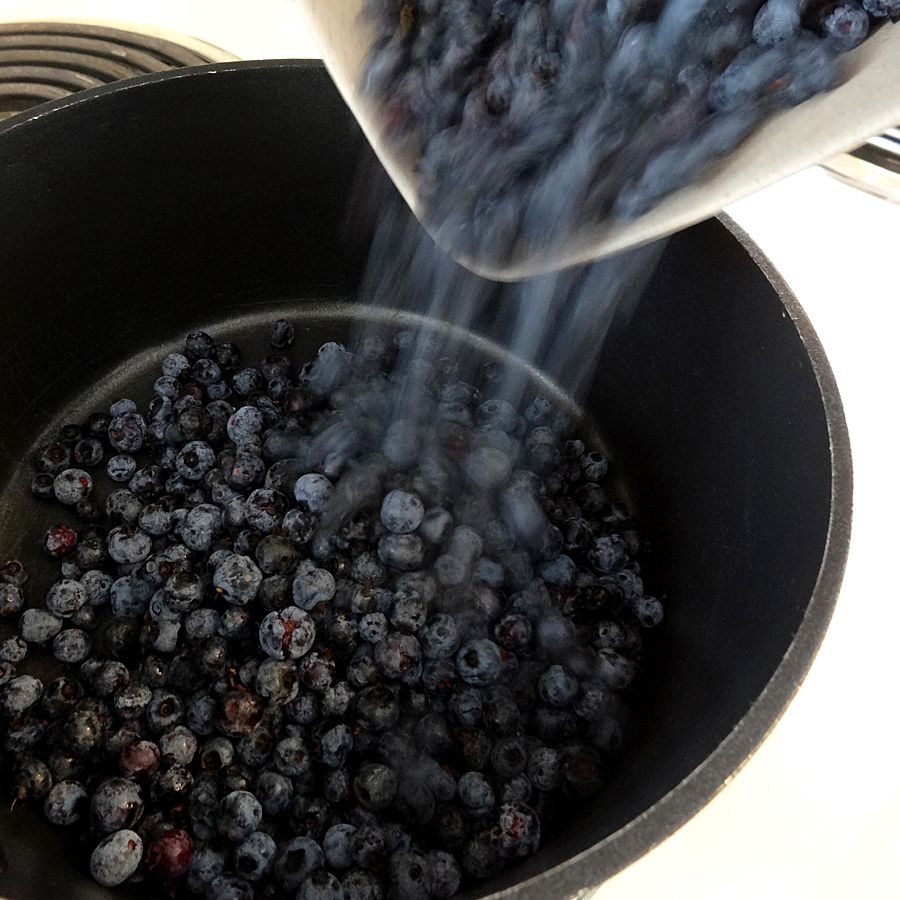 Turn the burner up to low-medium, and let them start to heat up.
If you're like me, you also always have a bottle of real, local maple syrup in your fridge.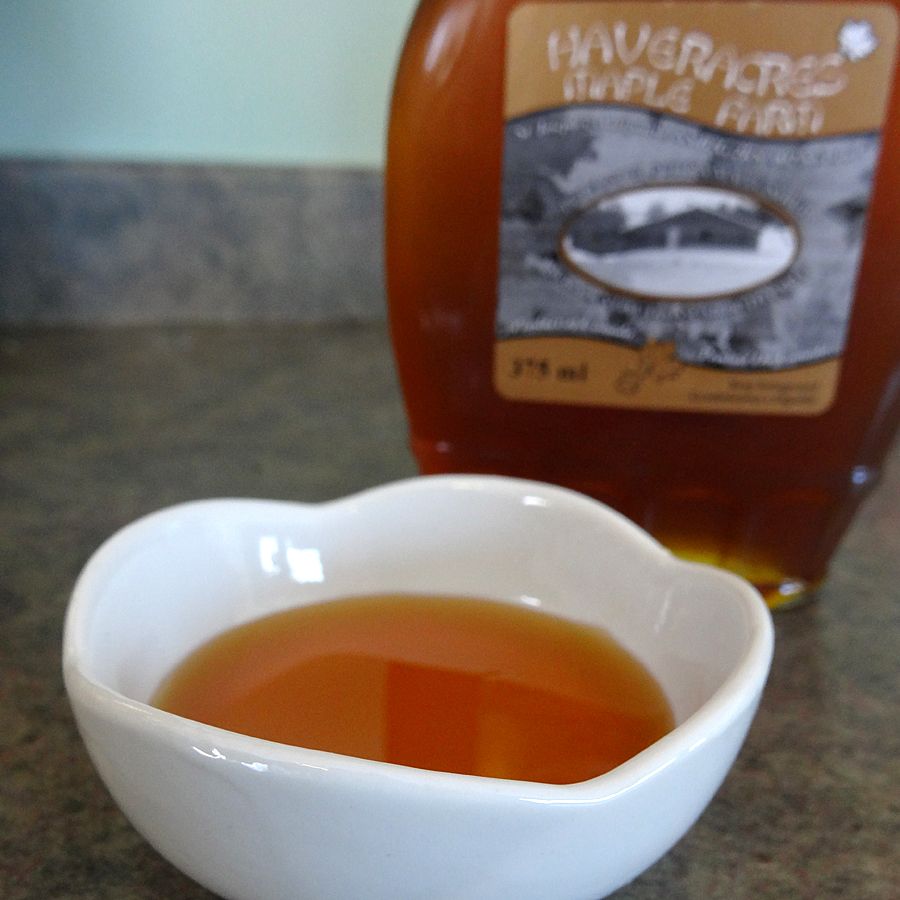 Please for the love of all things delicious stop buying fake maple syrup. I'm begging you. For serious. I'd say it's like comparing apples to oranges, but that's insulting to both apples and oranges. OH SNAP.
Measure out your maple syrup, and add it to the blueberries.
Let the blueberries and maple syrup come to a gentle boil. Make sure you keep an eye on them, and give 'em a good stir every so often while you're waiting for them to start boiling a little. Next, try to take a picture of the "gently boiling stage" and realize this is not going to work so settle for this picture instead.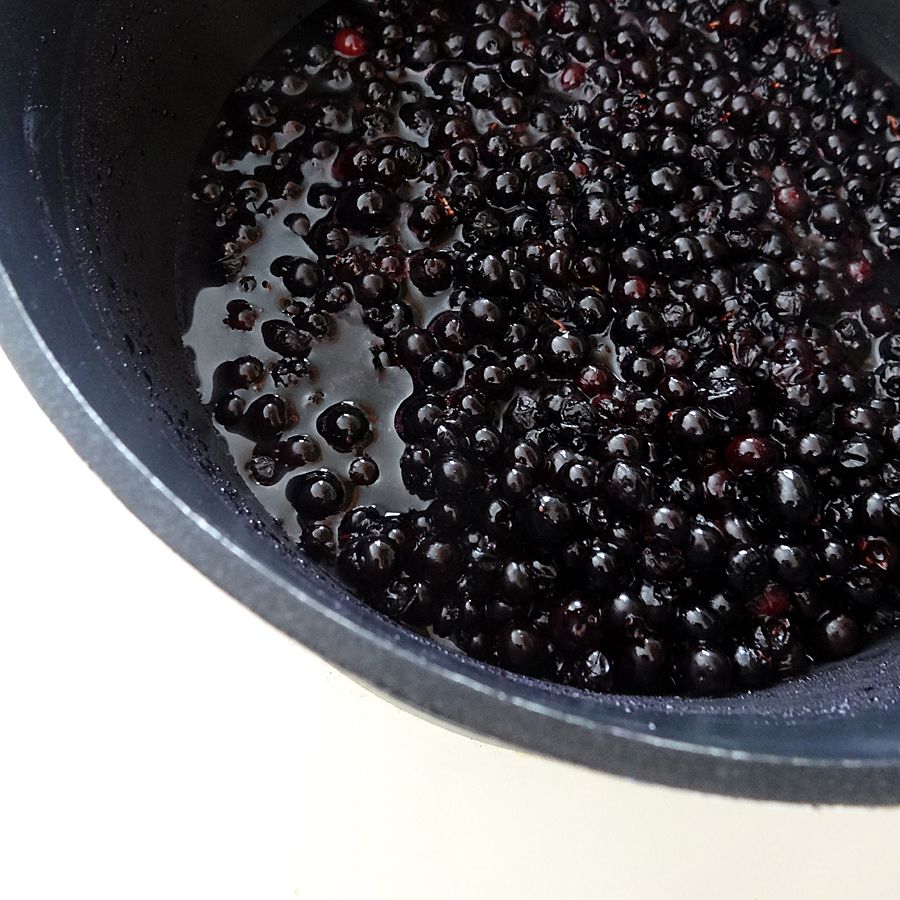 It's all good.
Now that they've reached that mysterious-unphotographable-gentle-boil-stage, the blueberries are going to be pretty mushy and juicy. Mash 'em up.
Mash 'em up real good.
Next, add your chia seeds.
Stir them in, lower the temperature and let the mixture thicken up for about 10 minutes. Keep stirring while you wait for it to thicken up.
This is how I like mine.
Delicious.
Once it reaches the thickness you want, take it off the burner and add your vanilla.
Let it cool down.
And… you're done. Seriously, that's it.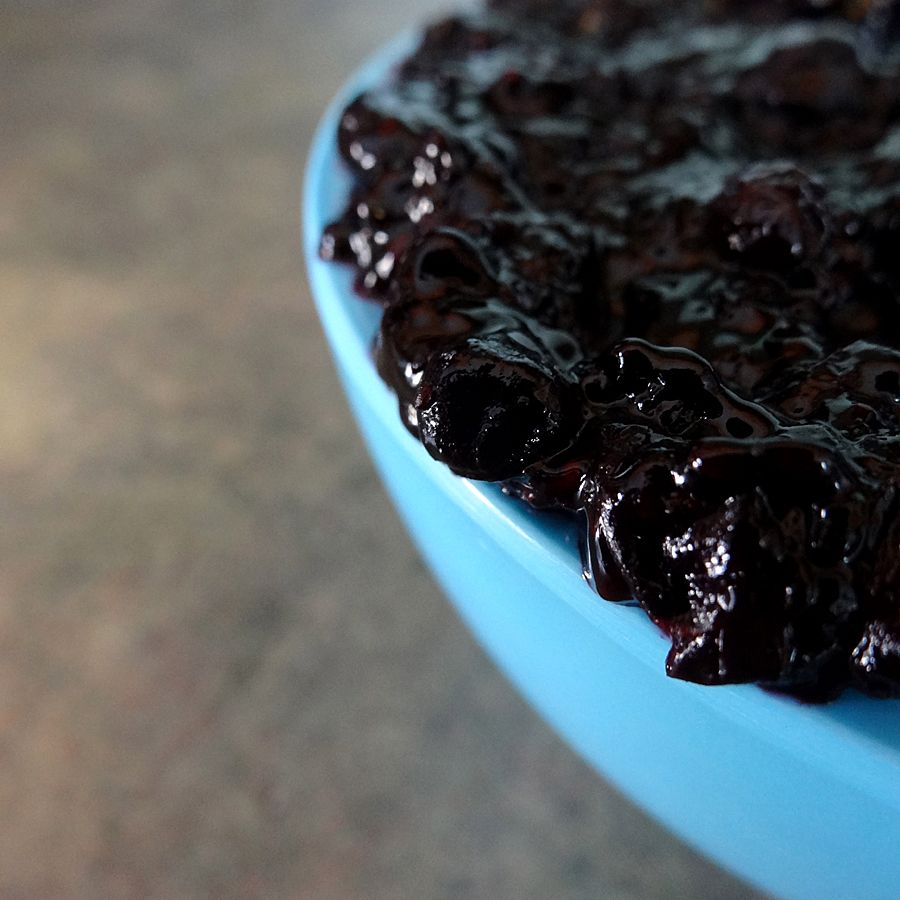 This is why I love this jam, it's so easy! It's also packed with nutritional value and delicious local flavours. Try it out in some oatmeal, on some toast, in a smoothie, or just spoon some directly into your mouth and savour it. I may or may not be doing that right now.
PS don't forget to go check out Oh She Glows. I bet you'll find something awesome… or more likely several awesome things!