Warning: this recipe combines two of the most delicious foods in the world, cupcakes and bacon. Bake at your own risk.
Bacon is, and always has been one of my favourite foods. In fact, my family likes bacon so much that a few years ago unbeknownst to each other my siblings and I had all purchased each other bacon-themed items for Christmas.

We're a cool bunch.
Over the last year or so, I've noticed that maple bacon baked goods were all-up-on the internet. Intriguing, I thought. Now if only I could resist eating all of the bacon when I cooked it so that I could actually add it to baked goods… Let's just say my self control is not what it should be.
A few weeks ago, the fine folks at Getaway Farms Butcher Shop at the Halifax Seaport Farmers' Market offered me some of their insanely delicious shoulder bacon cured with Garrison Brewing's Sugar Moon Maple Beer and I knew I had to try to resist binge eating it all, and try to bake something… and then try to resist binge eating the baking.
For my first foray into maple bacon baking, I opted for my signature baked good: the cupcake. I also figured I should go big, or go home, so instead of just having some bacon crumbled on top of a maple cupcake like some people do, I wanted to pack as much bacony-goodness into these puppies as possible. The result: a bacon trifecta –
candied bacon,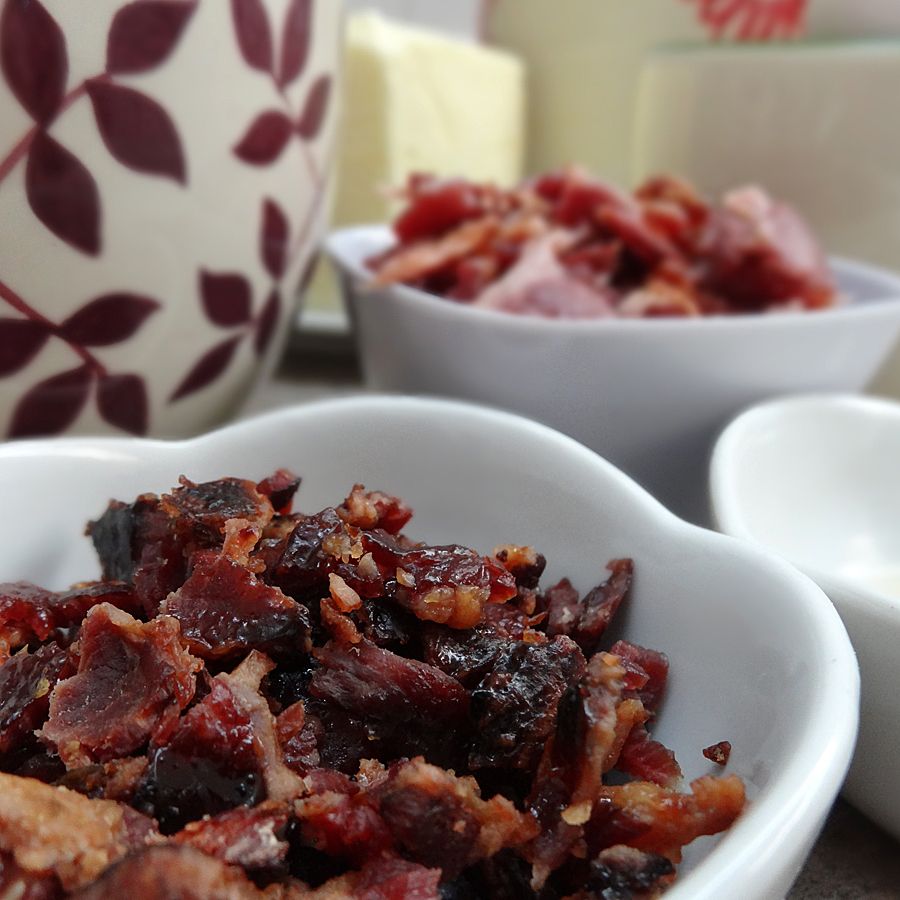 crumbled bacon,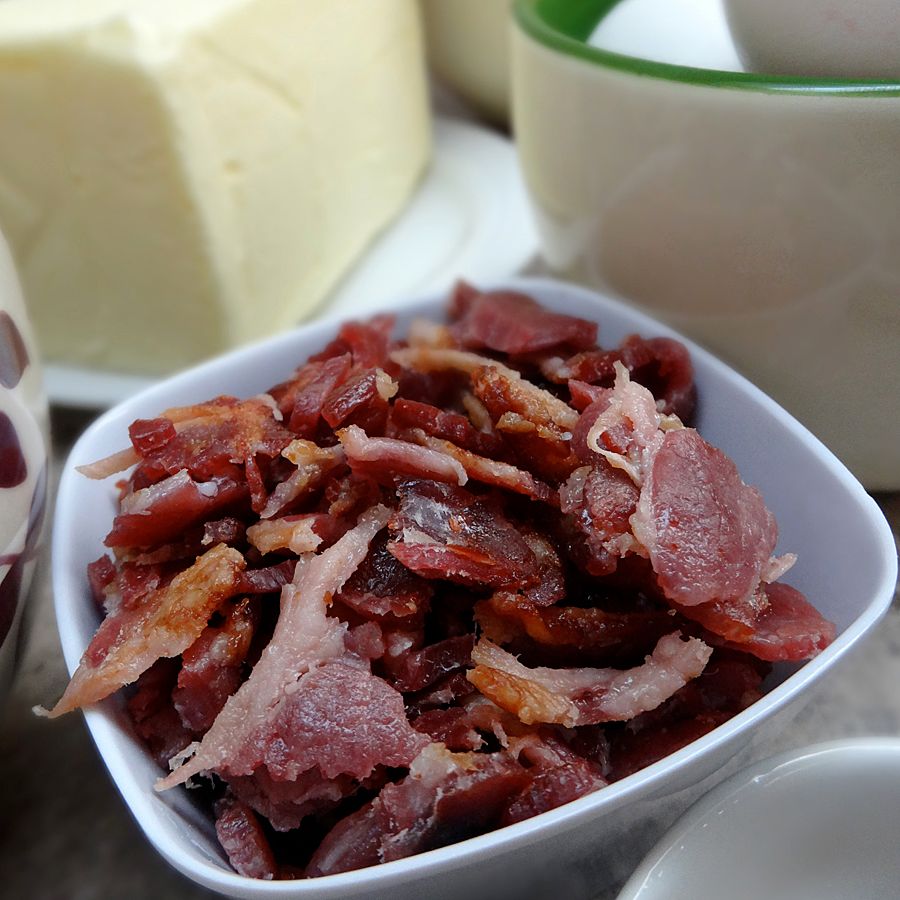 and bacon fat.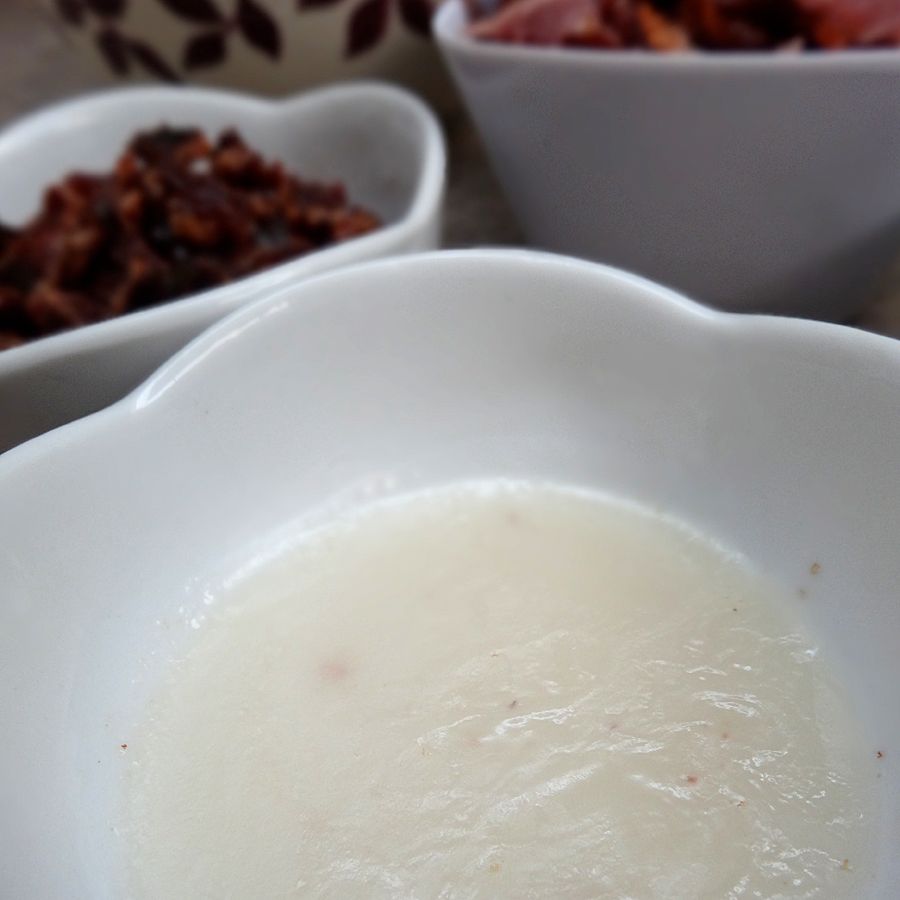 Yes, that's right. There is straight up bacon fat in these. Consider this your second warning that these are some dangerously delicious treats.

My personal favourite cupcake is New York Style Vanilla, it's dense, buttery and so very delicious. I wanted these maple bacon cupcakes to be passable as a breakfasty cupcake, so I decided to try using a very slightly tweaked New York Style recipe, and some Speerville Flour Mill's whole white flour.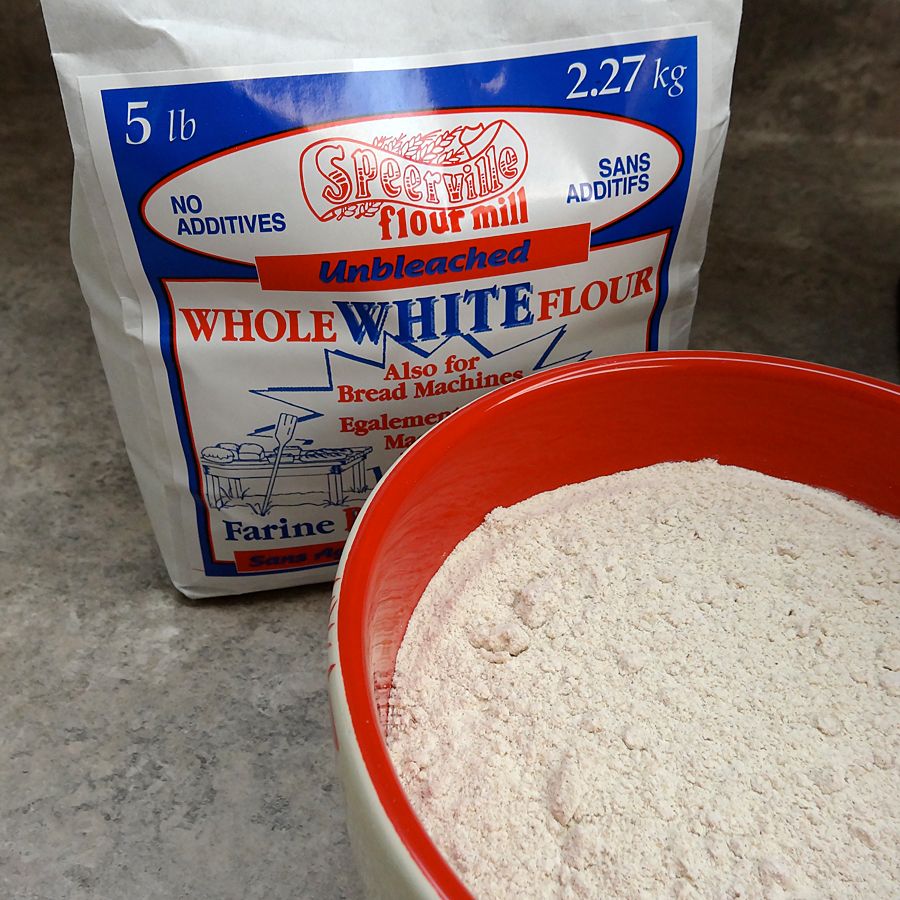 Goal achieved: these cupcakes were nice and heavy, just how I wanted them. If you're looking for a lighter cupcake, you may want to opt for a different vanilla recipe as a base, but if you're looking for a filling, dense and indulgent cupcake that is just begging for a hot cup of coffee, read on.
Maple Bacon (x3) Cupcakes
For the candied bacon
½ lb Getaway Farms shoulder bacon cured with Garrison Brewing's Sugar Moon Maple Beer
½ C brown sugar
3 tbs Acadian Maple Products maple syrup
For the cupcakes
1 C Scotsburn butter
2 C Just Us! Fair Trade Organic Cane Sugar
½ tbs bacon fat
2 tbs Acadian Maple Products maple syrup
4 Overmars Farms eggs
1 tbs baking powder
½ tsp salt
3 C Speerville Flour Mill whole white flour
½ lb Getaway Farms shoulder bacon cured with Garrison Brewing's Sugar Moon Maple Beer , crumbled
For the icing
1 C Scotsburn butter
2/3 Acadian Maple Products maple syrup
6-7 C icing sugar
1 C Scotsburn whipping cream
*note this recipe does not account for the bacon you're going to want to eat while you prepare these cupcakes. You should probably buy an extra lb of bacon just to eat while you bake… or work on your willpower.
Start with the candied bacon. First, preheat your oven to 325 degrees. You'll need ½ lb of delicious bacon, ½ C of brown sugar, and 3 tbs of maple syrup.
Line a baking sheet with parchment paper, and lay your sweet, delicious bacon out. Mix the maple syrup and brown sugar together, then brush it on both sides of the bacon.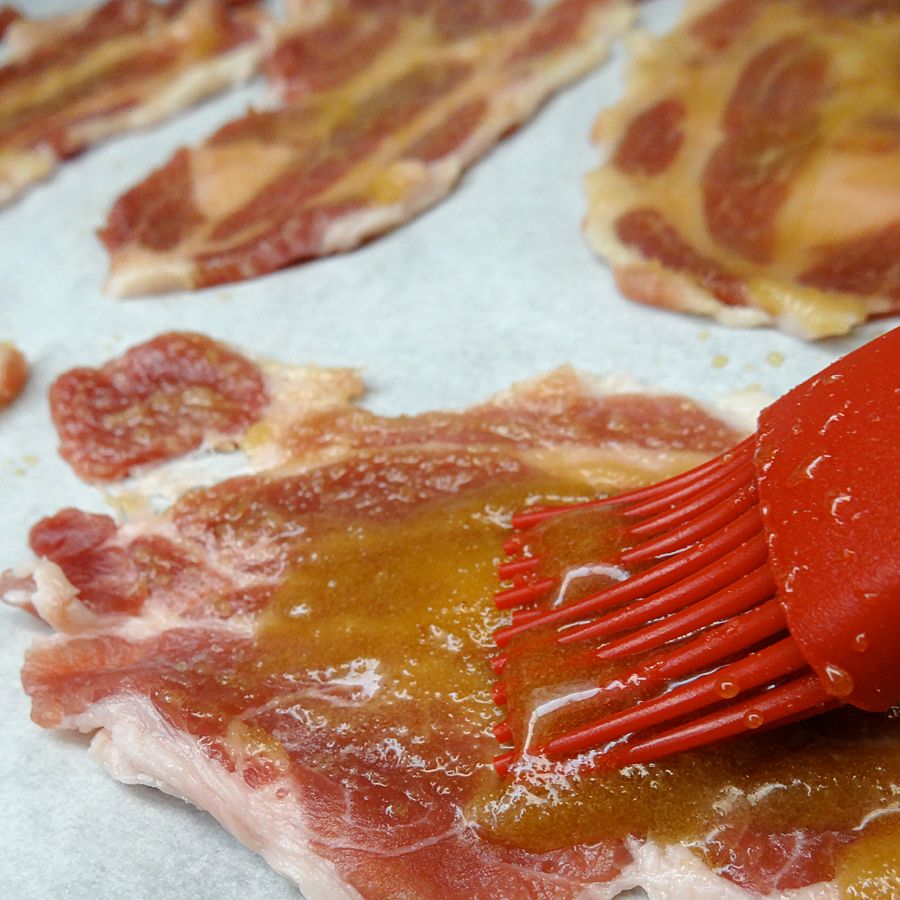 It will need to bake in the oven for about 30-40 minutes, but you should baste it every 5 minutes. Just flip it over, and re-brush.
While the candied bacon is in the oven, start frying up the other ½ lb of bacon.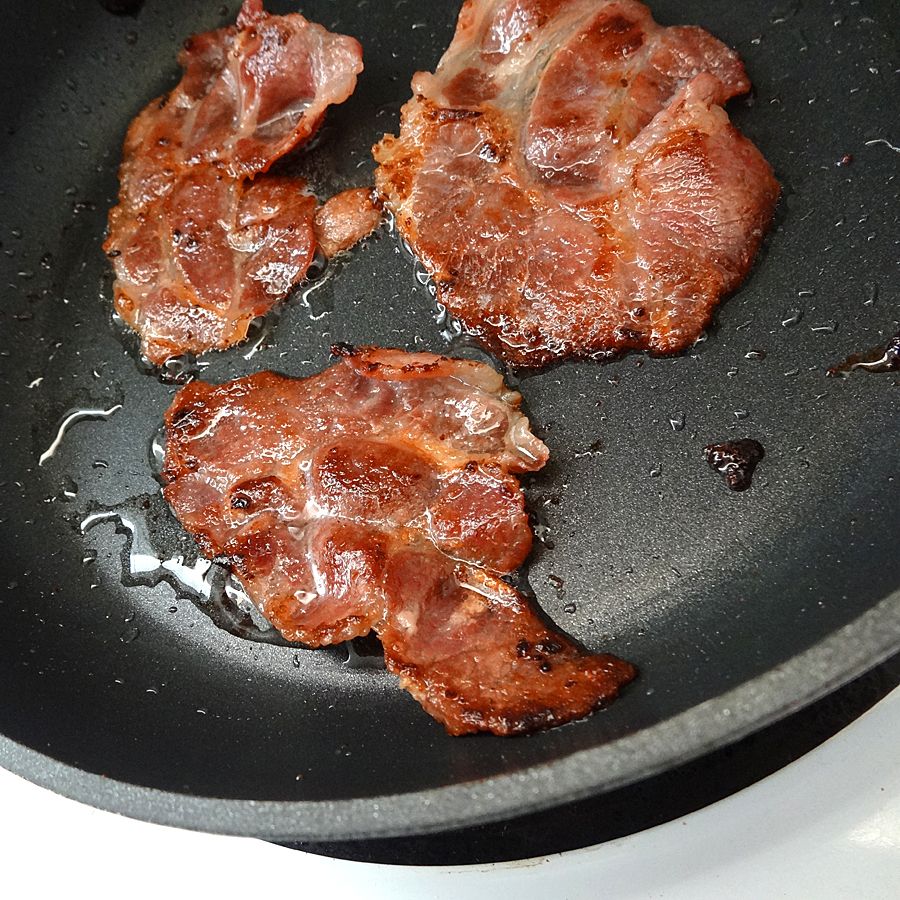 Use your judgment, and once it's ready put the bacon aside to cool and pat it down with some paper towel. DO NOT EAT IT. I know, I know, I'm a terrible person. It seems so cruel to not let you eat it but you have to resist! Pour the fat from the freshly fried bacon into a dish to cool as well.
Once the candied bacon is done, let it cool for a few minutes then use tongs to peel it off. The bacon will be sticky, and if you let it cool too much you might have trouble peeling it off the parchment paper. Let it cool completely, then crumble it into beautiful bacon sprinkles.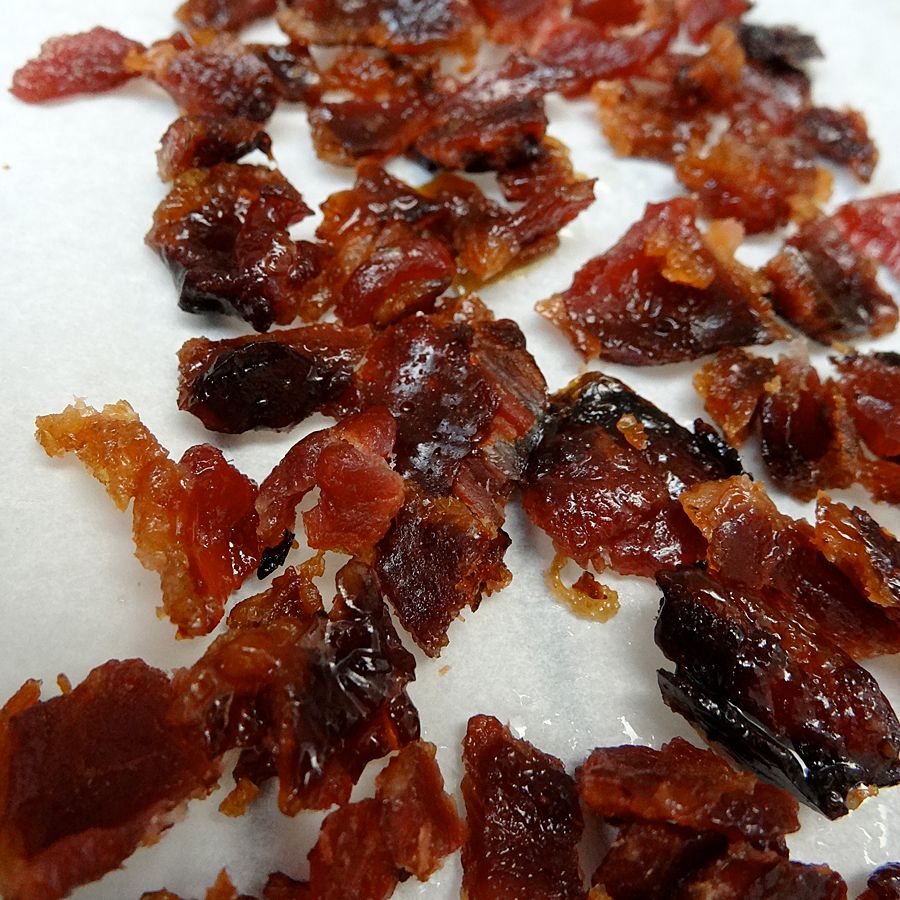 It's… it's so beautiful.
Ok, remember how I said not to eat the other bacon? Well, now that it's cooled down you need to crumble it into little pieces. If you get ¾ C of crumbled bits and there's some left over you can eat what's left over. See? I'm trying to be nice…
Now it's cupcake time.
Cream together the butter and sugar.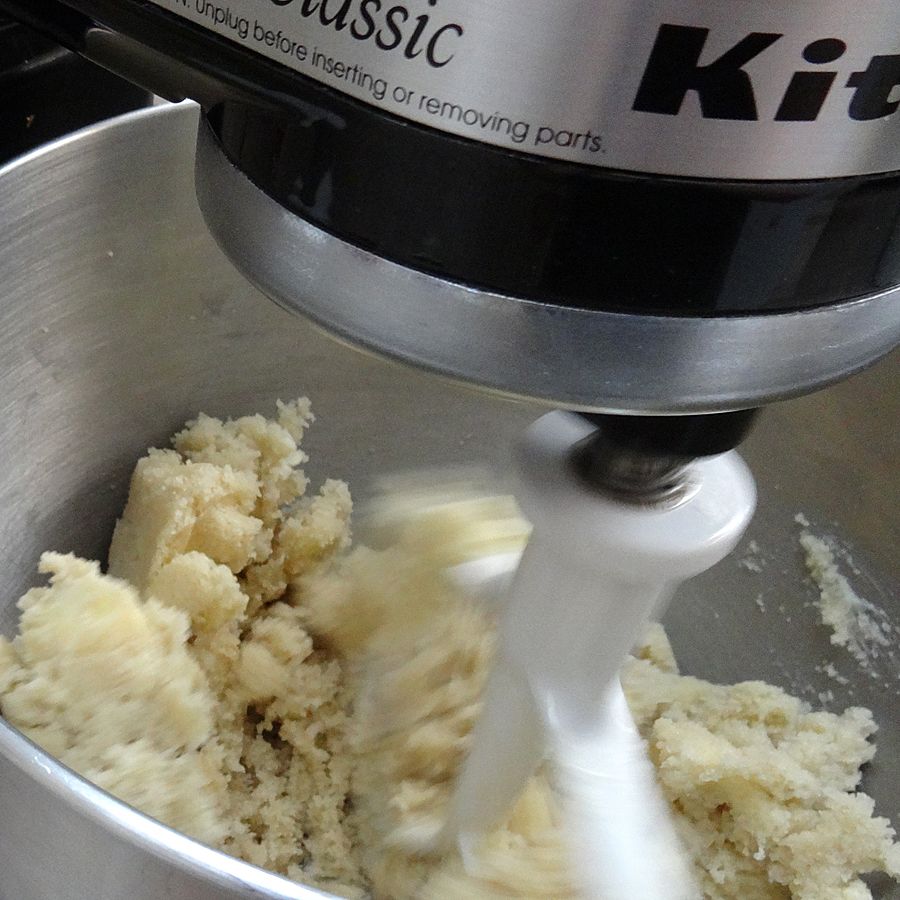 Now add the bacon fat…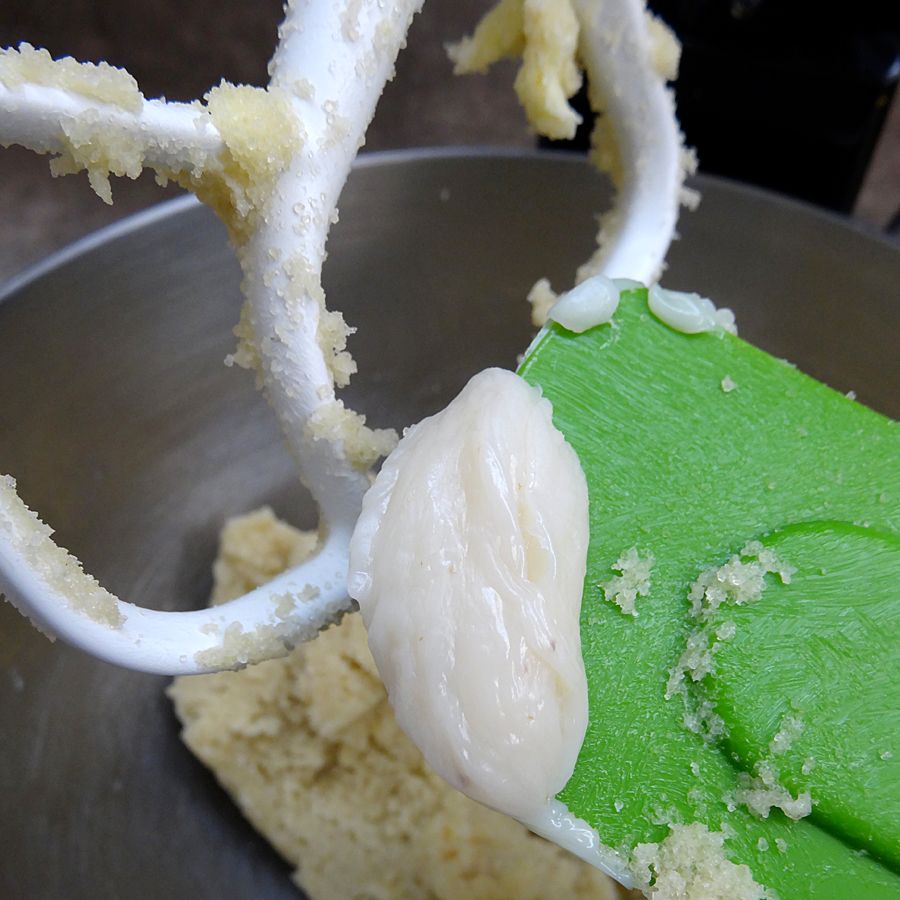 …and the maple syrup…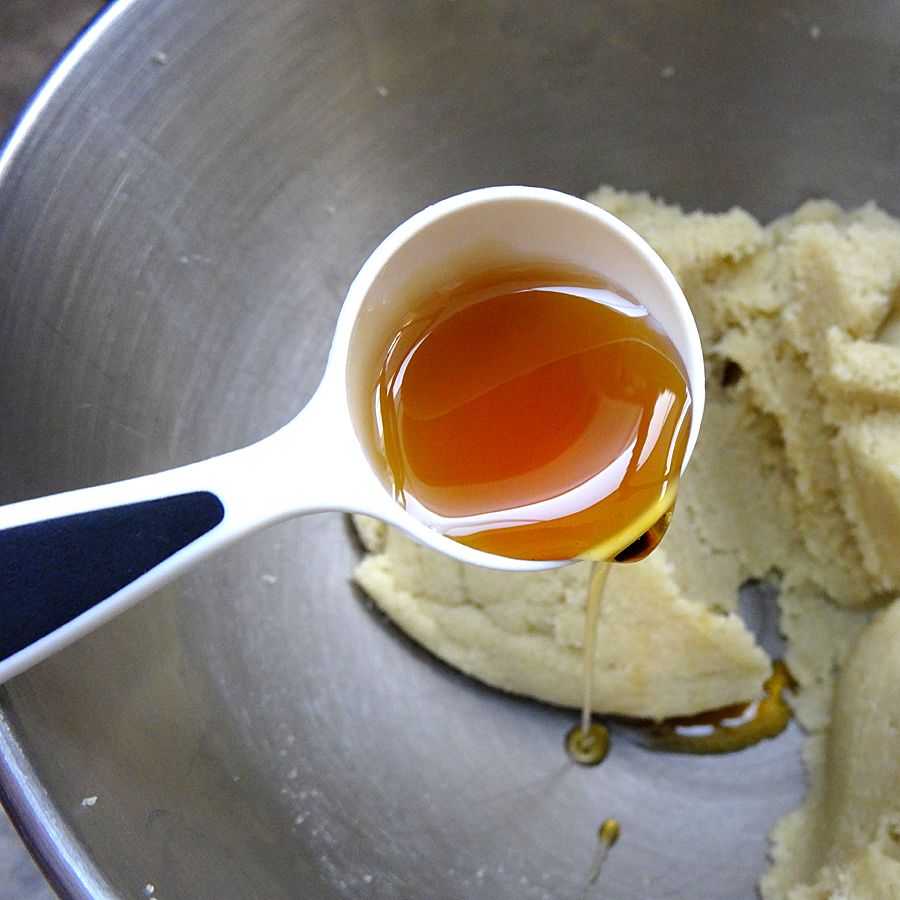 …and mix. Now for the eggs, one by one…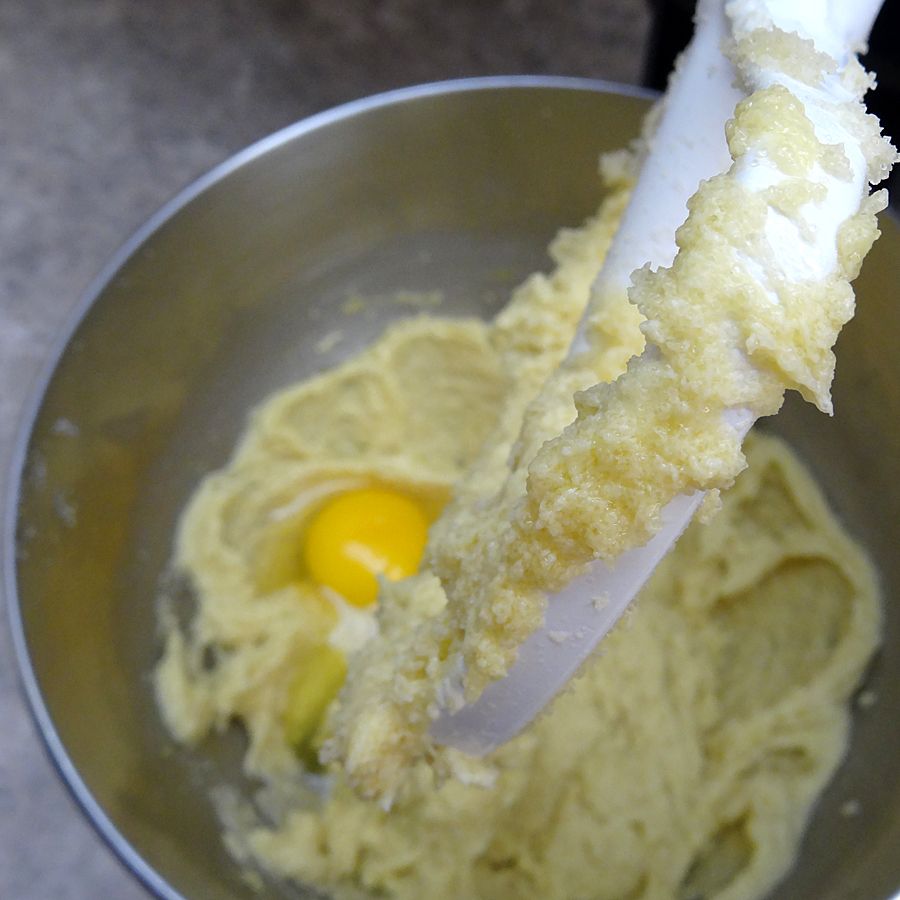 Then add your dry ingredients and the milk, alternating back and forth between the two until blended. Let it mix until well blended, but don't overbeat.
Now it's time. Bacon time.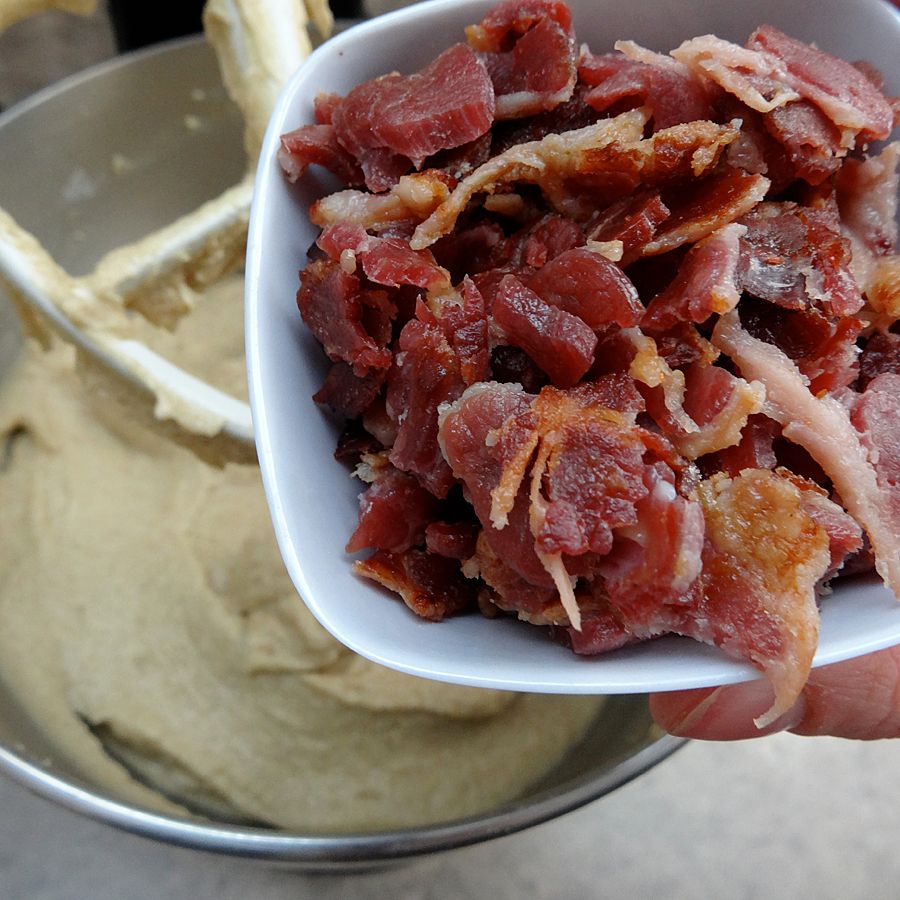 Pour in the crumbled bacon…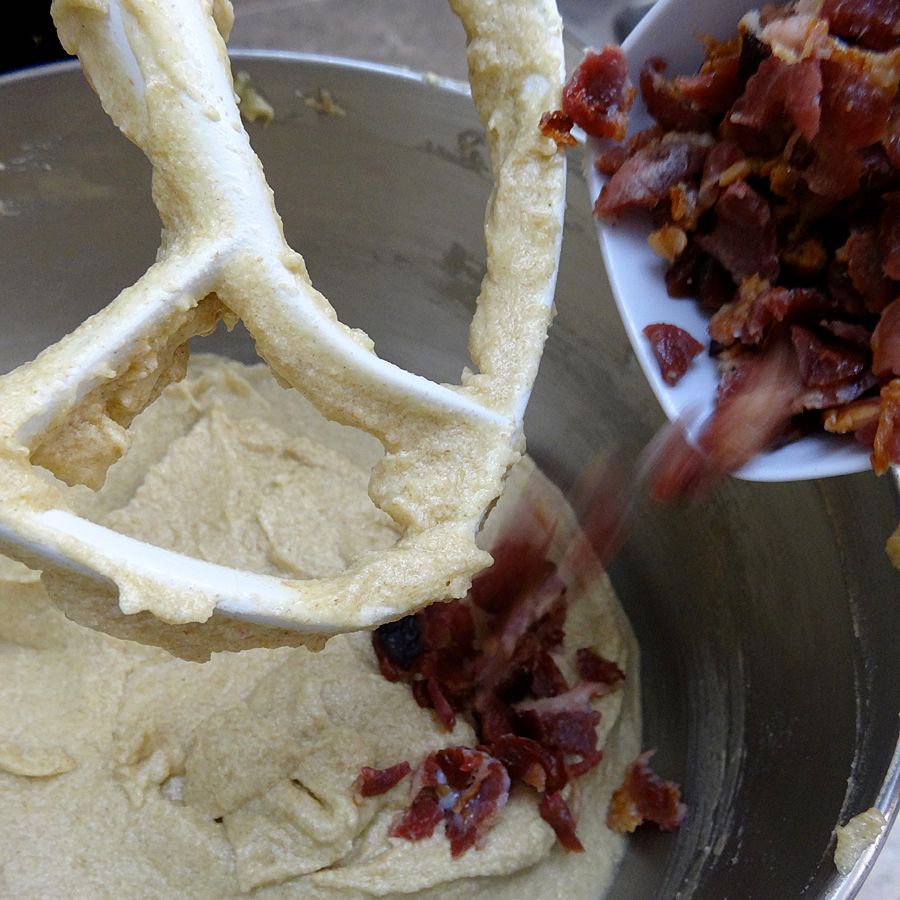 … and mix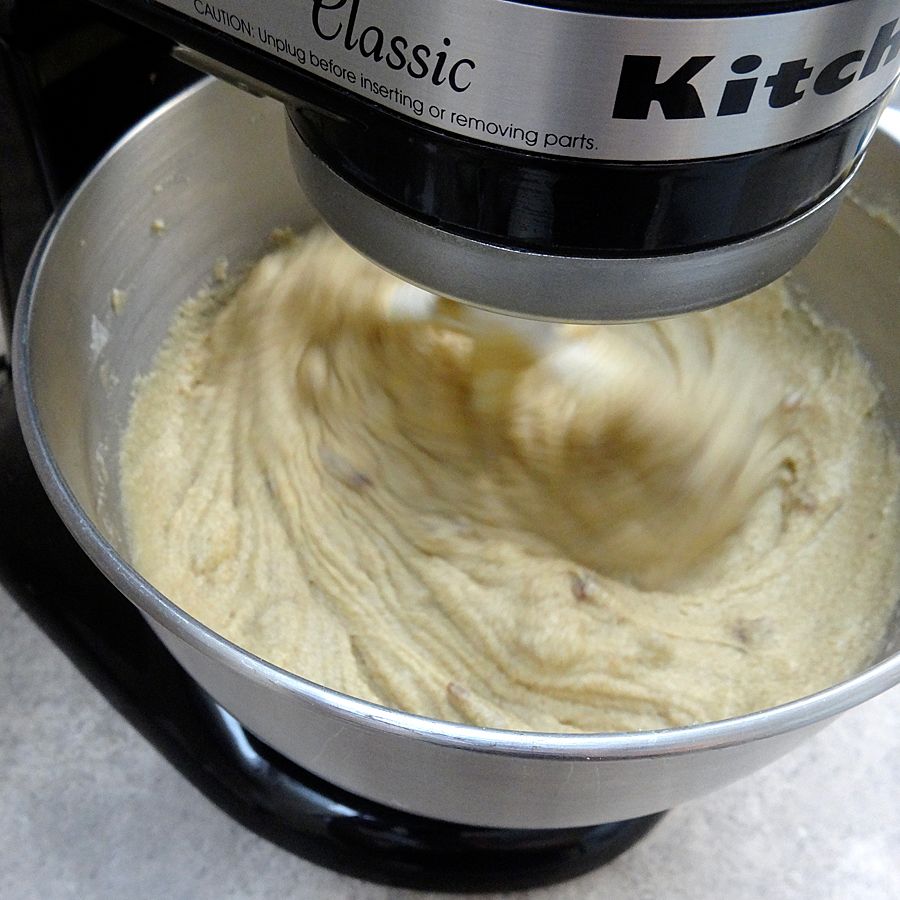 until just blended.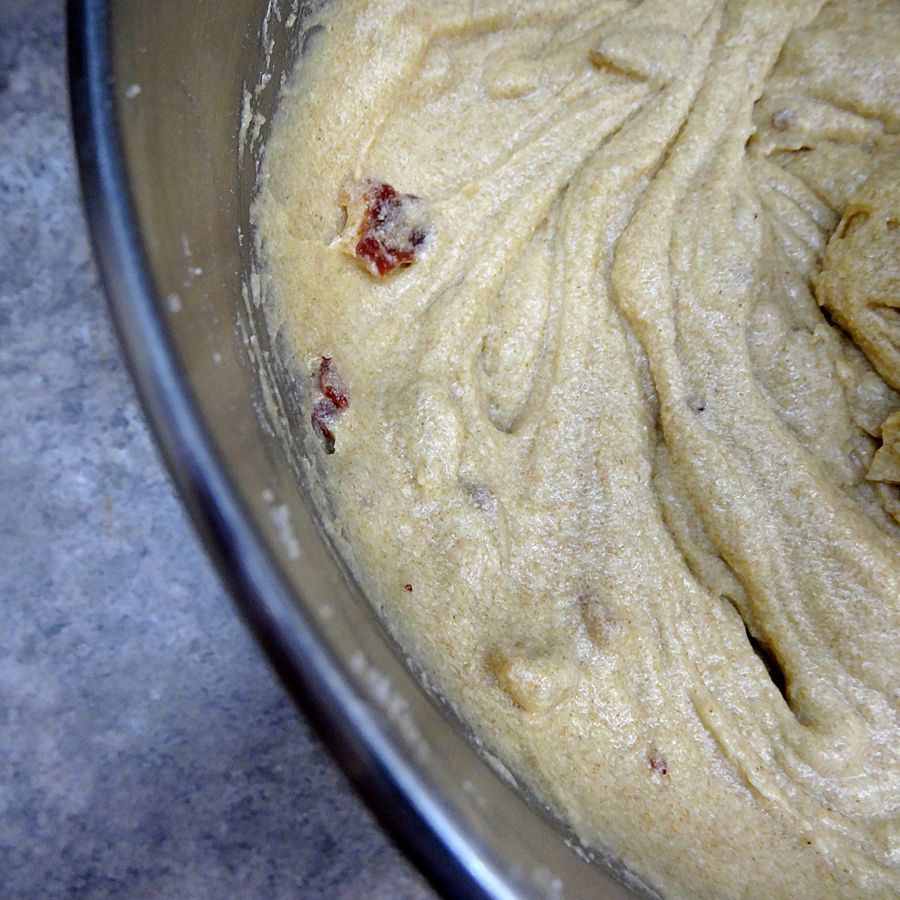 Load up your muffin cups so they're about ¾ full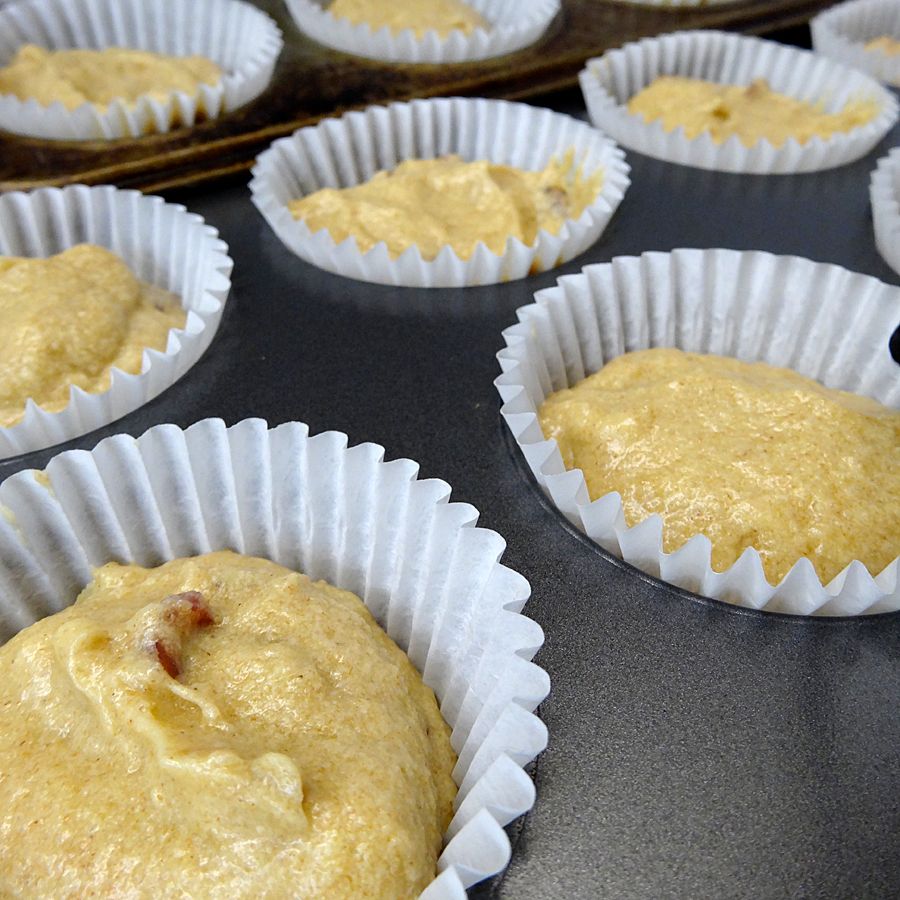 and bake for approximately 16 minutes. I rotate my cupcakes after 8 minutes, and then check them after another 8 minutes and usually this does the trick.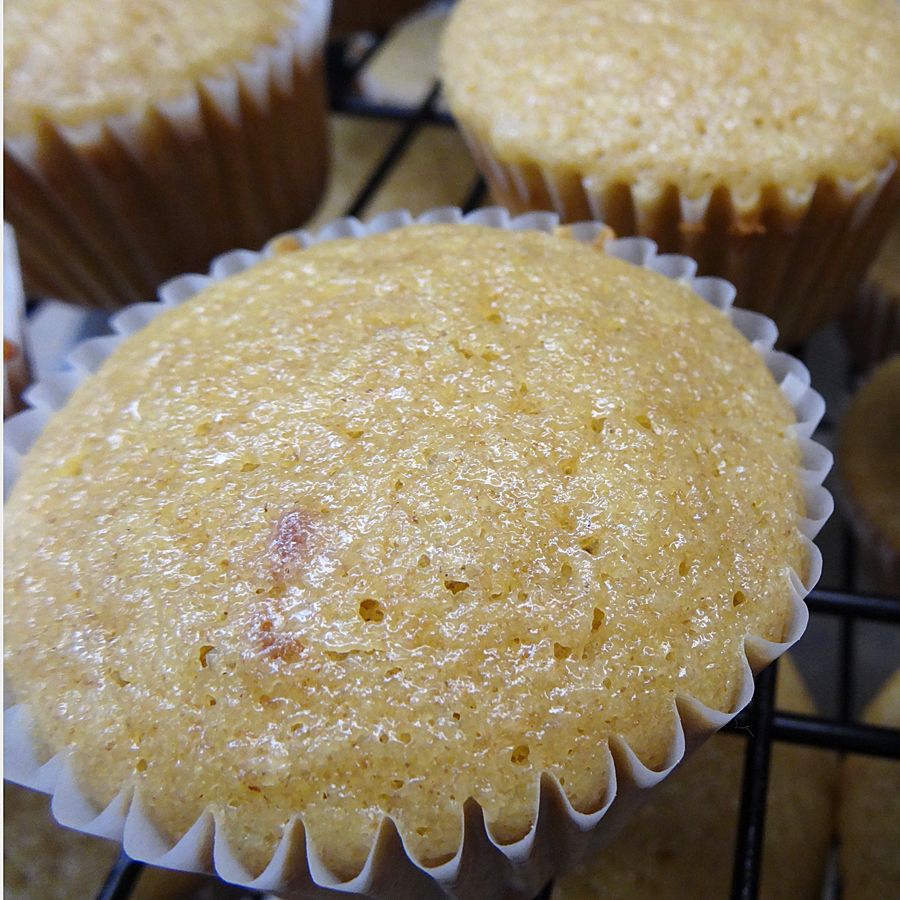 Once they're out of the oven, give them a minute before transferring them to wire racks to cool.
I'm going to be honest with you here, I probably could have made a much more mapley icing if I had used half the amount of whipping cream and just upped the maple syrup. But I was kind of distracted by all the bacon around me and didn't think of that until after I started into making this icing and realized it was going to be quite a bit softer than my usual icing.
This icing still turned out fine, but if you want really mapley icing I would adjust the amount of whipping cream so you could add more maple syrup without sacrificing the texture. I'll leave that up to you.
So, to make the icing…
Pour a few tablespoons of the maple syrup in with the butter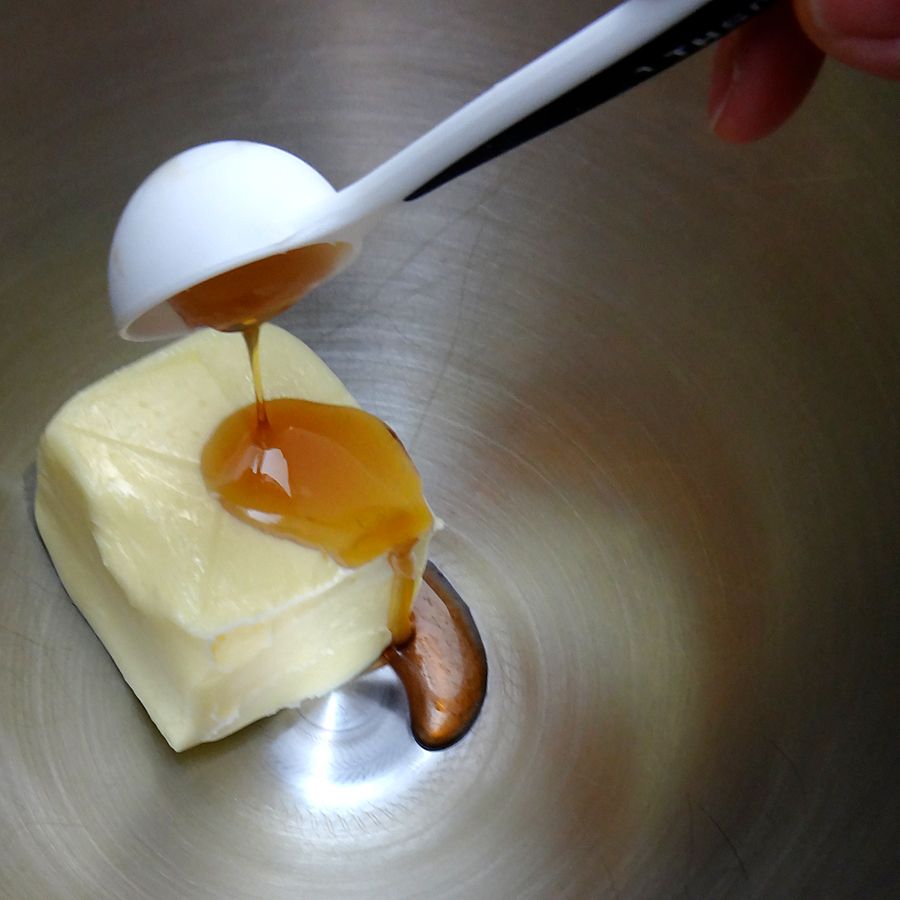 Blend it together, then add the icing sugar and whipping cream, alternating between the two. Once it's all whipped up, add more maple until you reach the flavour you want.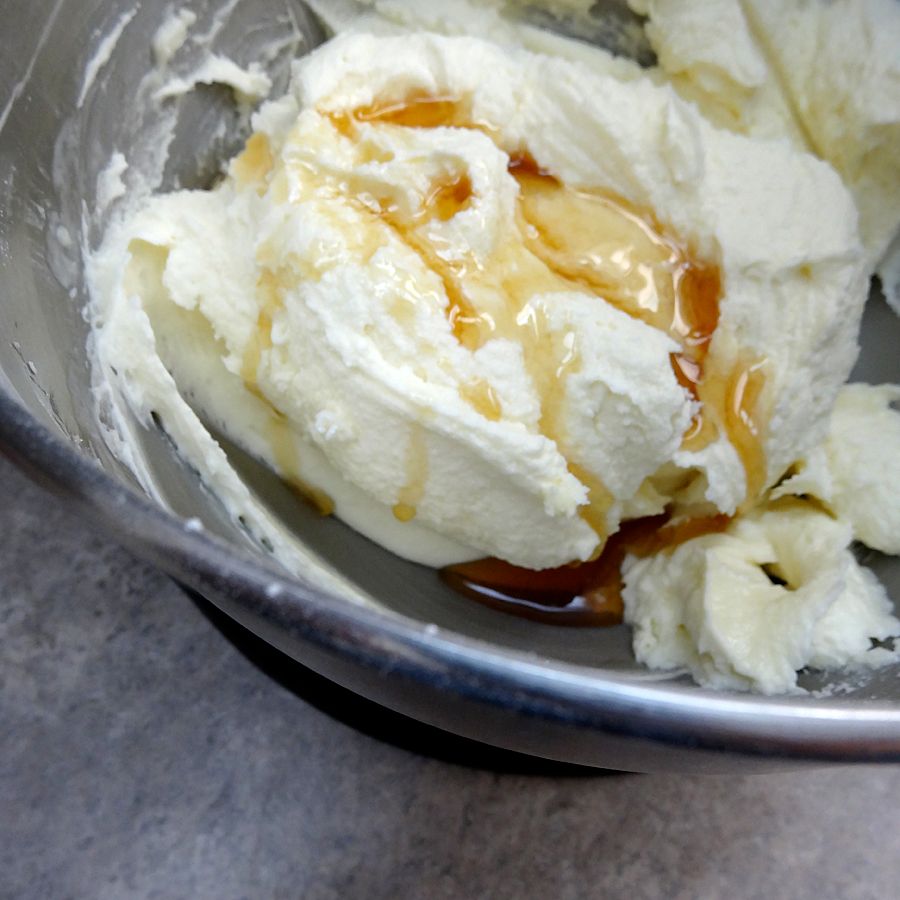 Depending on home much you add, you will need to add more icing sugar and possibly more butter to get your consistency back on track. If you are planning to pipe, you can sacrifice a little more texture. Just make sure not to let the flavour of the icing sugar overpower the icing. That's the worst. It should taste like buttery-maple-goodness.
Once your icing is ready, pipe it on, and sprinkle the delicious candied bacon on top as a decoration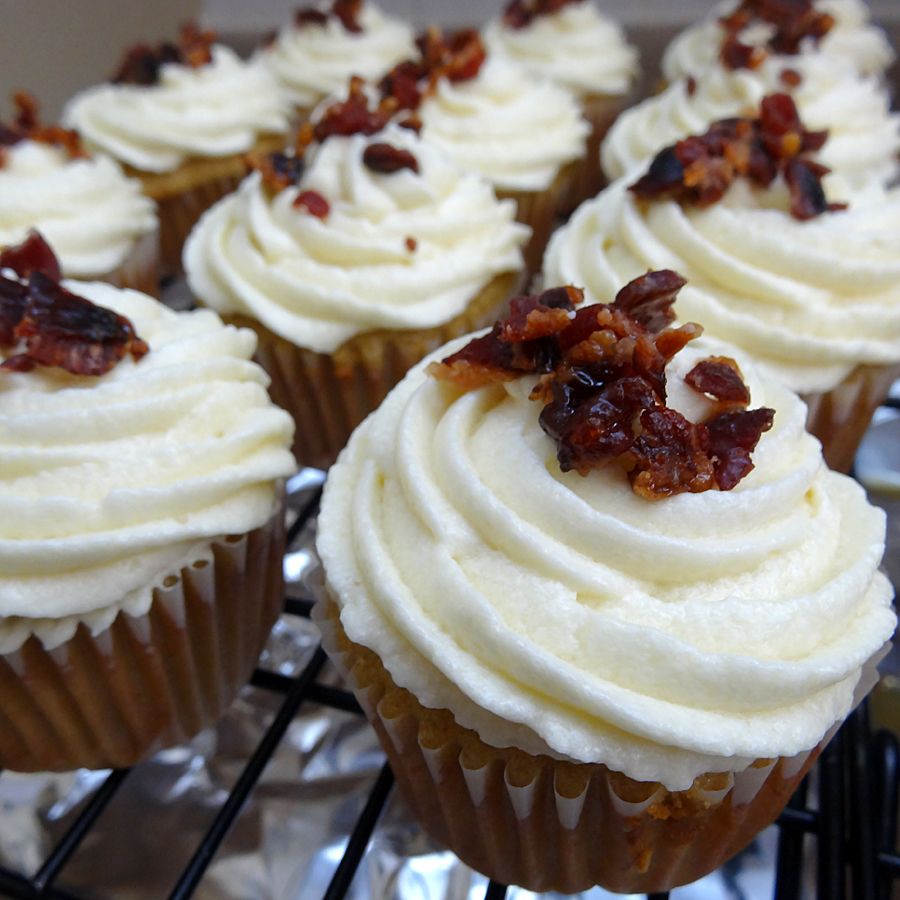 Your willpower has paid off, now you can eat one… or five.