Considering this is my third post about bacon, I think it's safe to say that I love me some bacon. If there is a way to incorporate bacon into my food, I will do it. And yes, that is a challenge.
My mother-in-law recently gifted us a couple bags of scallops she got from a local fisherman and I'd be lying if I didn't say I wrapped 90% of them in bacon. I also made a nice pasta dish with a few, but I just couldn't help myself and I stuffed my sweet little face with bacon wrapped scallops on several occasions thanks to her generosity. Thank you Estelle, if you ever find yourself with extra scallops in the future, I'm here for you. I'll take that burden for you… and wrap it in bacon.
After a few gratuitous photos of my dinner – because if I don't instagram my food it clearly won't taste as good, right? – my friend Melanie made the intriguing suggestion that I try making a root beer reduction next time. A what the what?
I can honestly say I would never have thought of this combination so I'm pretty happy that Melanie made the suggestion.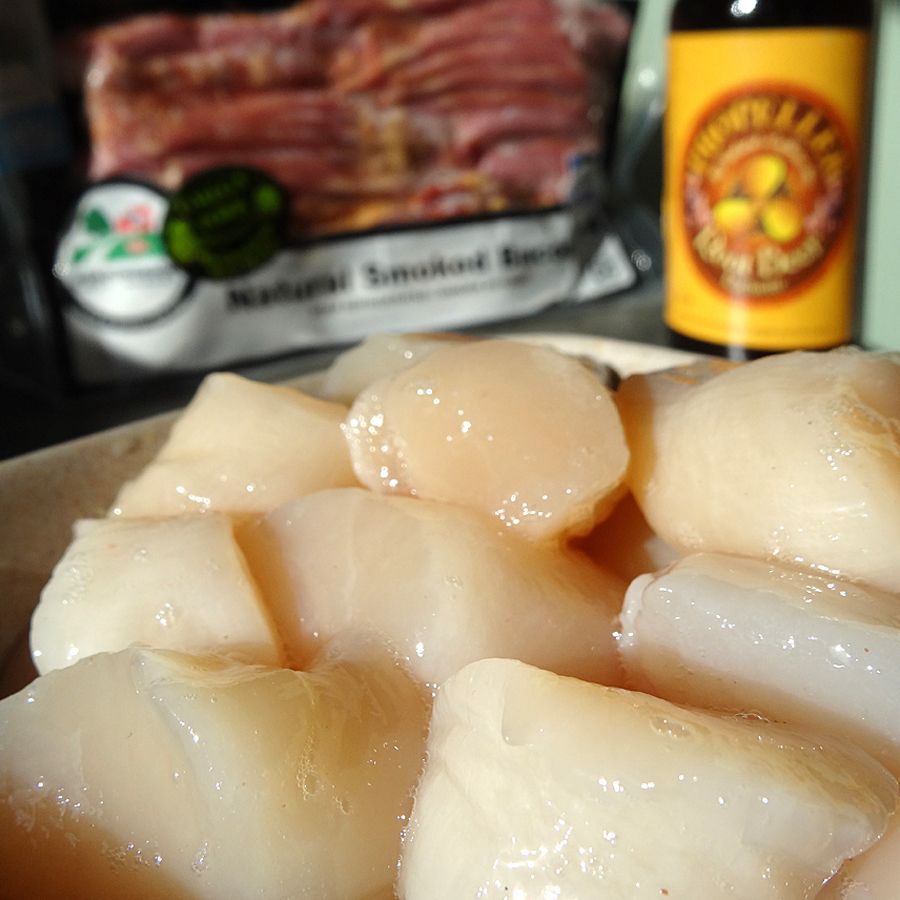 Propeller Root Beer is one of my all time favourite beverages, and bacon is one of my all time favourite foods… add delicious local scallops as well and… well… let's just say you're going to need to bookmark this recipe.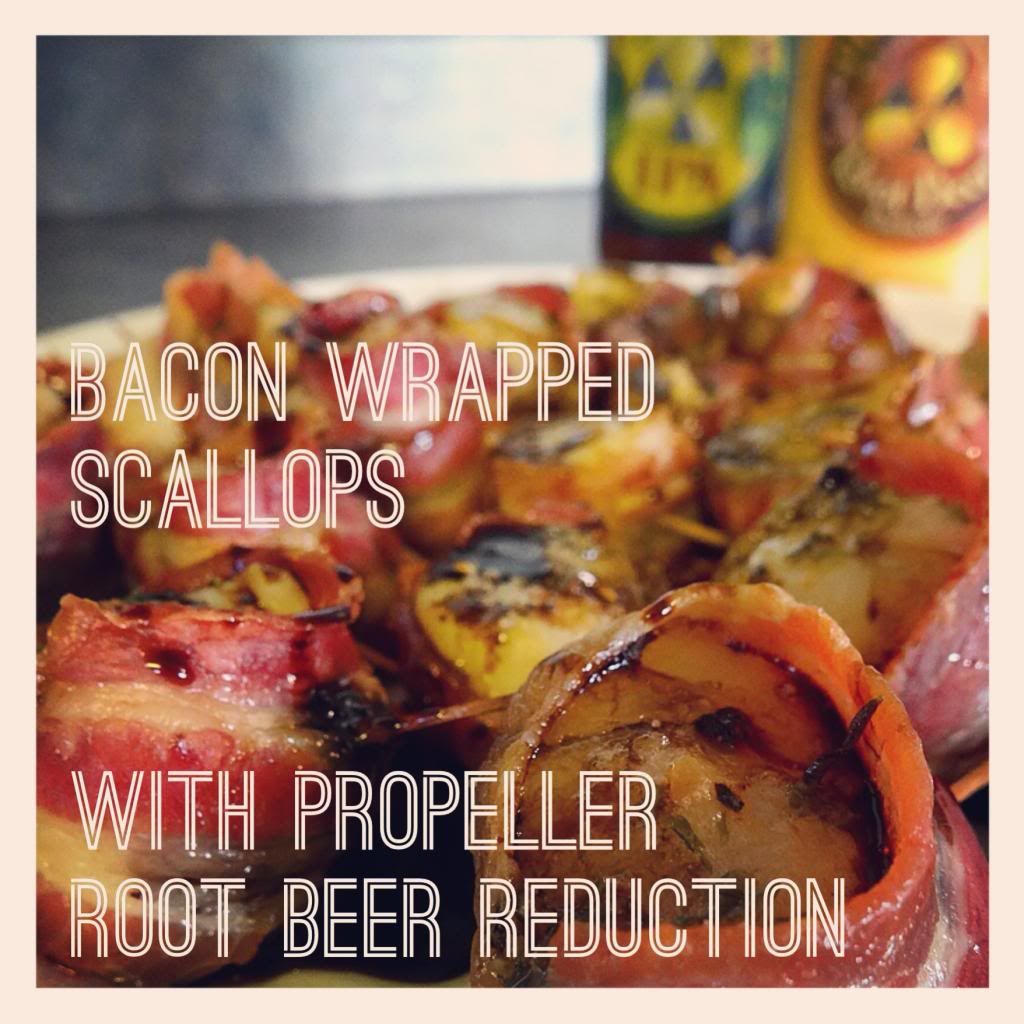 Bacon Wrapped Scallops with Propeller Root Beer Reduction
For the bacon wrapped scallops
6 strips of Meadowbrook Meat Market Natural Smoked Bacon (cut in half)
12 local scallops
Skewers or tooth picks
4 Tbs garlic butter
For the root beer reduction
1 C Propeller Root Beer
1 C balsamic vinegar
1 tsp Galloping Cow Red Pepper Jelly
We'll start by making the root beer reduction. But first, preheat your oven to 375 degrees.
Now you can measure out your root beer.
Bonus: there's still a little left over in the bottle for you to drink. Yessssss.
now add the balsamic vinegar
and for a little kick let's throw in a teaspoon of red pepper jelly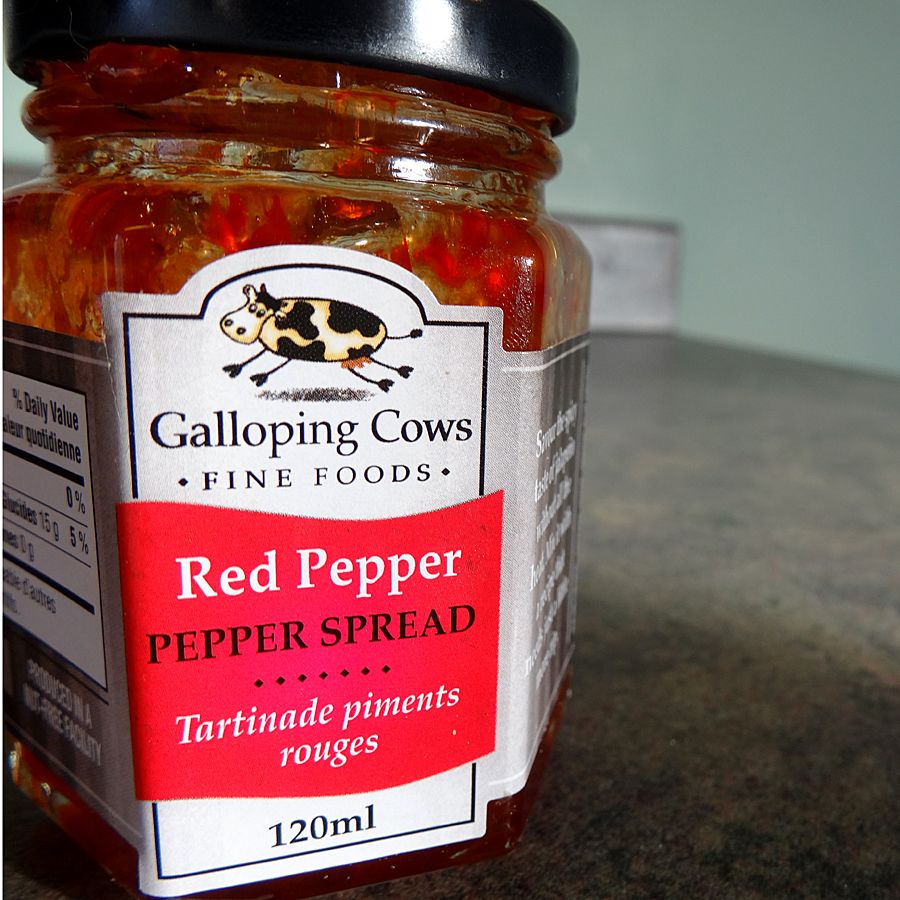 if you want some more heat, add a little more. It's all good.
Once it's all mixed together, pour it into a pot
and bring it to a rolling boil over medium-high heat while whisking fairly frequently.
Let it keep boiling, and keep whisking it until it eventually earns it name aka reduces to about 50%.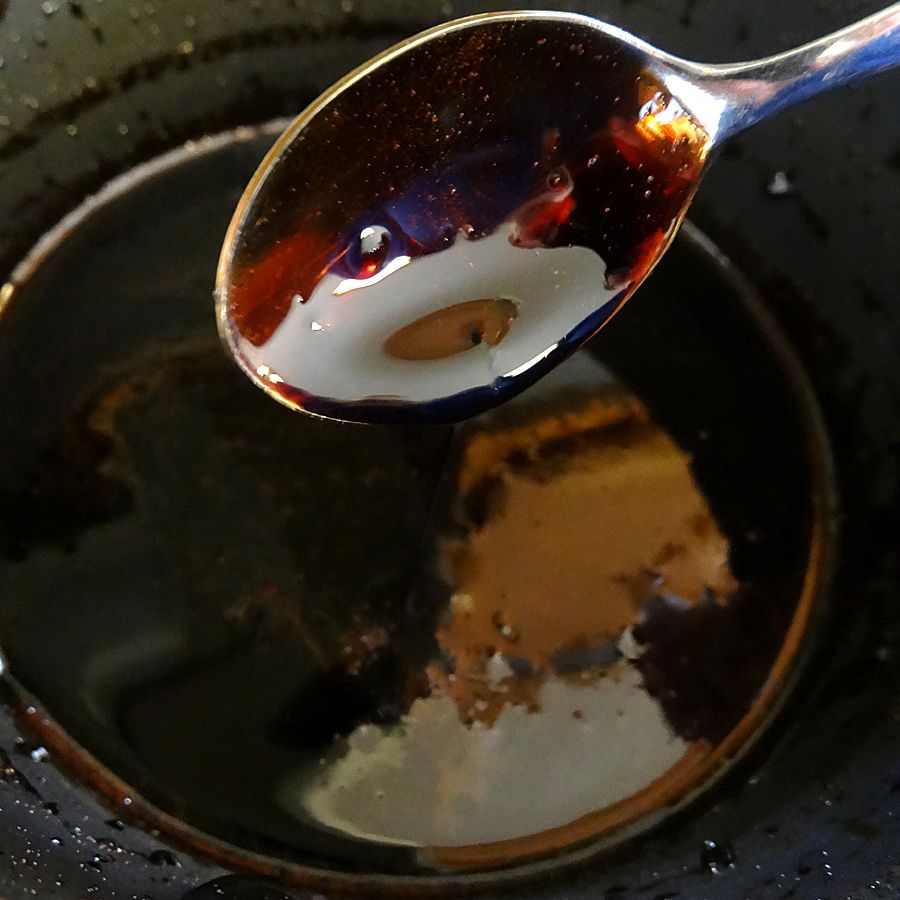 As it reduces, it thickens up and becomes beautiful and shiny. See?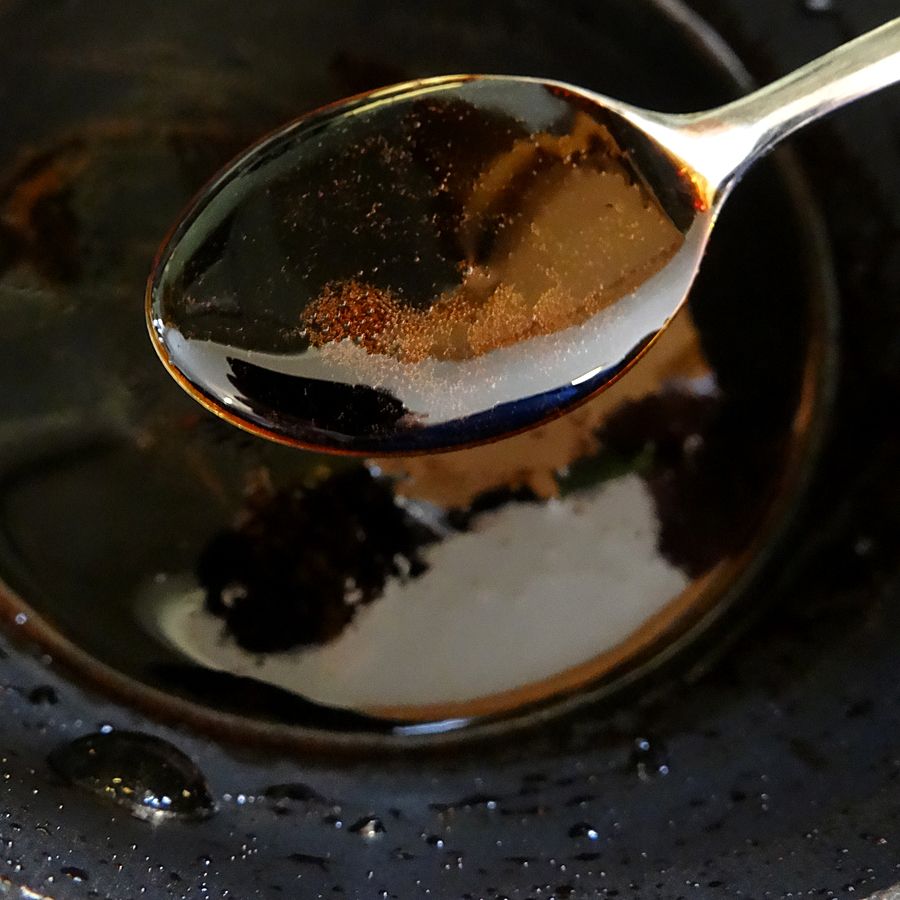 Put it aside to cool, and we'll move on to the scallops and bacon.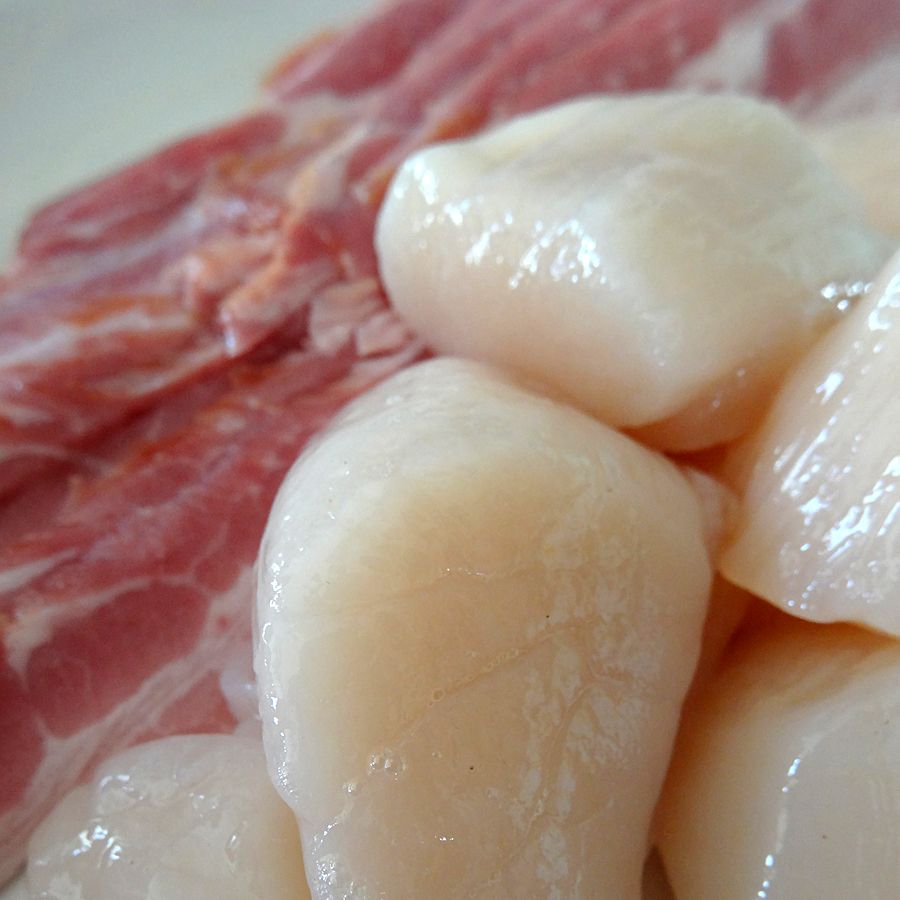 This is pretty complicated so make sure you read this slowly: cut the strips of bacon in half, and then wrap each piece around a scallop. Phew. Hope I didn't lose you there.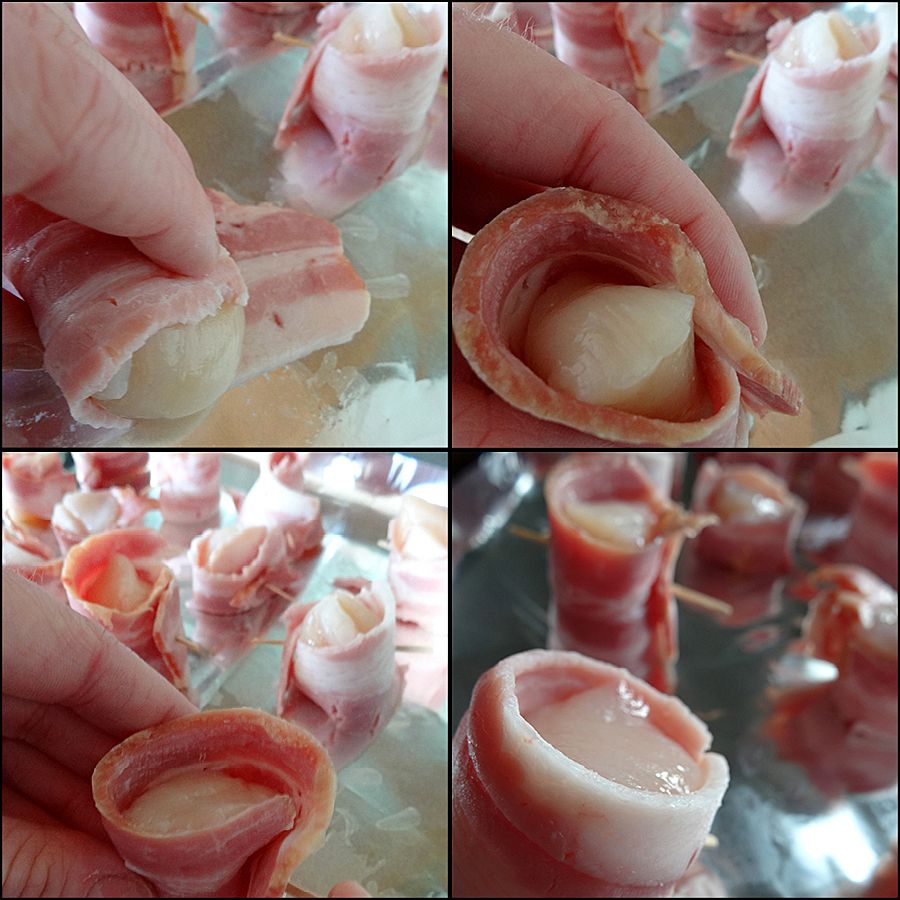 To secure the bacon, you can either use a toothpick for each one or you can pop several on a skewer. Your choice.
Repeat this until all your scallops have been wrapped in delicious bacon, and put them on a baking sheet lined with tin foil and greased with delicious butter.
Before you put these tasty morsels in the oven, you should drizzle them with garlic butter. I forgot and drizzled my garlic butter on half way through the cooking process, which is no big deal, but you get to learn from my mistakes so you can do yours now.
You can either buy premade garlic butter, of if you're like me and like to make it yourself combine butter, fresh minced garlic, parsley, salt and pepper to taste. Sometimes I add garlic powder too. And then more minced garlic. Did I mention I love garlic?
Once it's all combined melt it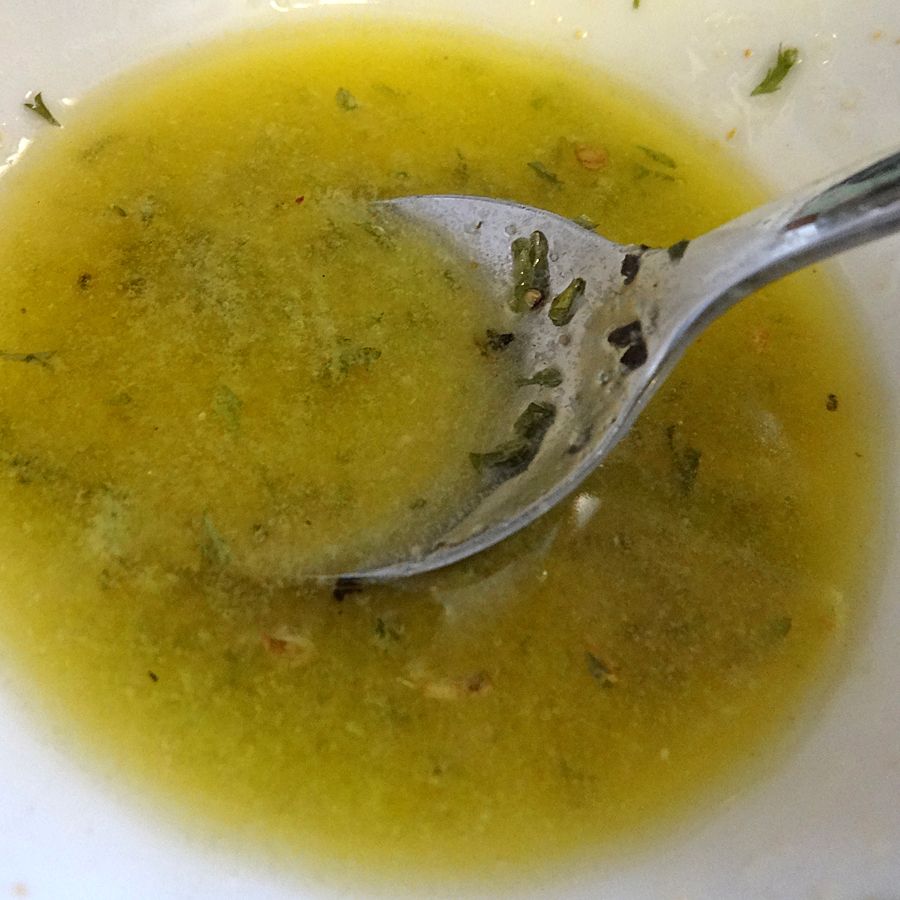 and then spoon a little bit onto each scallop.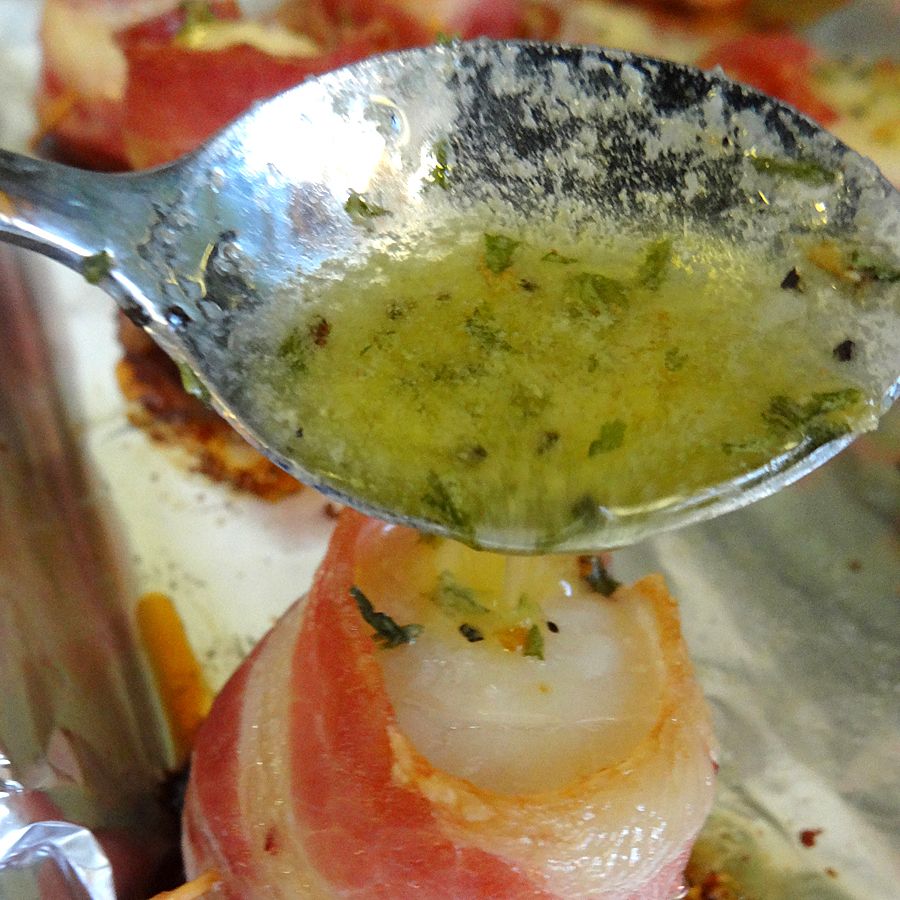 Garlic butter on EVERYTHING.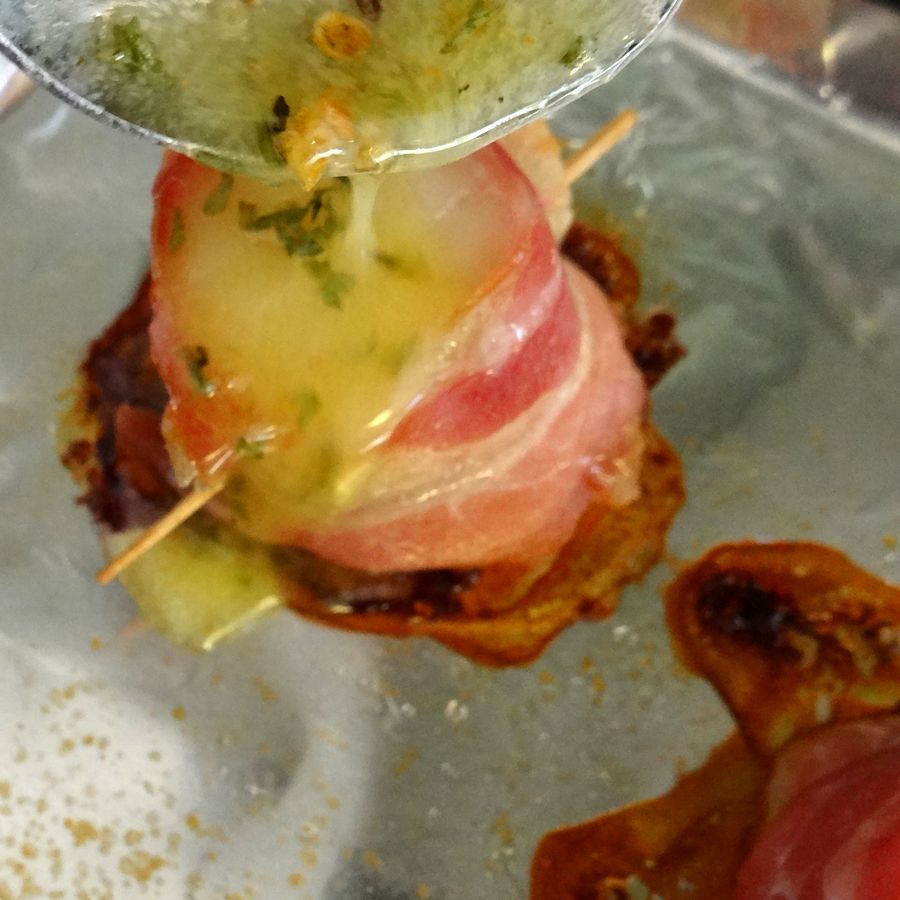 EVERYTHING.
Bake in the oven for approx. 15-20 mins. When they're done, the bacon should be a little crispy.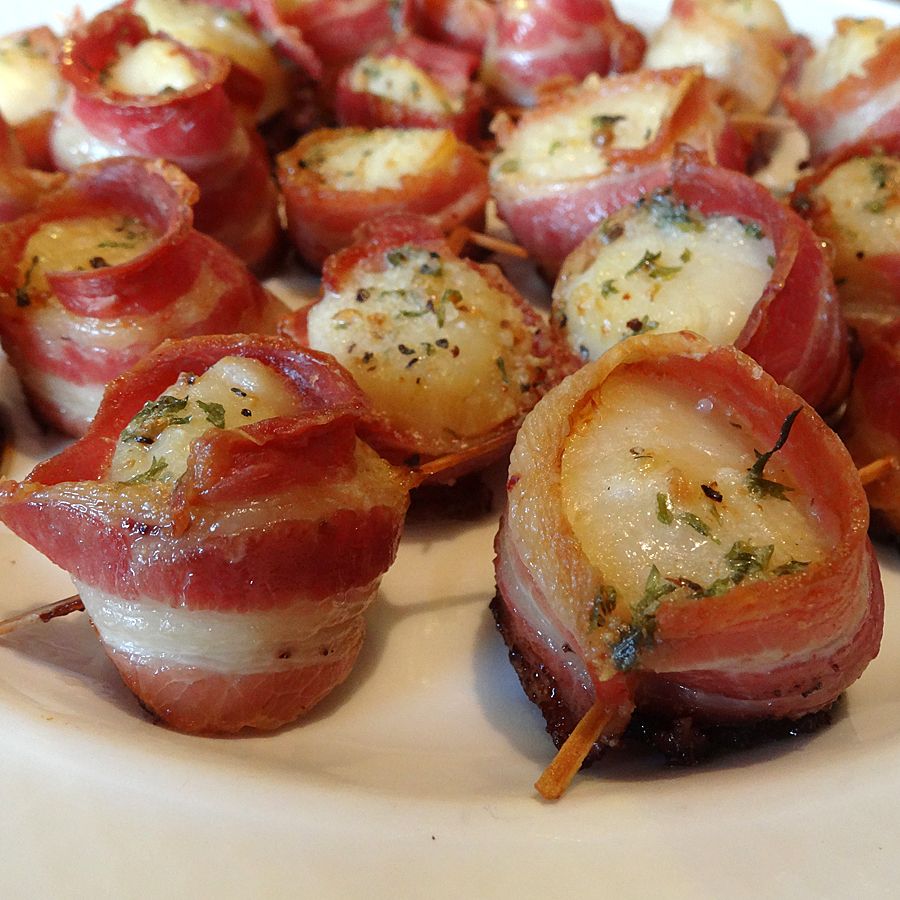 DROOL
This is another complicated step, so read this slowly too: take a spoonful of the now-cooled-root beer-reduction…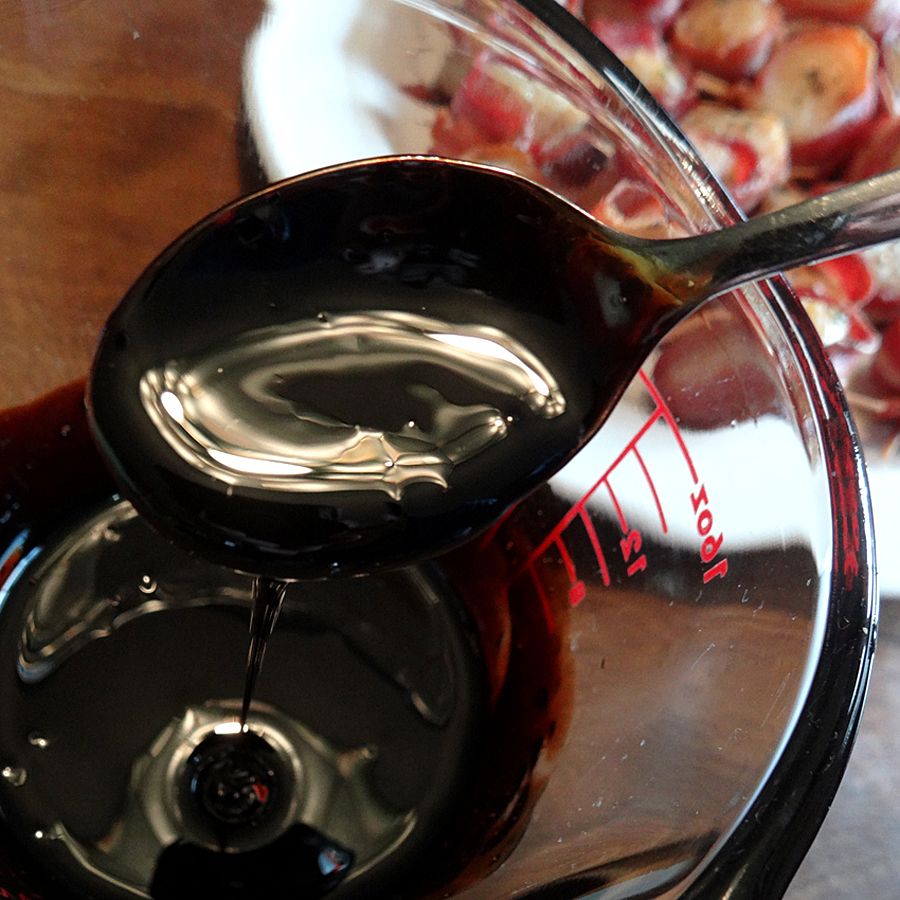 … and spoon it over the now-cooked-and-incredibly-tempting-to-just-eat-as-is bacon wrapped scallops.
Or as the professionals call it "drizzle" it. I know it sounds complicated, but I have faith in you. You can do it!
Keep on drizzlin'.
Oh, yes.
Once you feel they've been adequately drizzled, take a moment and look at the beautiful thing you've created.
Now grab a Propeller Root Beer, or one of their delicious Craft Beers in one hand, and don't waste another second and shove those scallops in your face with the other hand.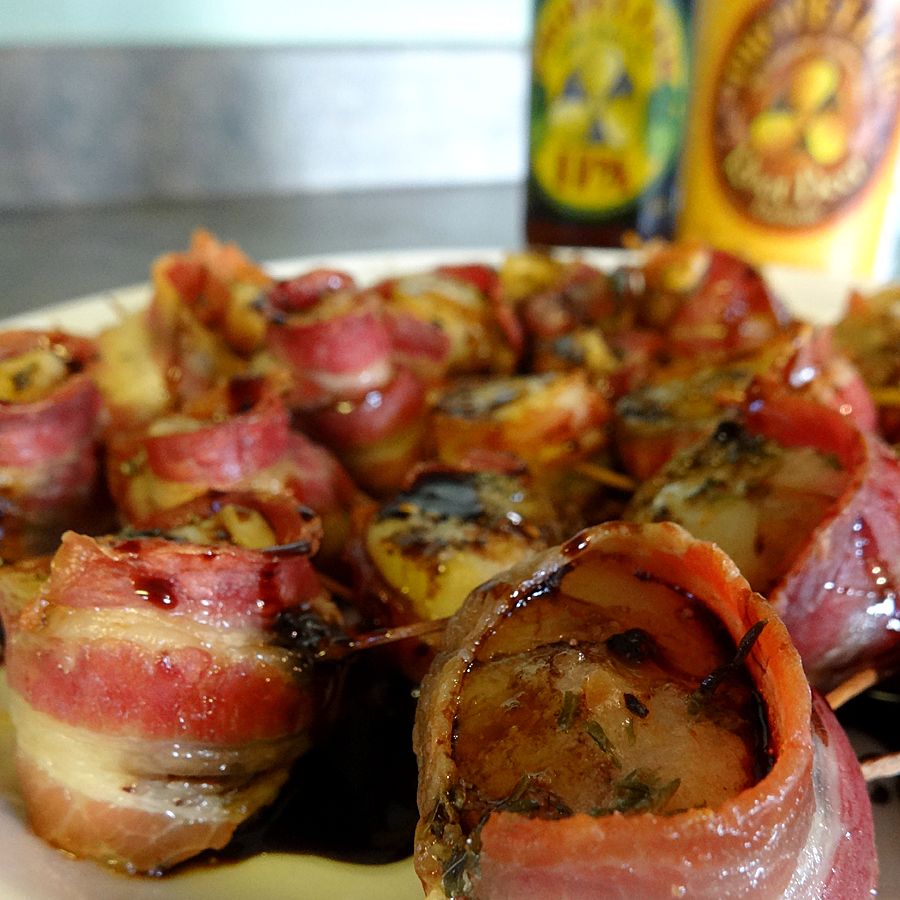 But watch out for the tooth picks/skewers. They're kind of sharp, and not very delicious.