Oh hey, I remember you.
Over the last few months I've attempted to put together a post several times, but alas they were not meant to be. From the Norwalk that ruined my Holiday baking plans, to the apartment flood that drowned my lap top, it's been a rough couple of months for baked goods.
But never fear, I'm back and just in time for Halifax Food Bloggers' May Challenge: The Farm-Market-Table Recipe Contest, presented by the Halifax Seaport Farmers' Market. Basically, this month all HFXFB members have been challenged to create an original recipe using only ingredients from vendors at the Halifax Seaport Farmers' Market. Challenge accepted.
Seeing as this blog was started as a way to showcase local ingredients, it only seemed natural that I would pull myself up out of my rut and get a post together for this. It also only seemed natural that I should blog a recipe that I originally dreamed up in August, and that was my original inspiration to start this blog: lavender pavlova.
I've been tinkering with this recipe for months now, adjusting this and that, but this time… oh this time, it's just right. This delicate dessert has just the right amount of sweetness, and foreshadows the flavours of summer by combining the lightness of lavender with the tartness of Nova Scotia berries.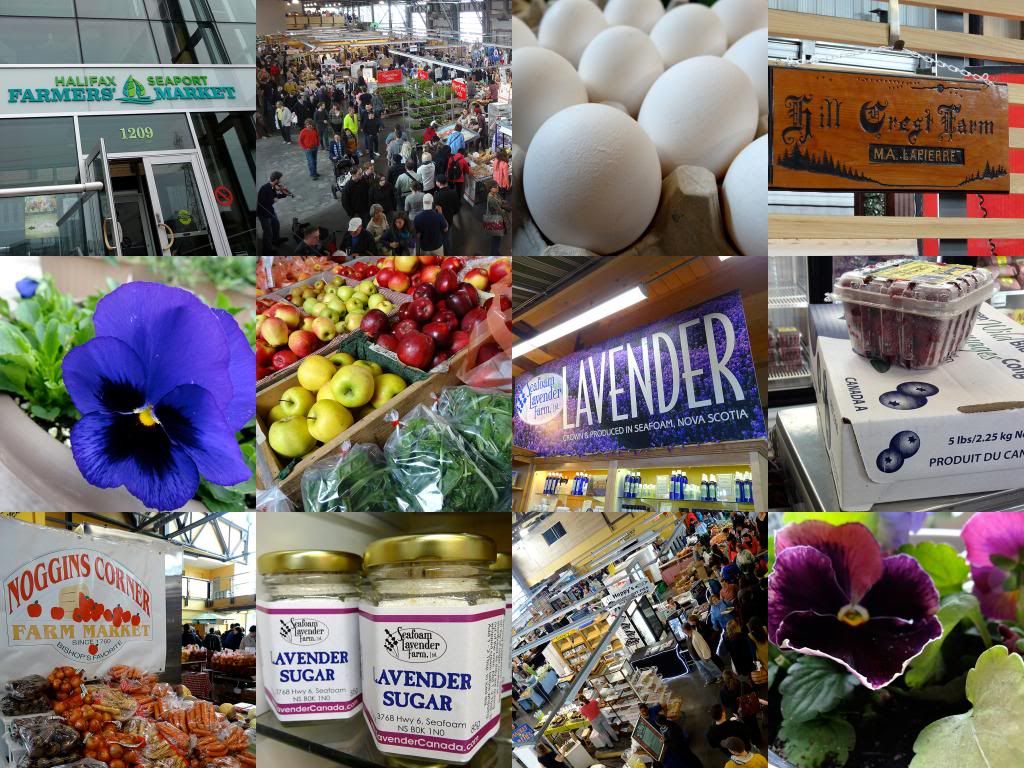 To get this post started, I made my way down to the Halifax Seaport Farmer's Market to pick up my baking supplies, and to take advantage of I Love Local Hfx's Open City AKA stuff my sweet little face with local goodies.
My market list included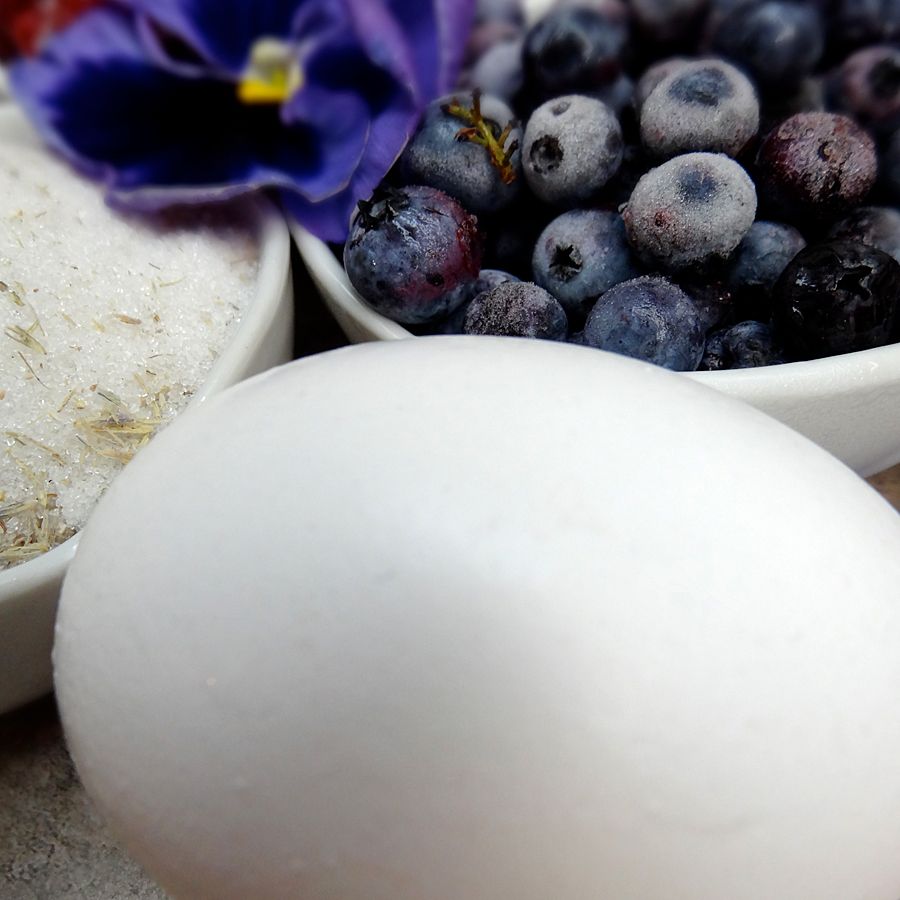 fresh eggs from Hill Crest Farm,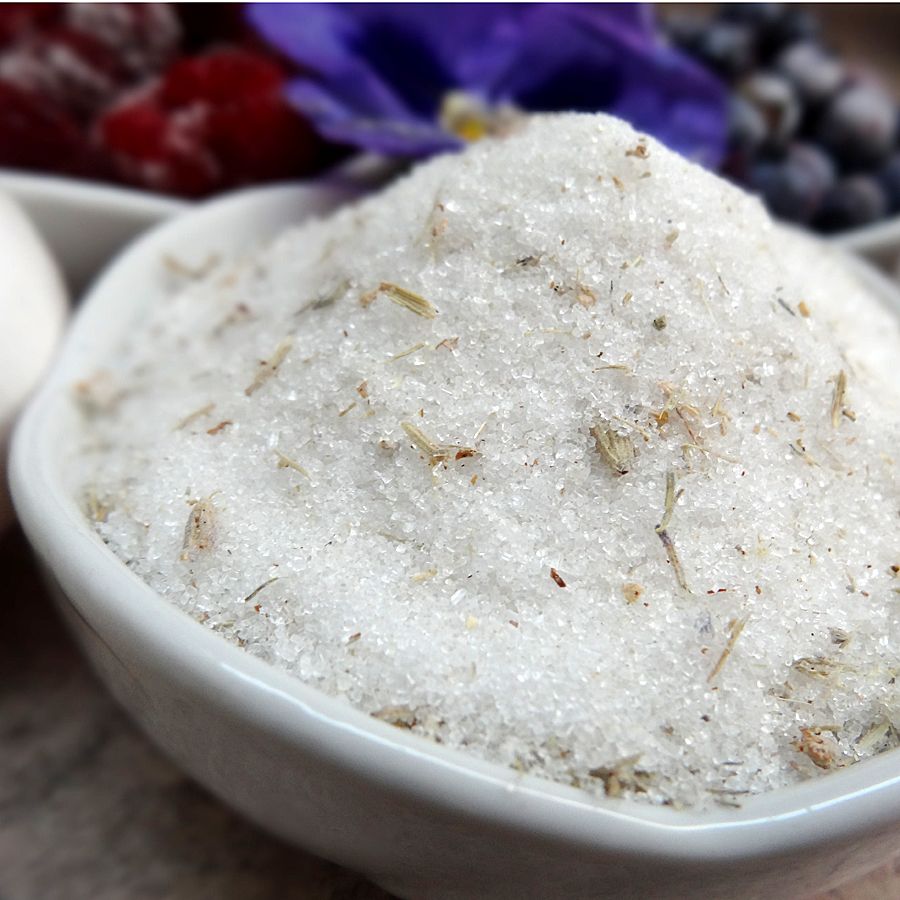 lavender sugar from Seafoam Lavender Farm,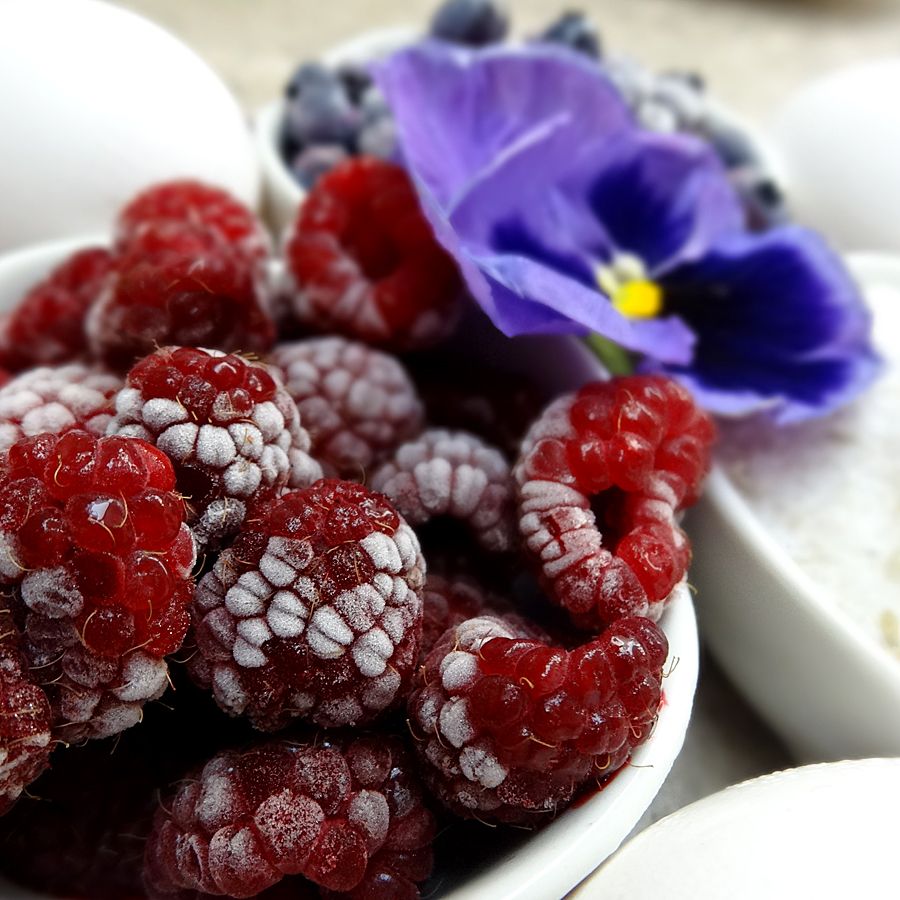 frozen raspberries and blueberries courtesy of Noggins Corner Farm ,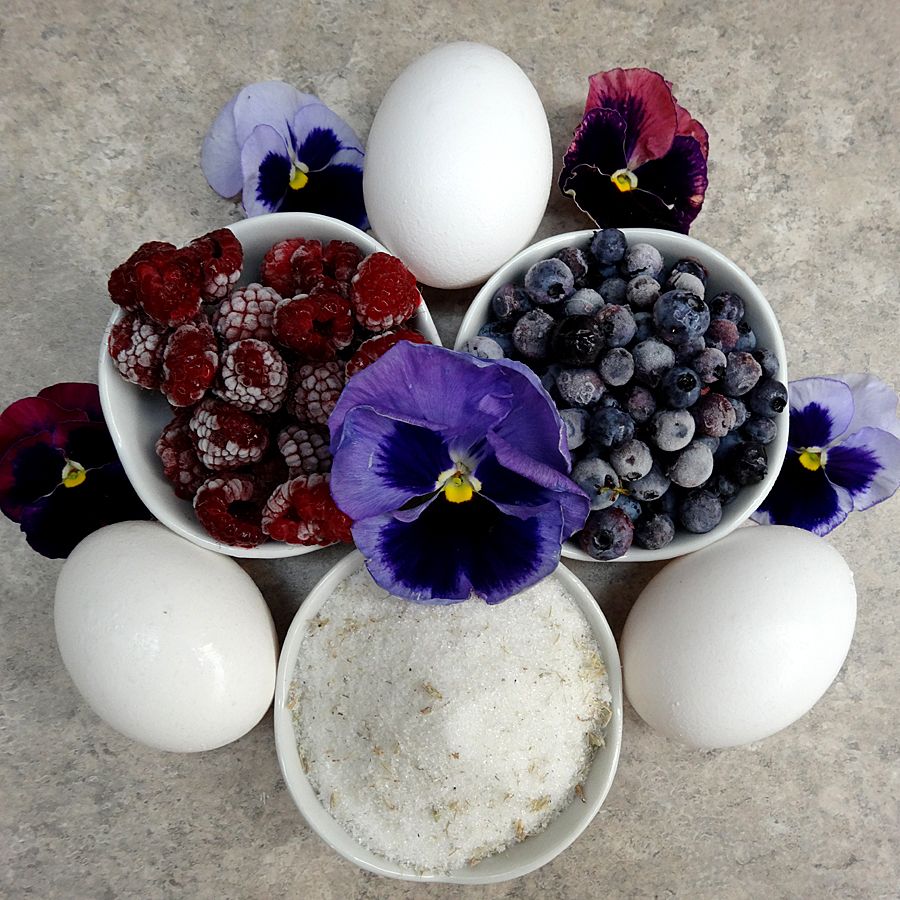 and a bright pot of pansies from SeaBlooms. Yup, I'm feeding you flowers this week.
Although this recipe takes a little while to prepare, it's actually not too difficult, and it's definitely worth the wait. Trust me.
Nova Scotia Berry Lavender Pavlova
Yields 6 servings
For candying the pansies
½ egg white
⅛ tsp water
as needed Seafoam Lavender Farm lavender sugar
For the lavender meringue base
2½ egg whites
1¼ C Seafoam Lavender Farm lavender sugar
For the lavender whipped cream
1 C Scotsburn whipping cream (not from the market, but this is one of the few exceptions granted for the competition)
1 tbsp Seafoam Lavender Farm lavender sugar
For the blue-raspberry coulis
½ C frozen wild Nova Scotia blueberries, thawed
½ C frozen Nova Scotia raspberries, thawed
1 tbsp Seafoam Lavender Farm lavender sugar
Let's start by putting some frozen raspberries and blueberries out to thaw. You'll need ½ C of each for the coulis, plus some for topping the pavlovas. Thaw out whatever you think you'll need. I trust your judgement.
Now just leave them in the bowl, and let's get started on the pansies.
Not only are pansies my favourite flower, they're also edible and look beautiful on desserts. If you're able to pick them right before serving, then you can stick to fresh pansies, but if you want to pick some in advance for use later you can candy them. As long as you let them dry properly, you can store them in an air tight container for quite a while. Last year for our wedding I candied about 100 pansies over the course of a couple weeks. Sure, by the end I was kind of losing my mind, but I'm sure we've all done crazier things for love.
To get things started, crack open an egg into a small bowl, and carefully separate the egg white from the yolk.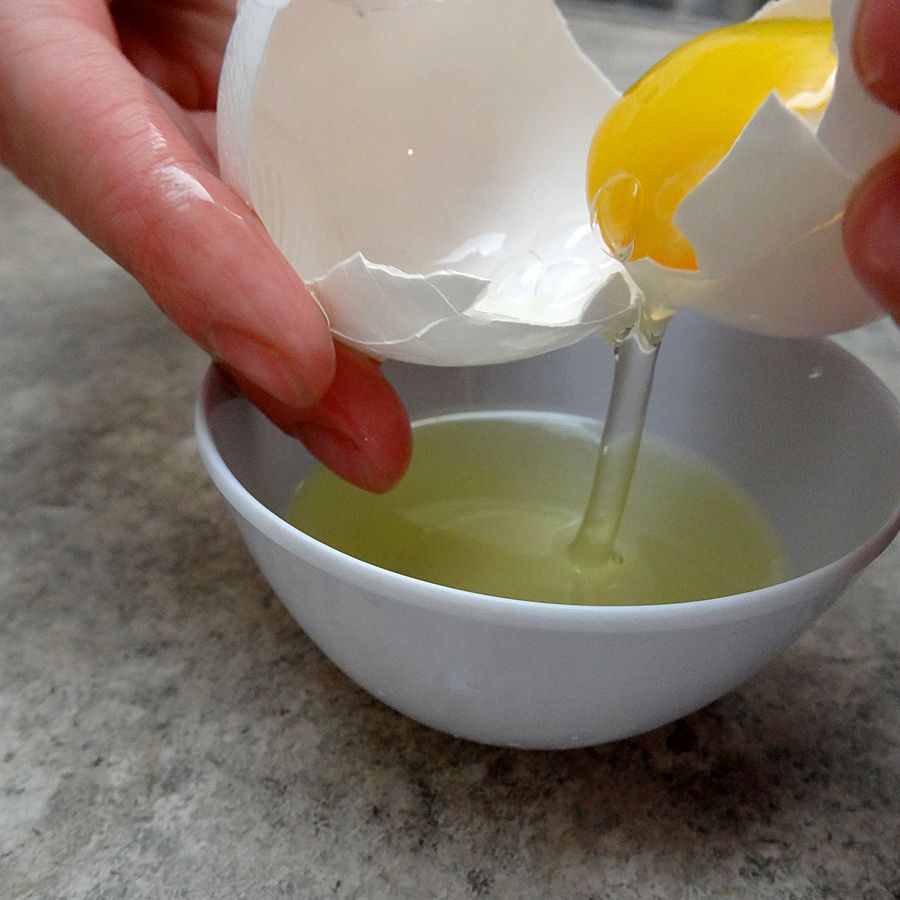 My trick is to use the two halves of the shell and gently slide the yolk back and forth, letting the egg white slowly drip away. Sounds appetizing, doesn't it?
Take half the egg white and put it aside. Add just a tiny bit of water, maybe even less than ⅛ tsp, and then whisk them together.
Now it's time to paint.
Well, paint the slightly-diluted-egg-white-mixture-onto-the-pansy time, that is.
Do yourself a favour and invest in some paint brushes that will only be used for this. Otherwise, that's just kind of nasty.
Carefully paint the back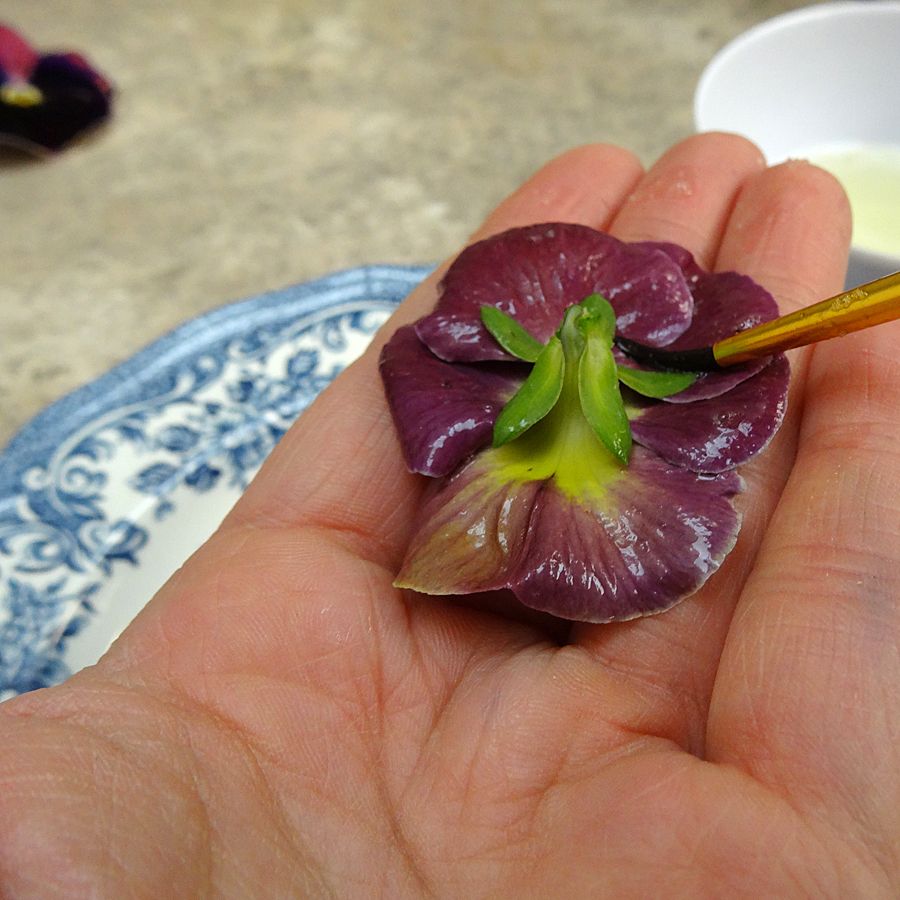 and then the front.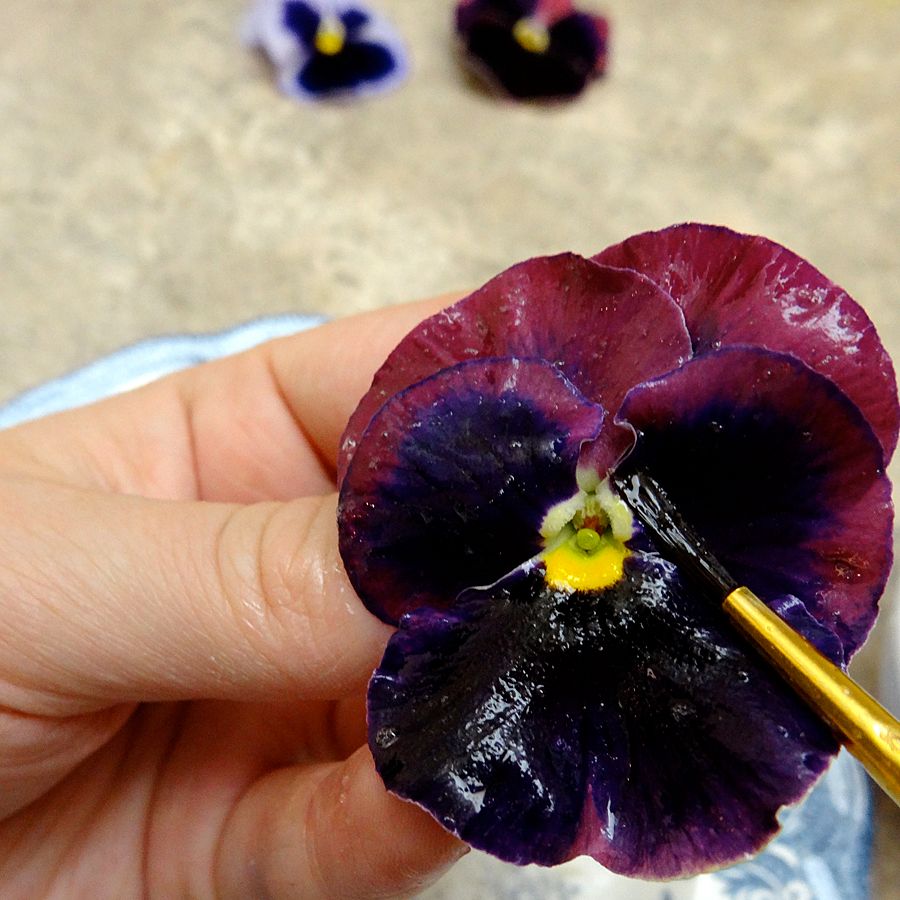 Now carefully sprinkle lavender sugar on the pansy. Tip: If you'd like the lavender sugar to be a bit finer, you can try putting it through a food processor. I've had varied results with this.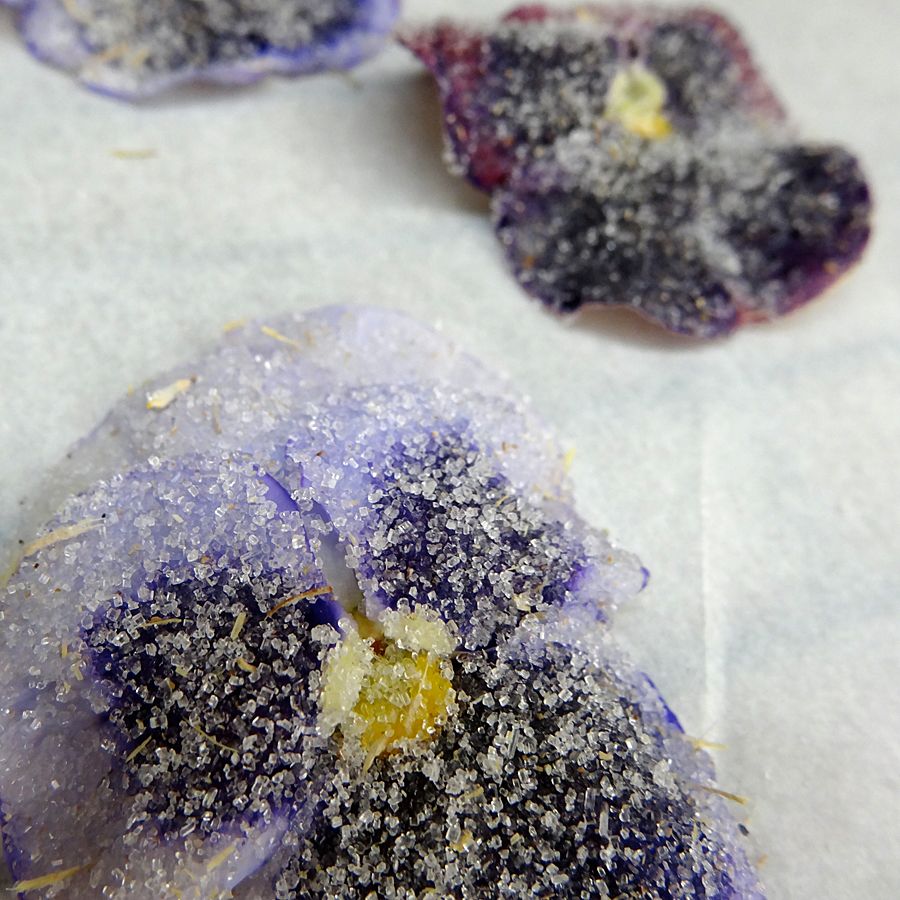 Put some parchment paper on a wire rack, and let the flowers dry while you make everything else.
Preheat the oven to 350 degrees.
To make the lavender meringue, add two more egg whites to the ½ you already put aside.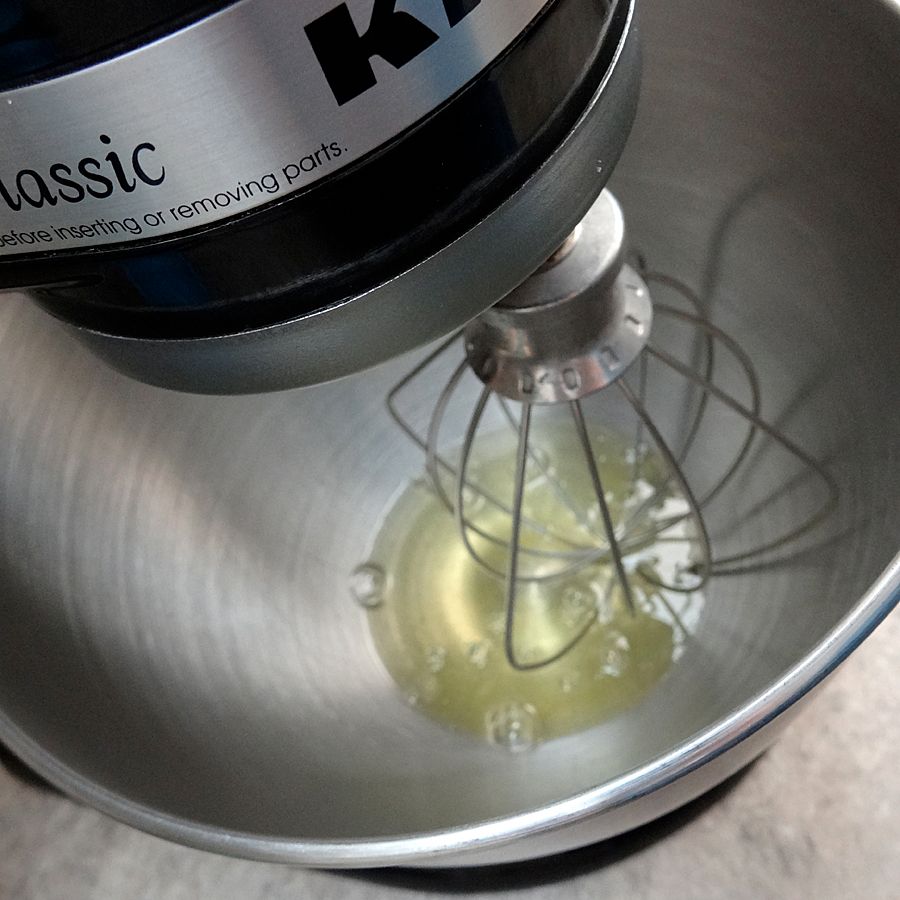 Put 'em all in the mixer with the whisk attachment and let 'er whip! Tip: let the eggs reach room temperature before you use them. This will help them foam up and expand real good in the mixer.
Once the egg whites start to foam up, start to slowly sprinkle in the lavender sugar.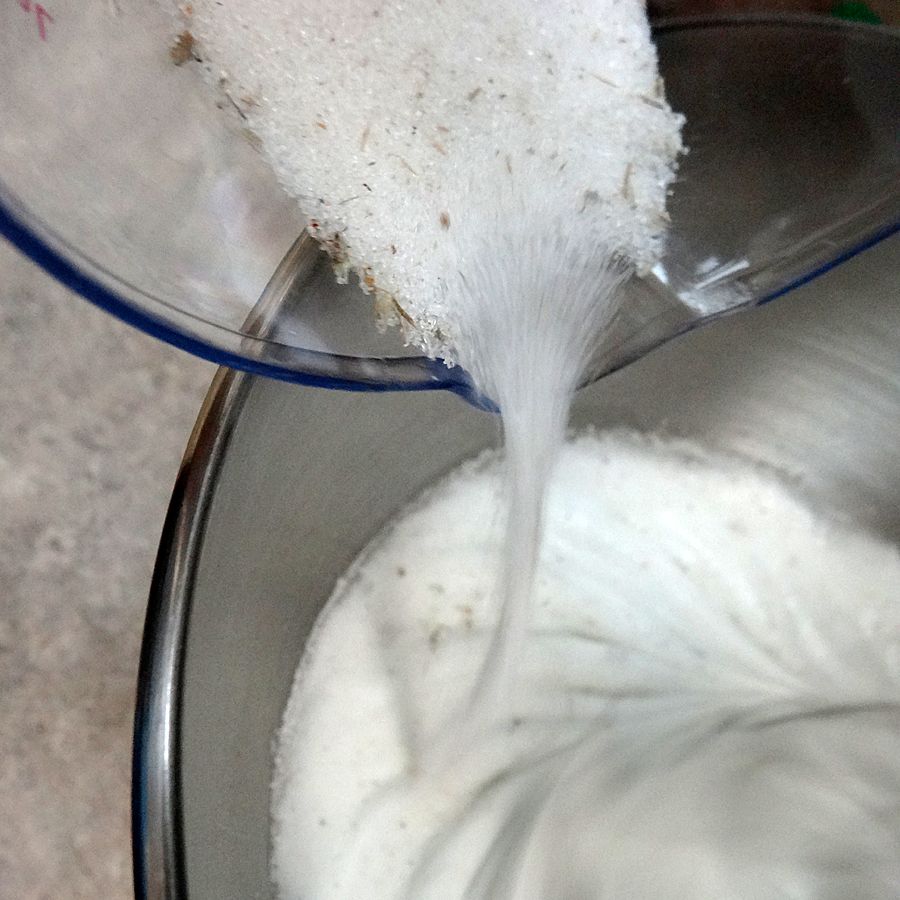 Slowly now, don't rush. After a while, the egg whites will become glossy and form stiff peaks.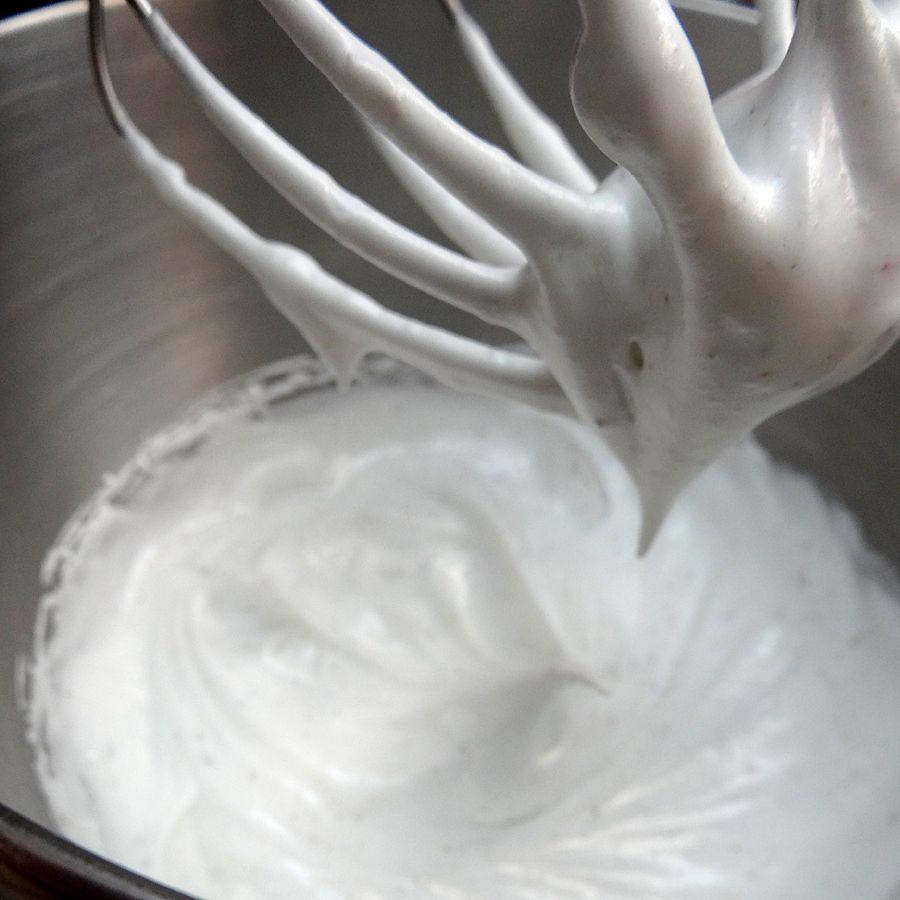 Tip: While you're waiting for this to happen, try not to handle the egg whites if at all possible. If you're able to just let them whip without any interference that's best. Otherwise, you might deflate your lovely airy egg whites, and that's just sad. Trust me. Learn from my mistakes.
Once the eggs whites are ready, gently scoop them into a piping bag, then pipe the egg whites out onto a baking sheet lined with parchment paper.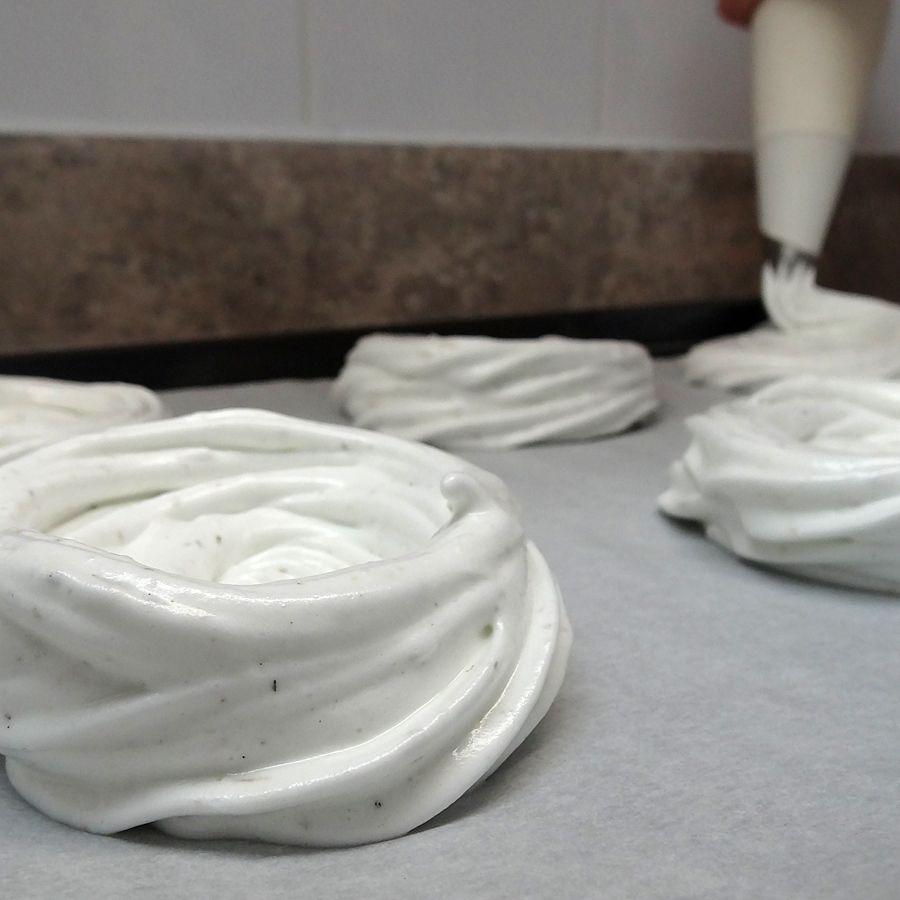 Start with a circle for the base and then slowly double up around the edges to make a little bowl.
The second you place the meringues in the oven, turn the heat down to 300 degrees. Start the coulis (see details below) while you let the meringues bake for approximately 30 mins. Then turn the oven off, leave the door slightly ajar, and leave the meringues right where they are. That's right, just leave them there until they're completely cool.
This might take a little while, so it's a good thing that you were multitasking and working on the coulis already. Well played.
To make the coulis, put 1 cup of the now-hopefully-thawed-mixed-berries in a saucepan and sprinkle with 1 Tbsp of lavender sugar.
Over low heat, bring the berries to a gentle boil. The raspberries will come apart, and the blueberries will get really soft and start to bust a bit. This is also another great multi-tasking opportunity. Wash your mixing bowl and whisk attachment, dry them, and then put them in the fridge to chill.Let the berry mixture cool a bit. Then take the cooled-down-coulis and pour it into a blender. Blend it. Once blended, pour the mixture into a sieve over a small dish.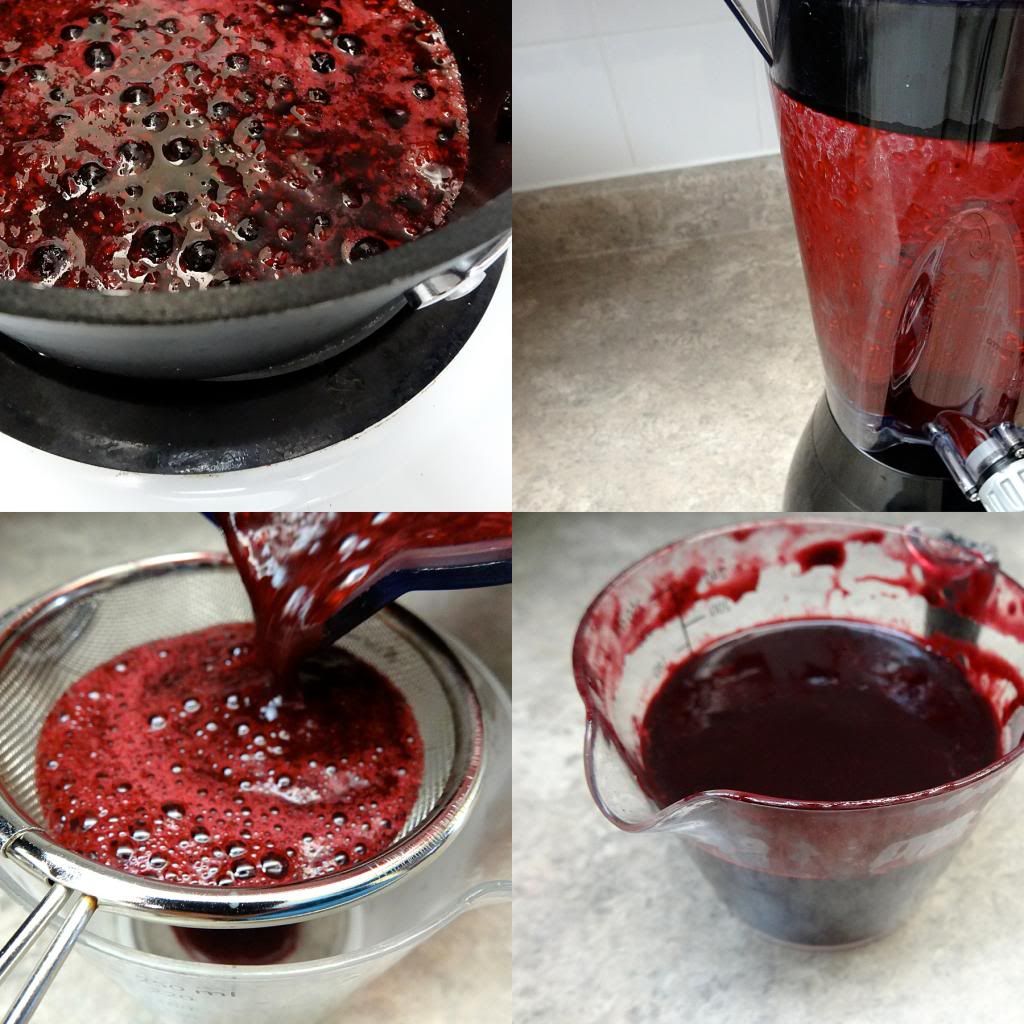 There are a lot of seeds that will get in the way, so gently shake and tap the sieve to help speed the process up. Tip: try doing ¼ of the mixture at a time, and cleaning the sieve off in between. You can also try screaming at it, but I found my technique was a little more effective.
Once all the seeds have been removed, you have your blue-raspberry coulis! Set it aside, and make sure it has completely cooled before you use it.
Still waiting for the meringues to cool? Luckily you still have lavender whipped cream left the make. Lucky!
By now, you're awesome at multi tasking, and your bowl and whisk attachment have already been chillin' for a bit. Take 'em out, pour in the whipping cream, sprinkle in the lavender sugar, and start the mixer.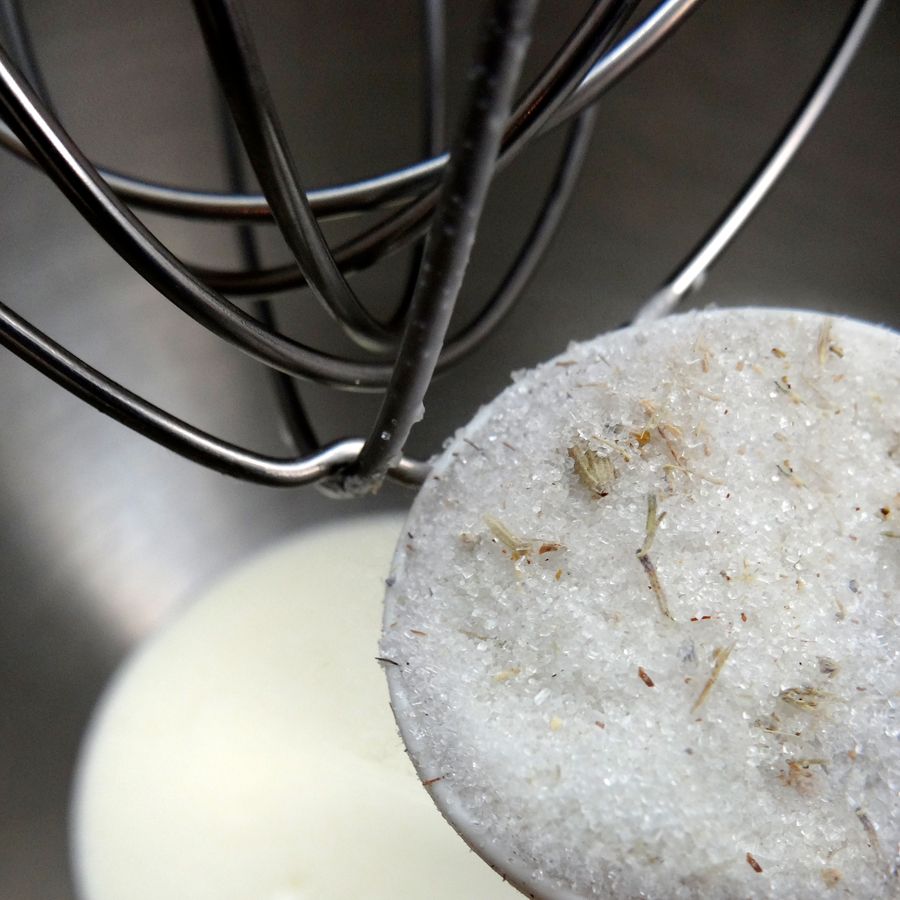 Be very careful as the whipping cream starts to fluff up. There's a very delicate line between beautiful, light whipped cream and weird, gross curdled mess. Please, don't cross that line. As soon as it looks like whipped cream, carefully test it.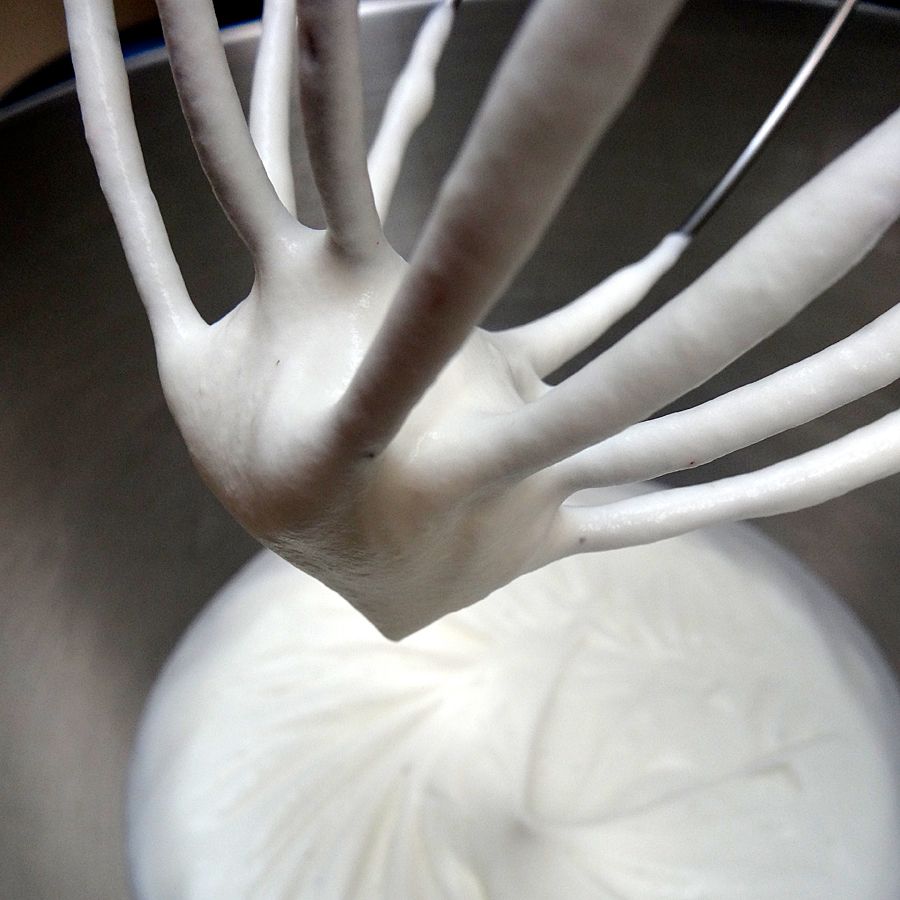 If it makes soft peaks, and the texture feels right, just stop right there. Don't mess with perfection.
Hopefully the meringues have cooled by now. Fill each once with lavender whipped cream, drizzle with blue-raspberry coulis, and top with thawed berries. Add a pansy, and voila! The perfect locally inspired dessert to celebrate spring.

I hope you'll enjoy it as much as I do.