I've been a little unreliable with my posts lately, so to make up for it I'm posting a bonus recipe this week! How convenient that I prepared an apple crisp recipe and a pumpkin pie recipe just in time for Thanksgiving!
Enjoy the long weekend!
To start, I'd like to be completely honest: I've never been much of a pumpkin person.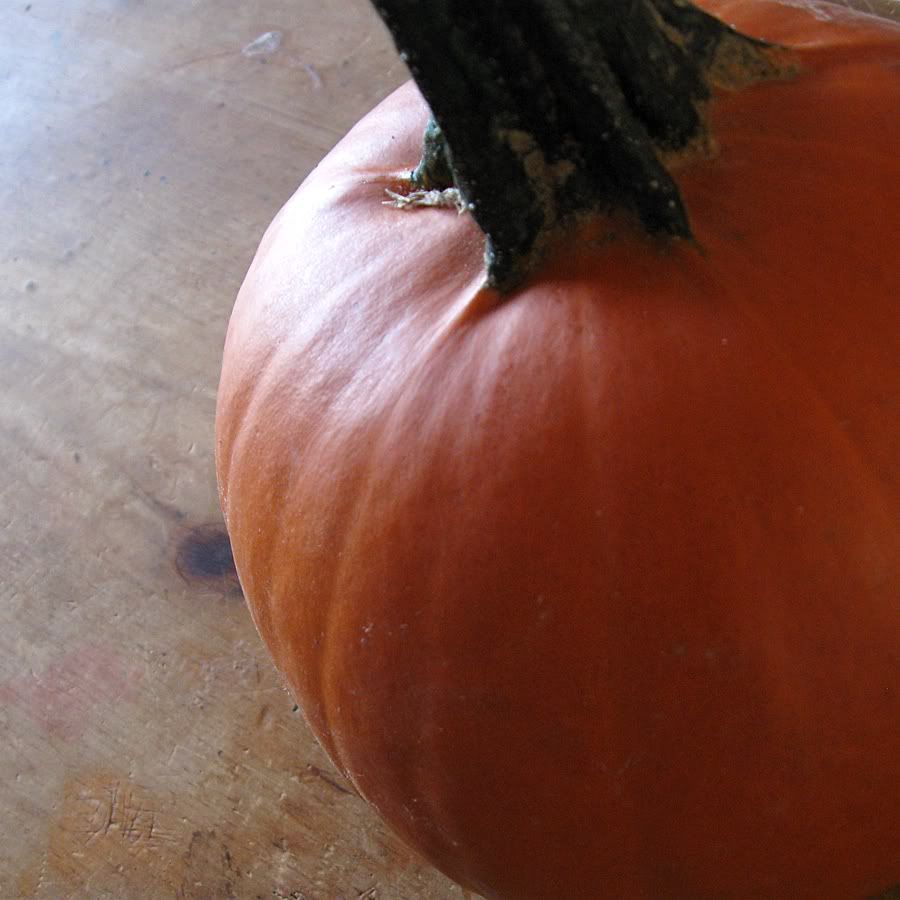 The idea of pumpkin baked goods always baffled me – I found the smell of raw pumpkin nauseating, and couldn't imagine how that would ever taste good in baking. Boy, has my opinion changed!
A few years ago my friend Ellie, who is an absolutely phenomenal baker and incredibly awesome in general, baked a pumpkin cheesecake and sent me home with some. I was nervous to try it, but everybody told me it was unbelievably delicious so I gave it a shot – it was amazing. Then one chilly fall day, the man got a pumpkin latte and I decided to be adventurous and try it – it was delicious. I went almost two more years before I tasted a pumpkin flavoured item again, but when I smelled the enticing aroma of Acadian Maple's pumpkin spice coffee I couldn't resist trying some – it was incredible. I've since developed a bit of a dependency on the pumpkin spice coffee, which led me to decide to overcome my stubbornness: this would be the year I finally tried pumpkin pie.
Usually when I tell people that I've never tried pumpkin pie, and that it grosses me out I'm met with looks of absolute distress and confusion. How do you know you don't like it if you've never tried it? They ask. You do realize it doesn't taste anything like raw pumpkin, right? They say. How can someone not like pumpkin pie?! They exclaim.
For years I just flat out refused to give it a chance, but with my slow progression into all-things-pumpkin, it was time to get over myself and have a slice of pumpkin pie. Best. Decision. EVER.
This recipe uses a fresh pie pumpkin (also called sugar pumpkin) from the Annapolis Valley. I got mine at Pete's, but I'm sure you could find one of these cuties at a roadside fruit/veg stand.
Although I don't have any other pumpkin pies to bench mark this one against, I guarantee that you won't be disappointed. The man is a pumpkin pie lover, and he gave it two thumbs up. I assure you, he is a highly reputable source for baking reviews.
Just to be sure though, you should probably make it this weekend so you can judge it for yourself. I will warn you though, you may end up "judging it" for dessert, breakfast, mid-afternoon snack, supper, middle of the night snack, or any other excuse you can find. Let's just say I'm speaking from experience.
I won't judge you if you don't judge me.
Pumpkin pie
Yields one 9 inch pumpkin pie
1 fresh Annapolis Valley Pie Pumpkin
1 tbs flour
1 tsp cinnamon
1 tsp nutmeg
½ tsp ground ginger
½ tsp ground cloves
1 tsp salt
1 C brown sugar
2 eggs
2 tbs corn syrup
1 C milk
Preheat oven to 425 degrees.
Line a cookie sheet with tin foil and spread a little butter on it. Wash the pie pumpkin and give it good scrub.
I still can't get over how cute these little pumpkins are. Seriously though, it's adorable.
Cut the top off the cute little pie pumpkin to remove the stem, and then cut it in half.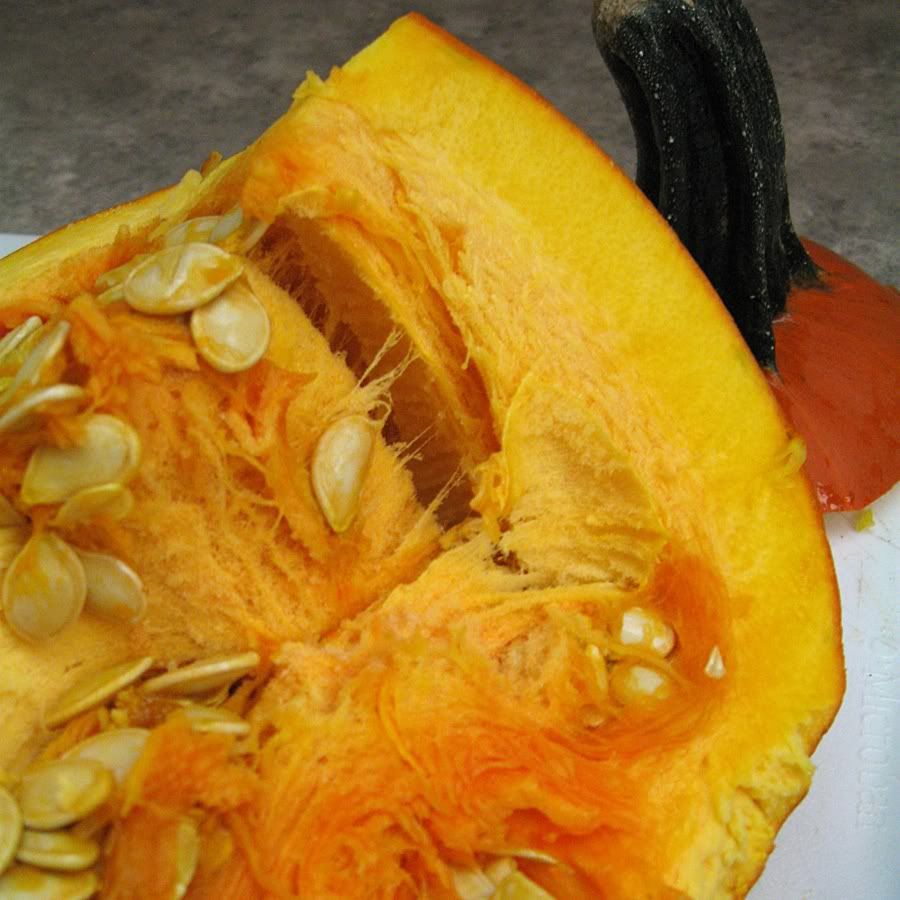 It gets less cute when you cut it open.
Scoop out all the guts and remove seeds.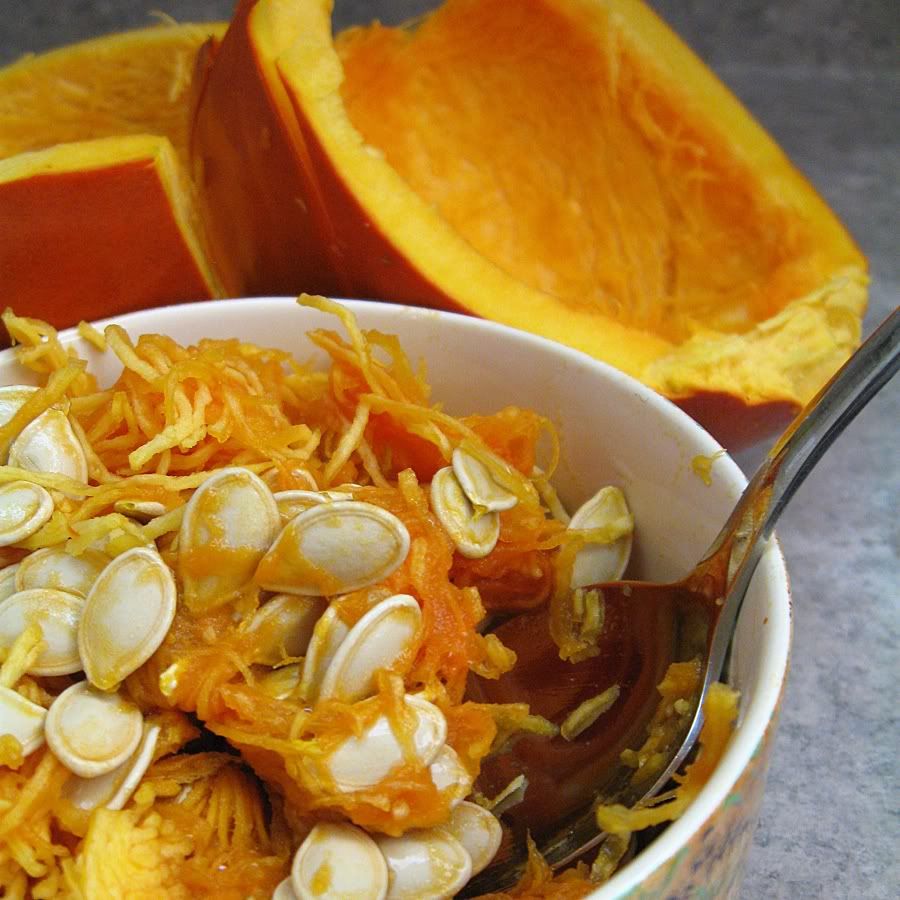 If you're me, try not to let the smell make you puke. If you're a normal person, carry on as usual.
Place the halves cut side down on the lined cookie sheet.
Bake for 25-30 minutes, or until it's tender. When it's done, the pumpkin will be darker, look kind of squishy and will feel squishy when you poke it with a fork.
See?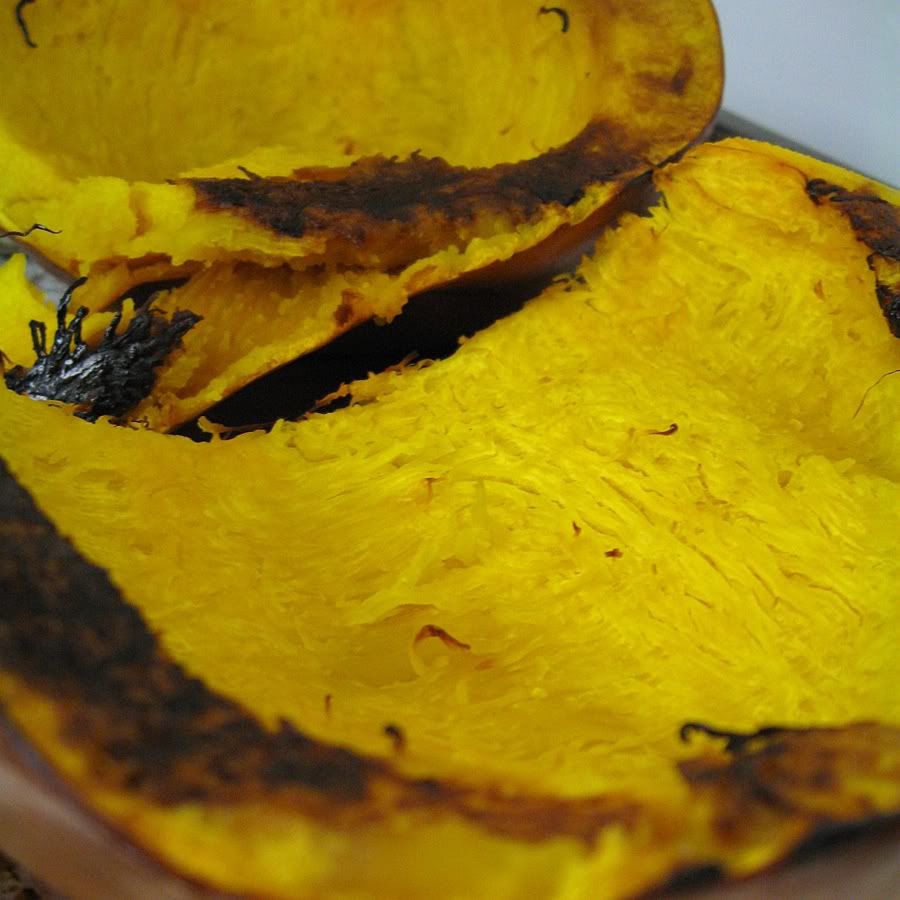 All ready!
Let the pumpkin halves cool completely. Turn the oven up to 450 degrees.
In a bowl, mix the flour, spices and salt.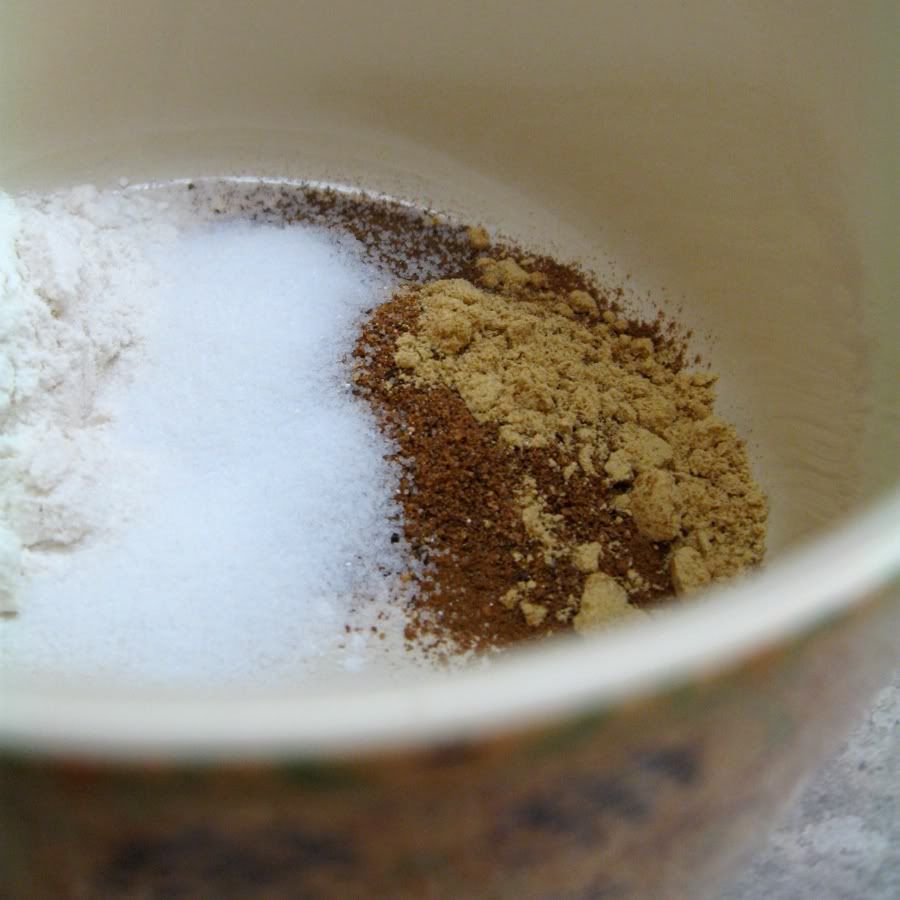 Set aside.
Take a spoon and scrape the pumpkin flesh out into a food processor.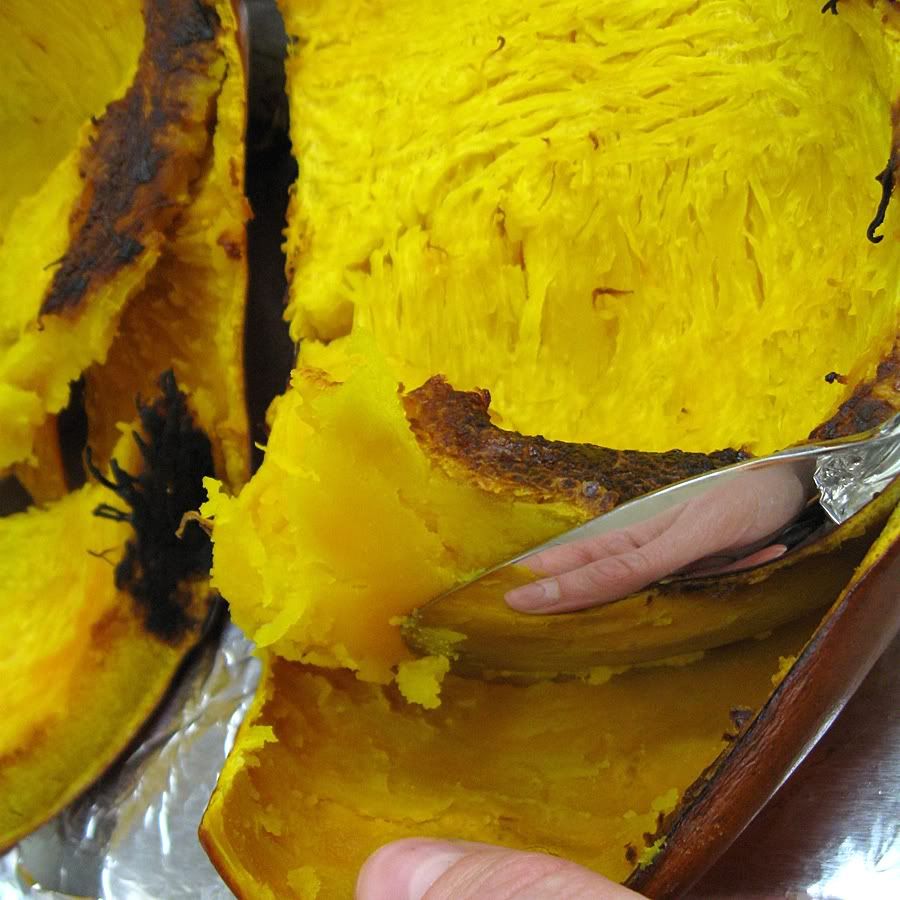 Puree the pumpkin until it's as smooth as can be.
Beauty!
Pour the pumpkin puree into a mixer, and mix on low setting while slowly adding the flour mixture.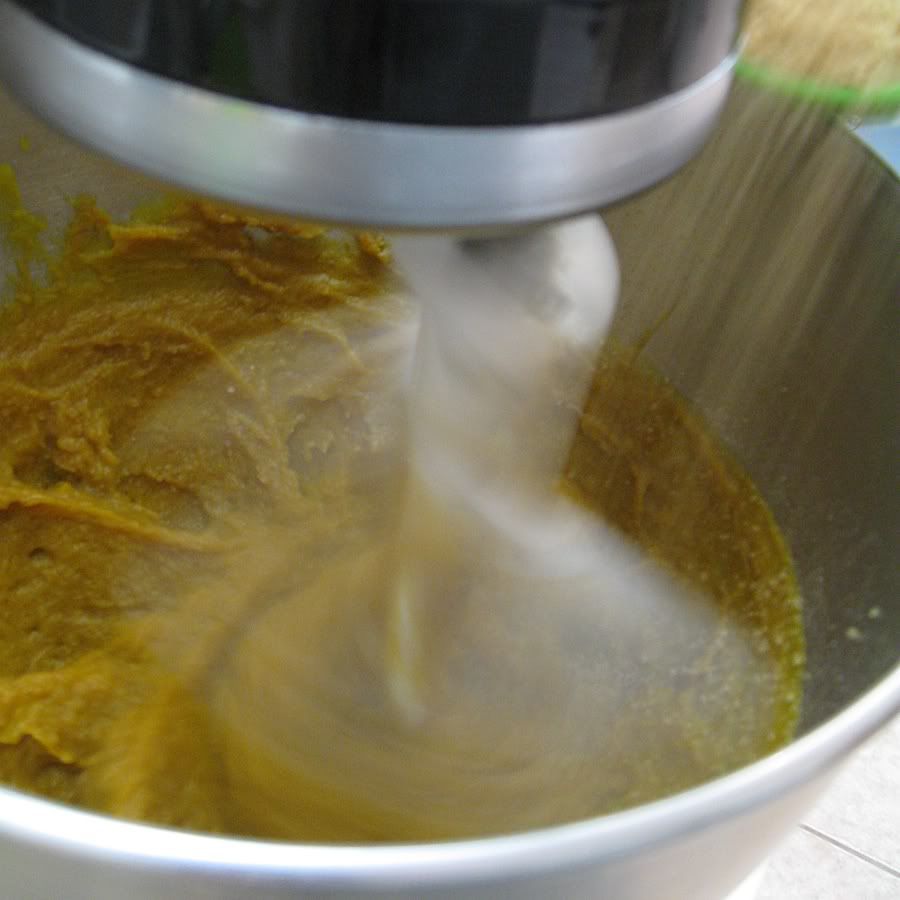 Once blended, add brown sugar and continue to mix. Then add the eggs one at a time, and blend for a few seconds in between each one.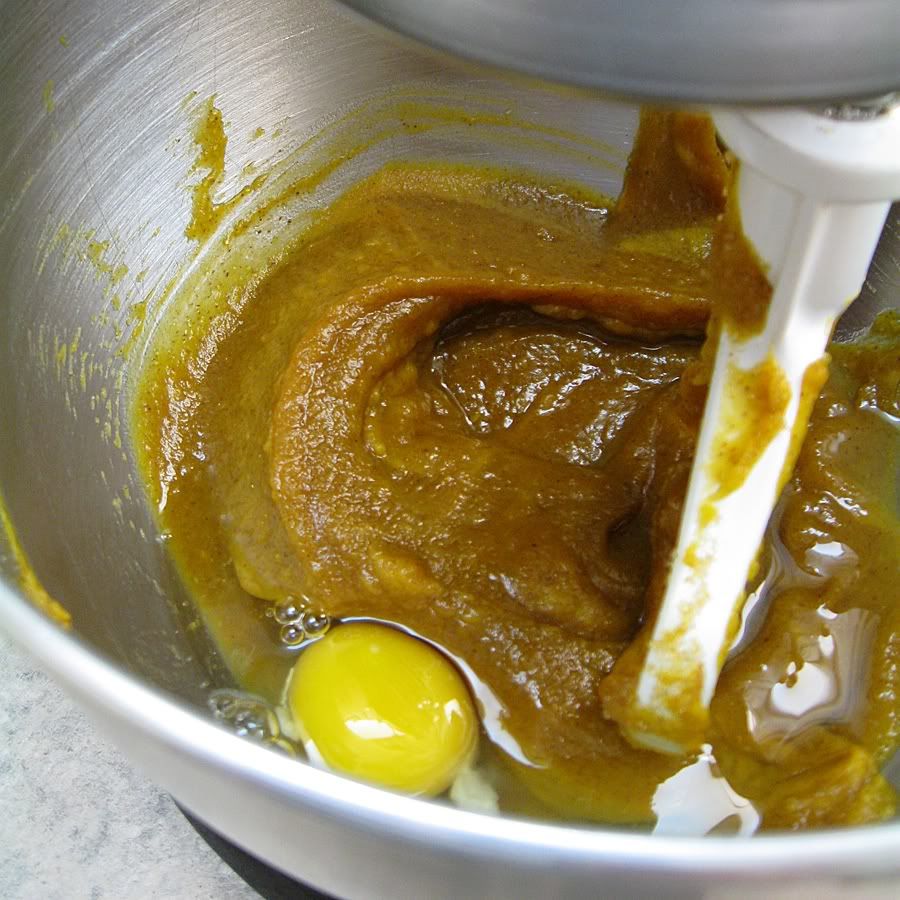 Once blended, add corn syrup and milk and mix.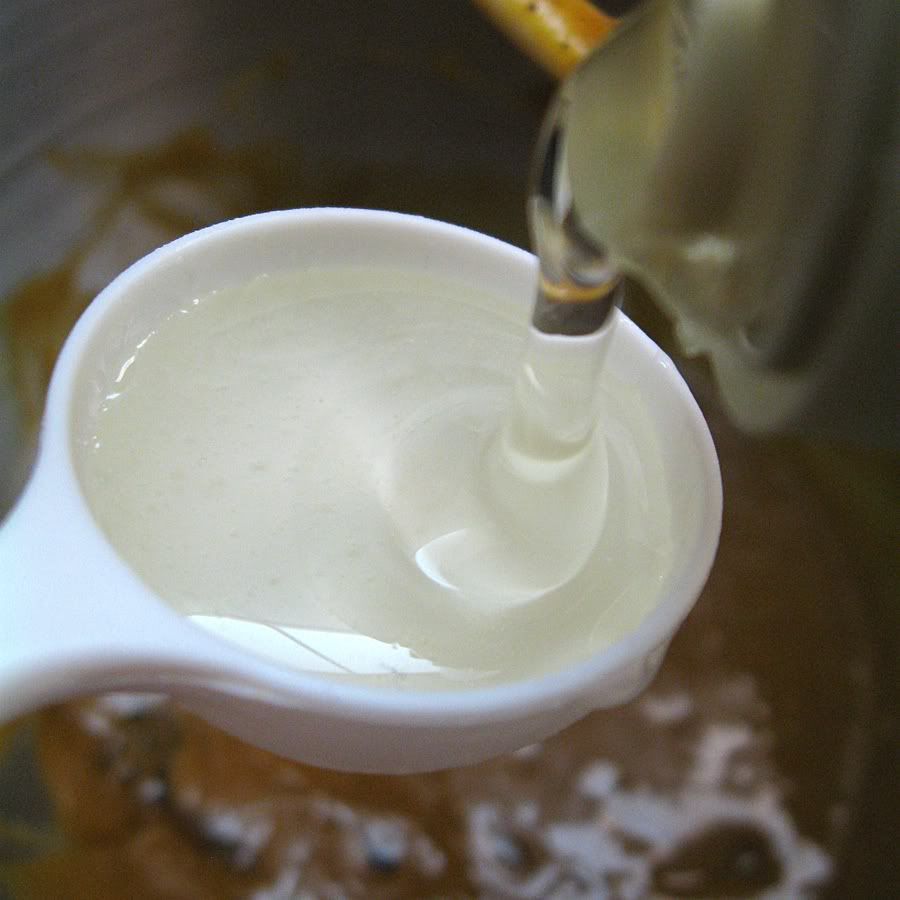 I have clear corn syrup, because I've used it in white icings before, but you can use just use regular corn syrup.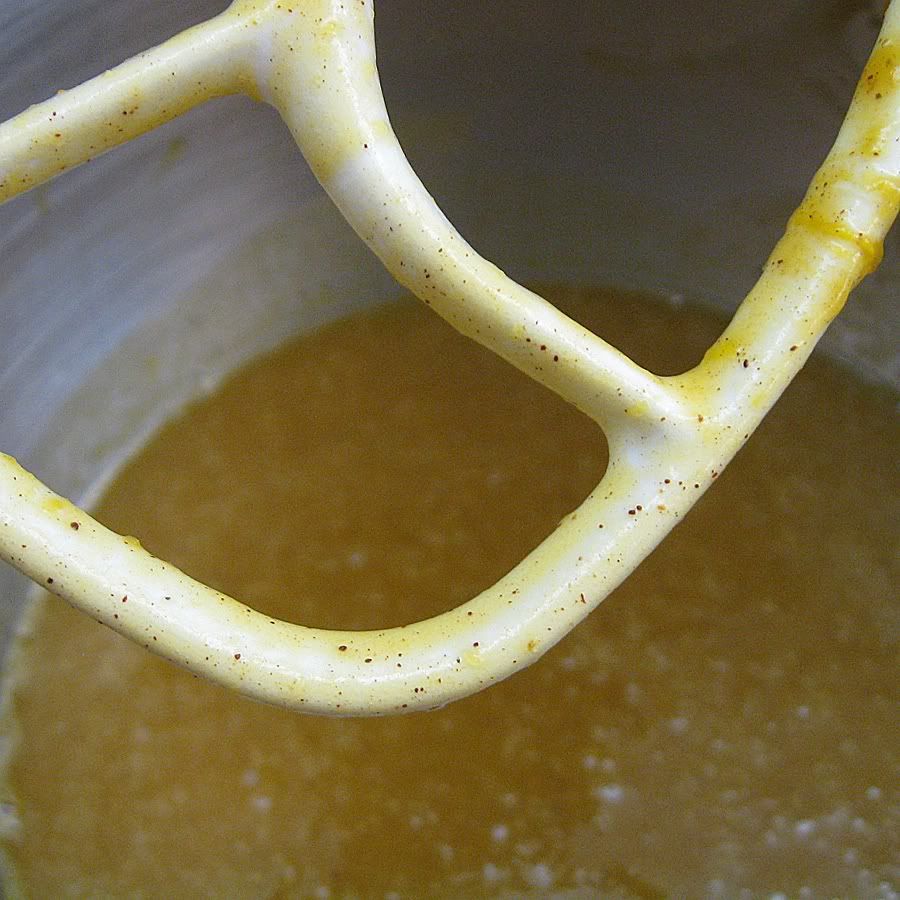 It may look really liquidy, but don't worry it'll turn out ok! Tip: make sure you let the filling sit for at least 30 minutes. After you've waited at least 30 minutes, pour it into your favourite pie shell.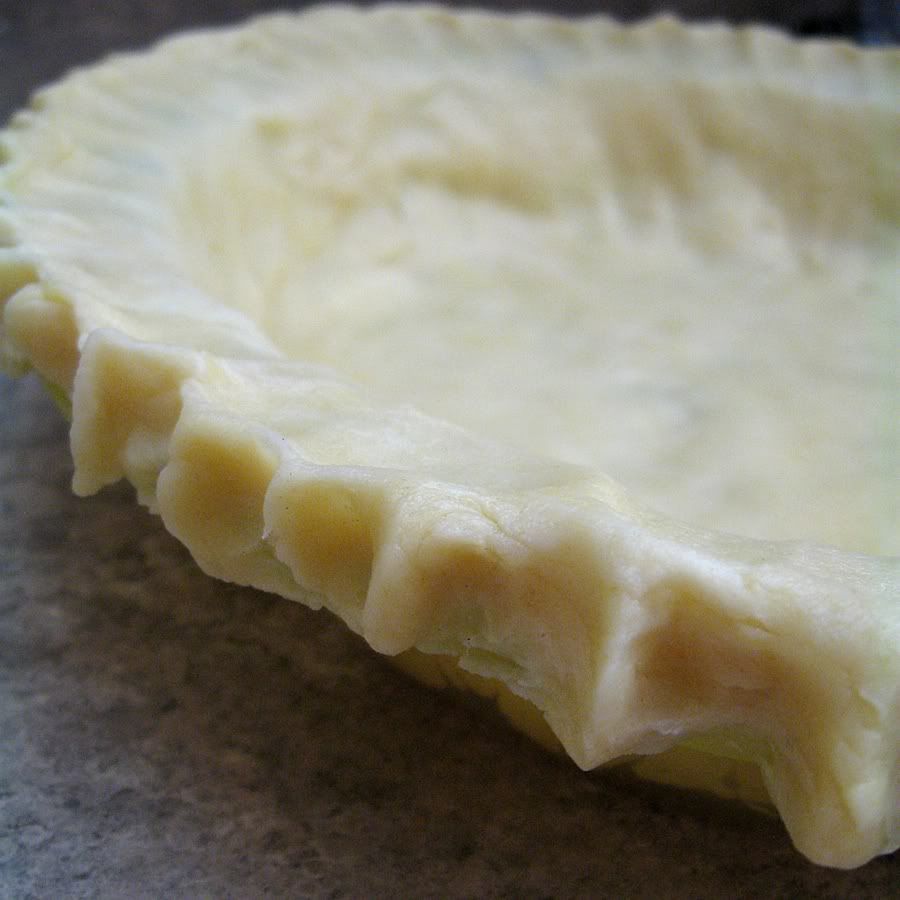 Want to make your own? How convenient! I posted a pastry recipe in my first post about strawberry peach love tarts.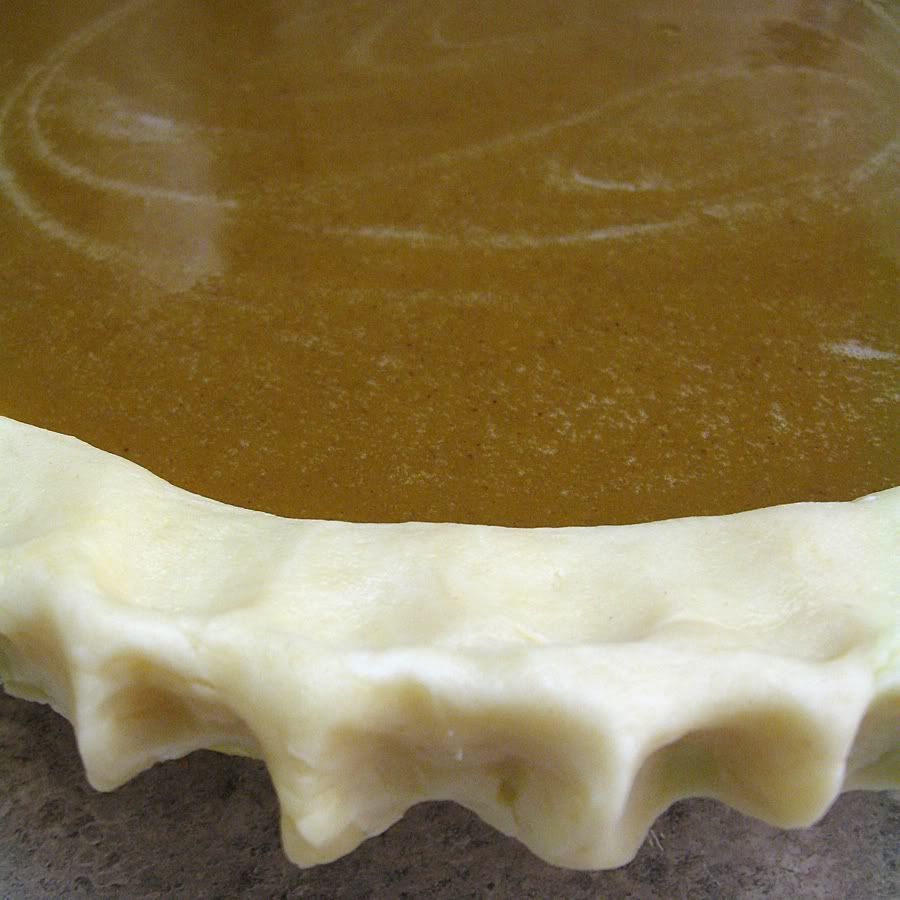 Let the pie bake for 15 minutes at 450 degrees, then reduce heat to 350 degrees and bake for another 30-40 minutes (or until the pie is set). I found this took a really long time. If you're not sure, here's how to know:
• If the filling still looks like a liquid, it's not ready.
• If the outside looks like it's set but the middle still looks like liquid, it's not ready.
• If it looks like it might be ready, give it a little jiggle. If it's obviously still liquidy, it's not ready.
• If it looks set when you jiggle it, put a sharp knife into the pie close to the centre. If it comes out clean, then it's done. The middle may not be quite set, but that's ok – the pie will continue to bake a little bit even after it comes out of the oven.
Once the pie has cooled, you can also put the pie in the fridge for a few hours and it will continue to set.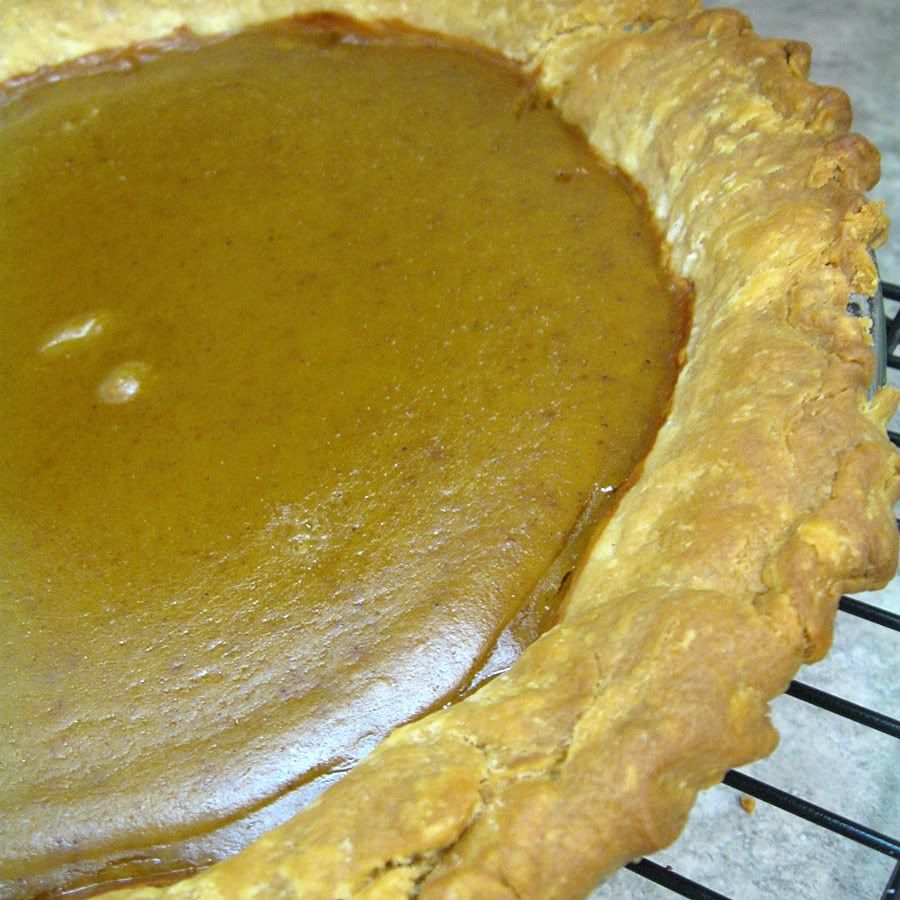 Want to jazz up your pie with a little more local deliciousness? Whip up some maple whipped cream using Acadian Maple's maple butter!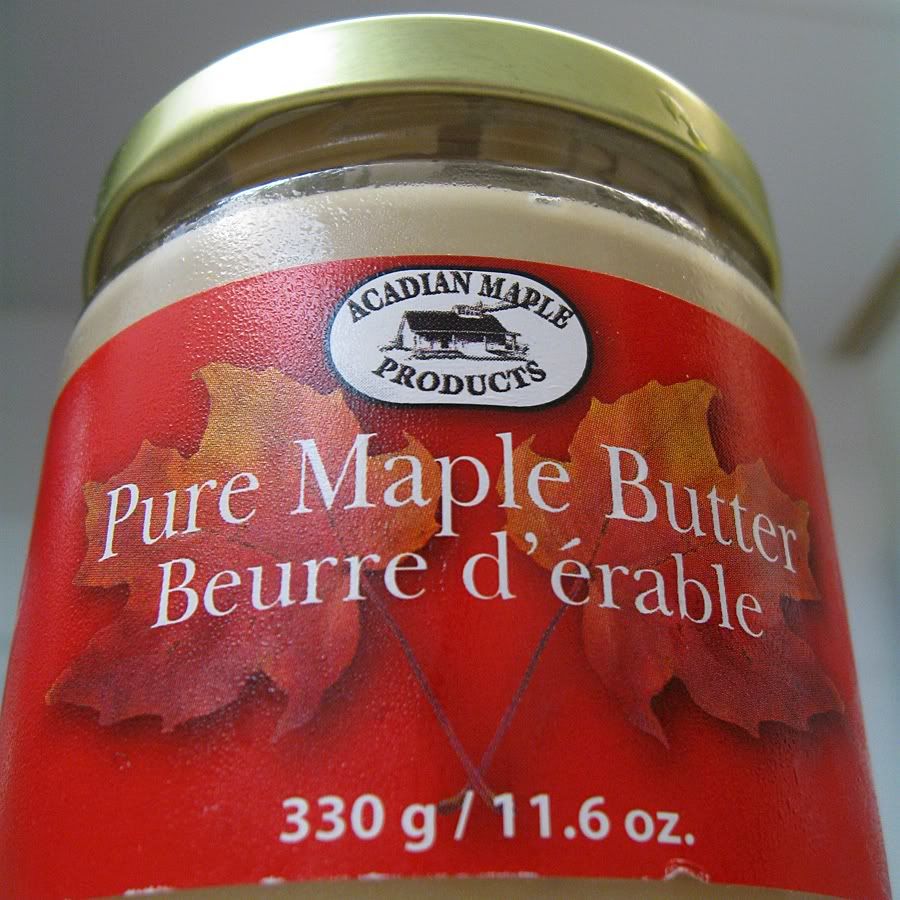 Maple whipped cream
Yields enough whipped cream for one 9 inch pie, and a few spoonfuls for you to enjoy
1 C whipping cream (Baxter's, Scotsburn, Farmer's – take your pick!)
2 tbs Acadian Maple maple butter
Chill metal bowl and whisk attachment in freezer for 10-15 minutes.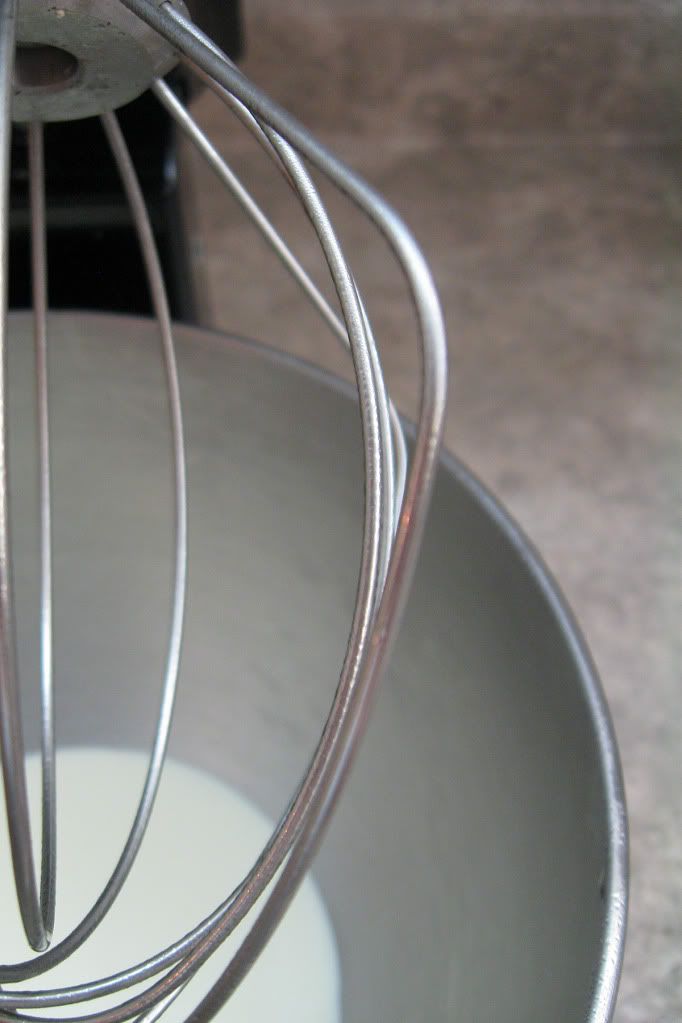 Pour whipping cream into the chilled bowl. Whisk until it looks like it's just about to form stiff peaks. Add 2 tbs room temperature Acadian Maple maple butter.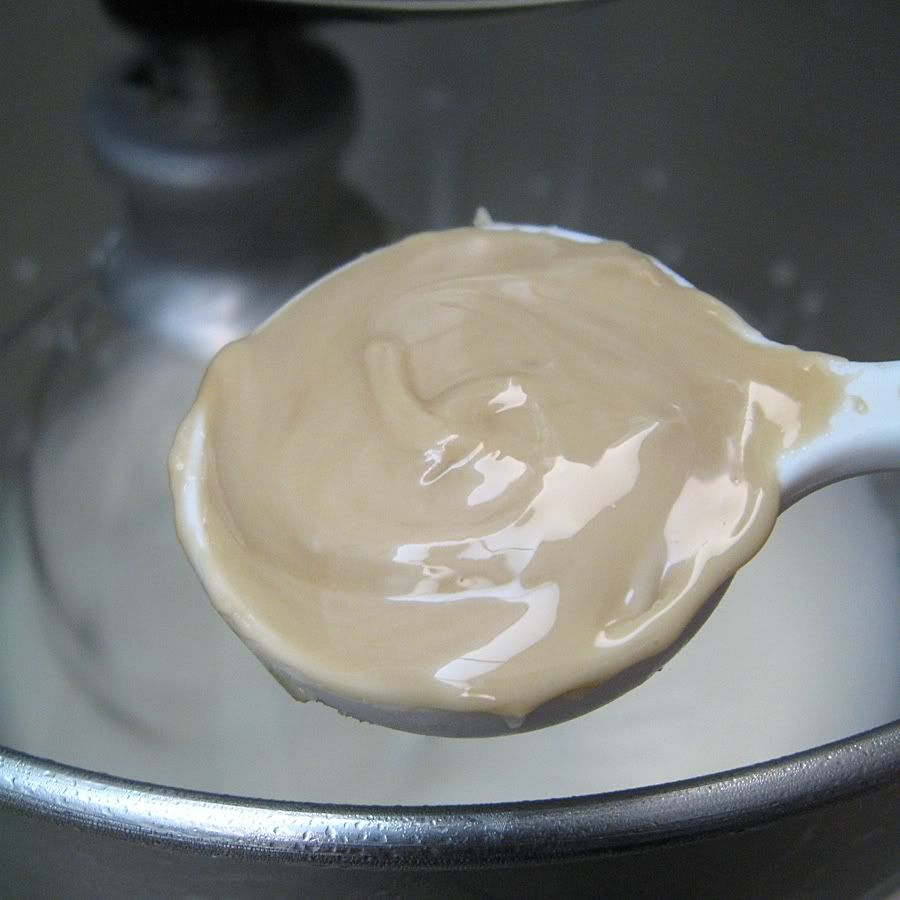 Mix until it forms stiff peaks. Make sure that you don't let it mix too long, or else it will curdle!
Serve on top of pie, or indulge by the spoonful.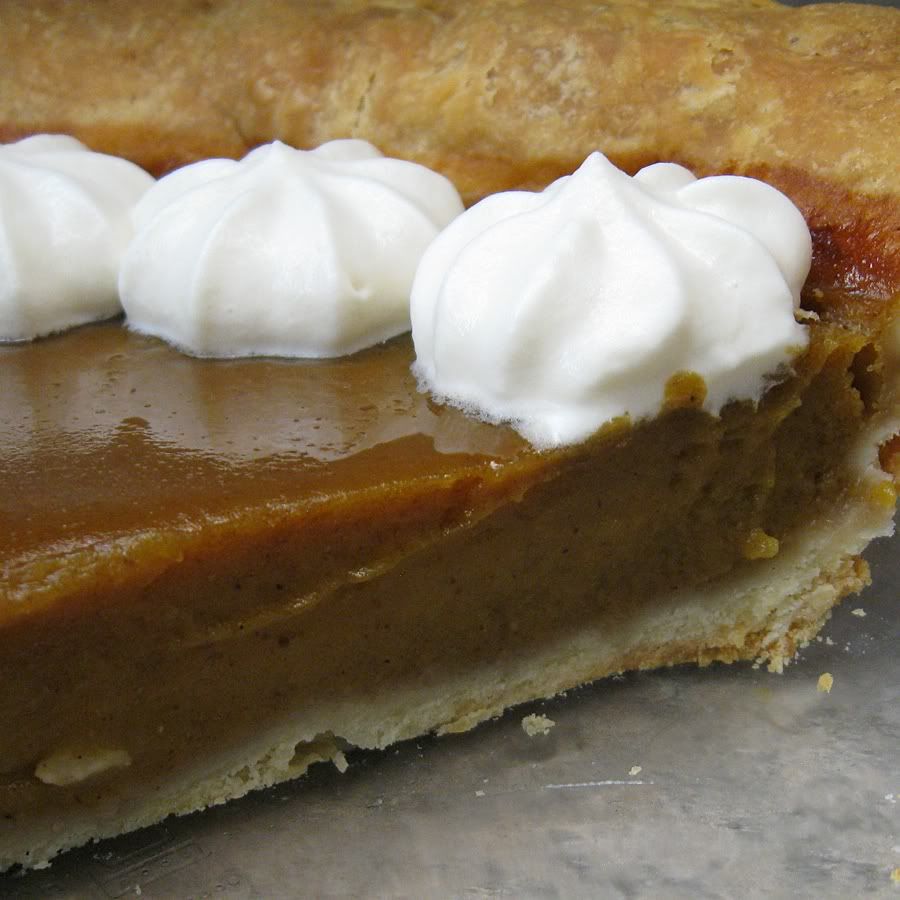 Like I said before, I'm not judging.