This one's for Jacquie.
Who's Jacquie? Jacquie sat beside me in almost every class during my time at NSCC. Jacquie is kind of my doppelganger. Jacquie drove me to and from campus every day during the bus strike. Jacquie helped me fill all the M&M favours for my wedding, and then read the "my love is like a gazelle" speech without laughing during the service.
Jacquie is my friend, and Jacquie is awesome.
A few weeks ago, at her Stag and Doe she very "coyly suggested" that I make an apple crisp as my next blog post. Conveniently, I had picked up a bag of roadside apples fresh from the Valley earlier in the week. Also conveniently, the husband and I had already made plans to head over to their place to help with wedding prep on Monday evening. How could I deny the bride-to-be an apple crisp? Come on.
The great thing about apple crisp is that it's incredibly easy to make. Oh, and it's delicious. This particular recipe makes use of two great local products: apples from the Annapolis Valley, and Valley Flax flour for the topping. On this particular occasion, I had a bag of freshly picked McIntosh apples to work with.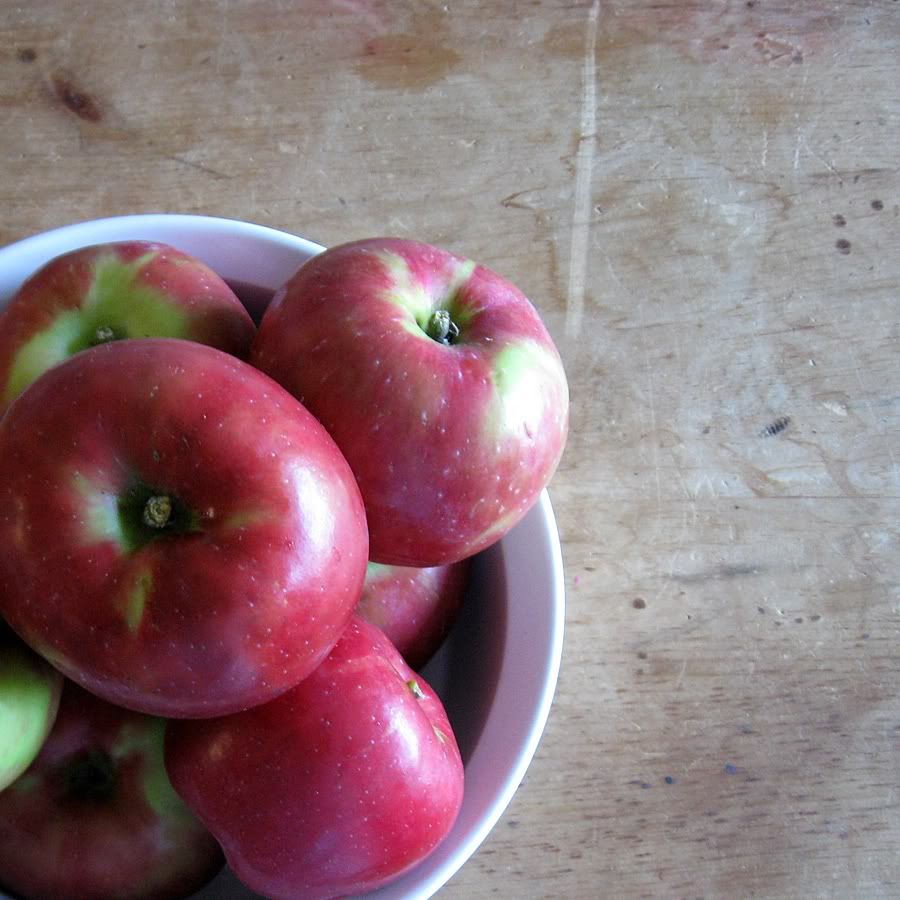 Now that we're getting into apple season, I suggest stocking up on several varieties and mixing them all together in this apple crisp. Or in an apple pie. Or tarts. Maybe applesauce. I think I'm going to be busy this apple season.
Apple Crisp
Yields one 9 inch square apple crisp
6 C peeled, sliced apples
½ C brown sugar (I did ¼ C demerara and ¼ C brown)
1 lemon
½ tsp nutmeg
½ tsp cinnamon
Optional – extra ¼ C brown or demerara sugar and 1 tsp cinnamon
For topping
½ C rolled oats
½ C Valley Flax Flour
½ C brown sugar (I did demerara)
1 tsp cinnamon
½ C butter (there are so many local choices, which will you use?)
Preheat oven to 350 degrees.
Wash and peel apples.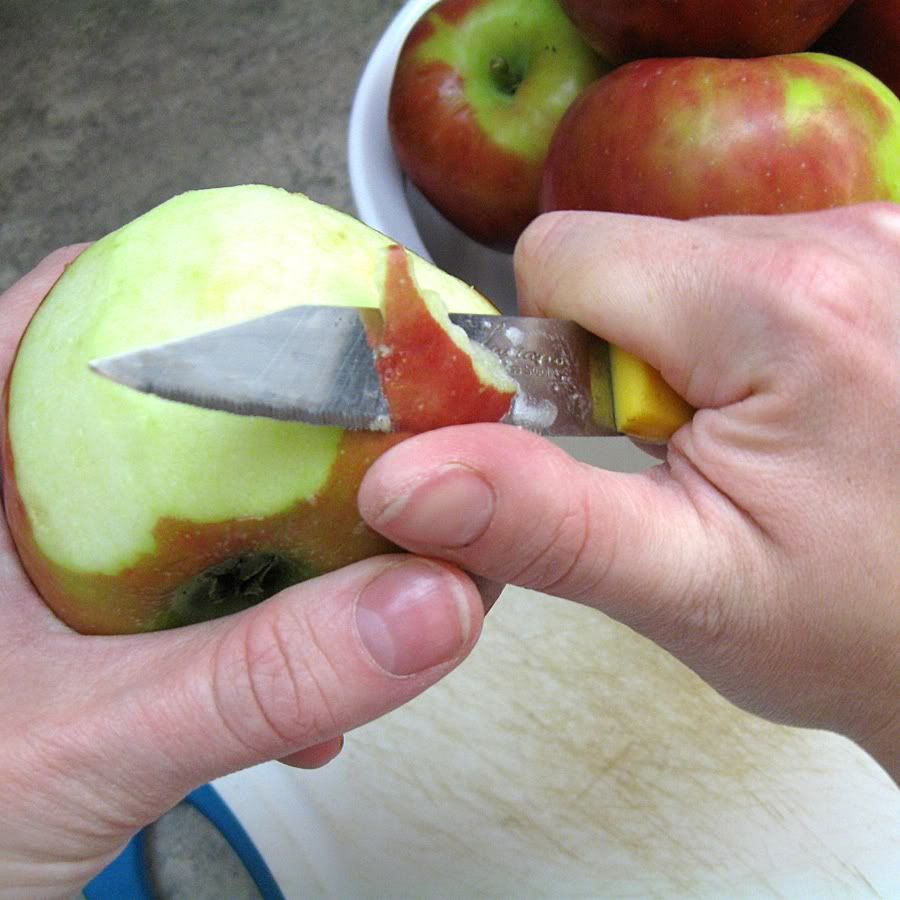 Cut into thin slices.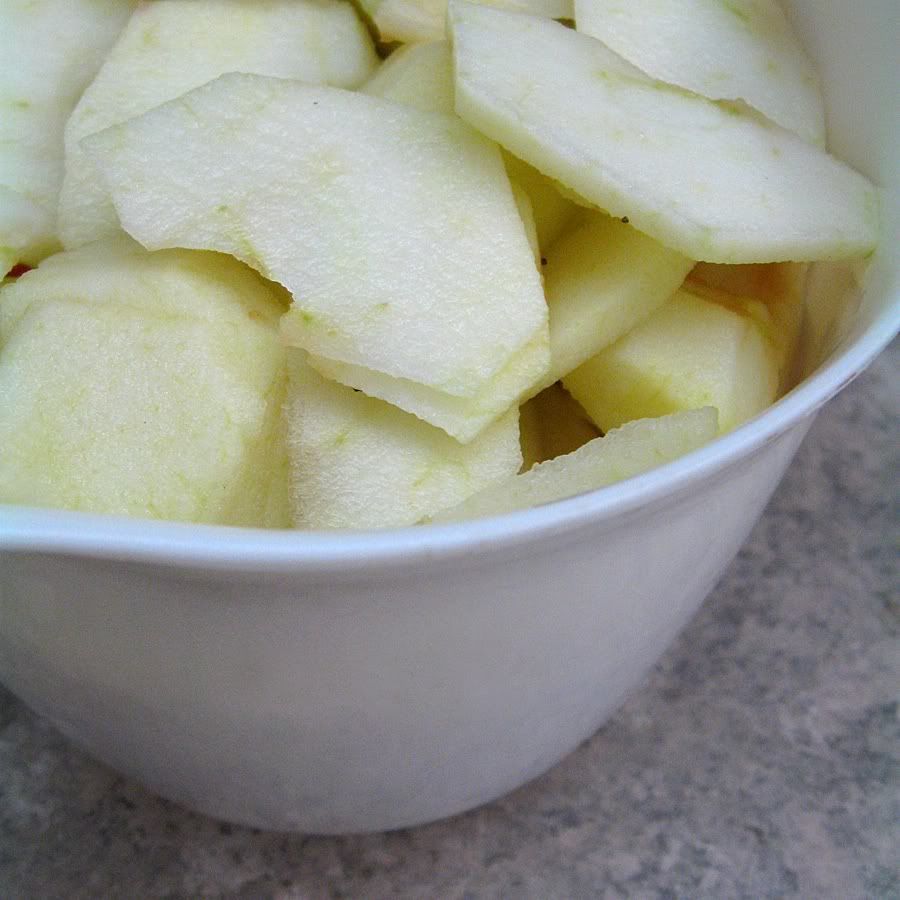 Squeeze lemon juice over the apples.
Squeeze it real good.
In a separate bowl, add nutmeg and cinnamon to brown sugars.
I've seen a few types of fair trade and/or organic demerara sugar in store lately, and although it isn't local I still suggest you try it out in lieu of brown sugar. It's also pretty good ina hot beverage. In case you're not familiar with it, demerara sugar is a type of non-refined sugar with a molasses-like flavour. Google it. However, if you just need a white sugar, Just Us! is the way to go – they produce organic sugar that comes straight from a group of small co-ops in Paraquay.
Mix 'em together, then pour the mixture onto the apples. Stir until coated.
Pour sugar'n'spiced apples into pan.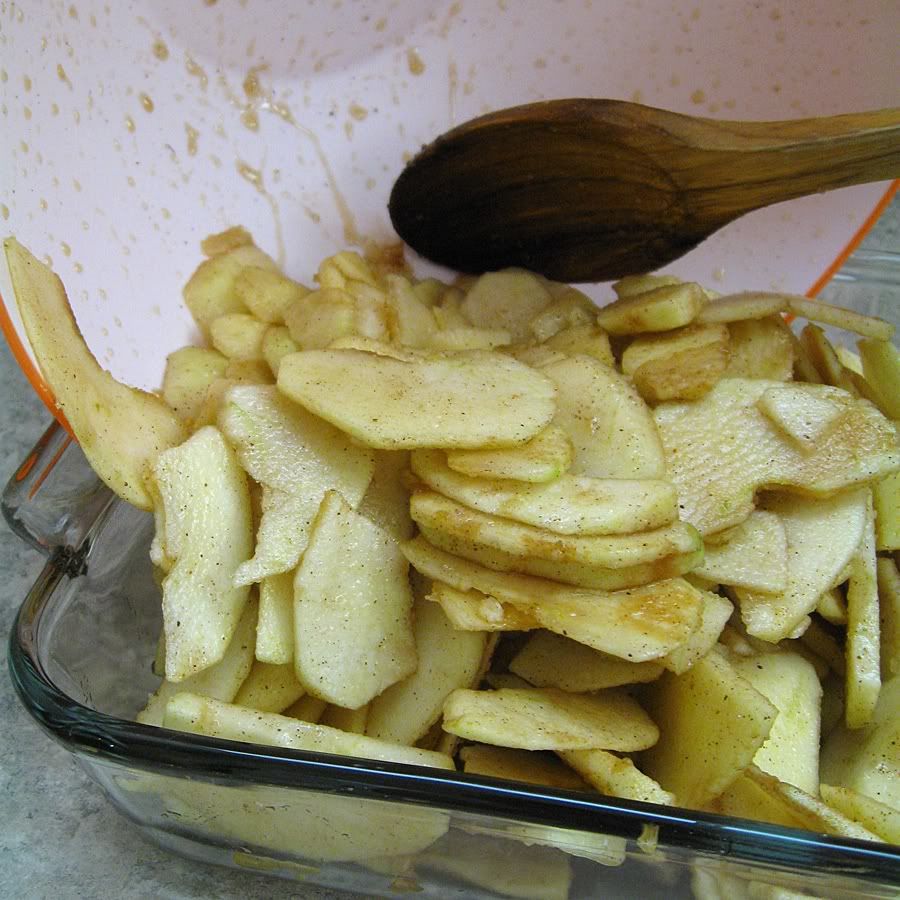 I felt like mine weren't sugar'n'spiced enough, so I added an extra ¼ C of brown sugar and tsp of cinnamon, and just sprinkled it all over the top.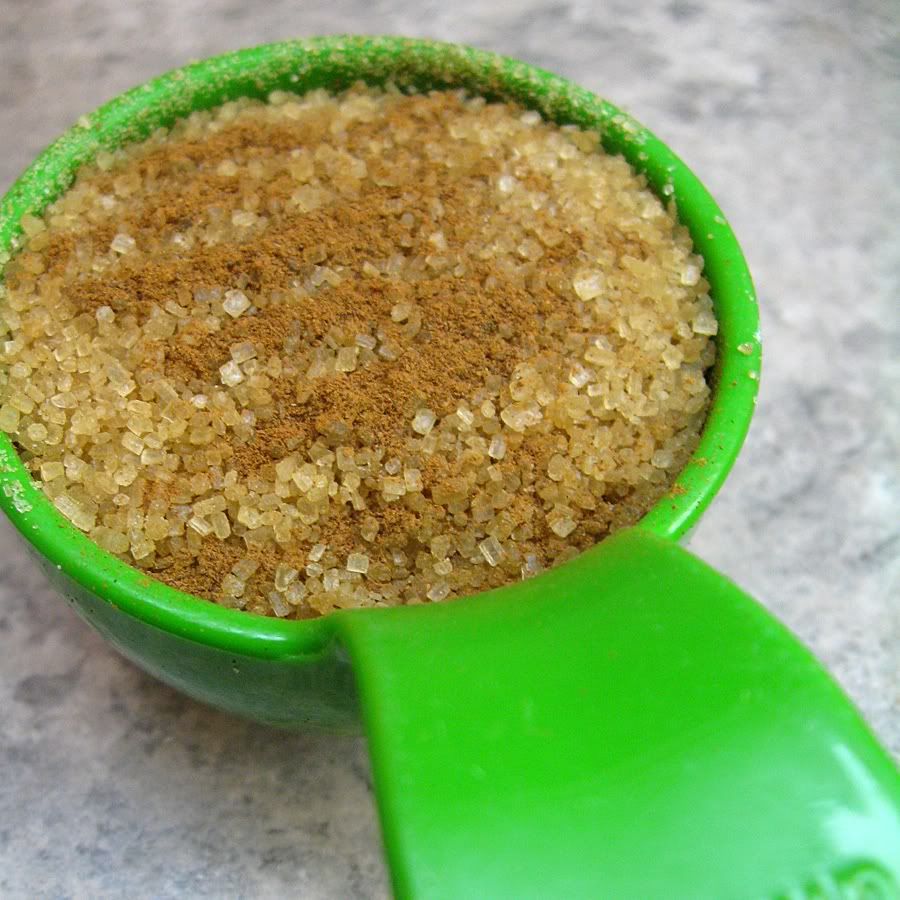 I highly recommend it.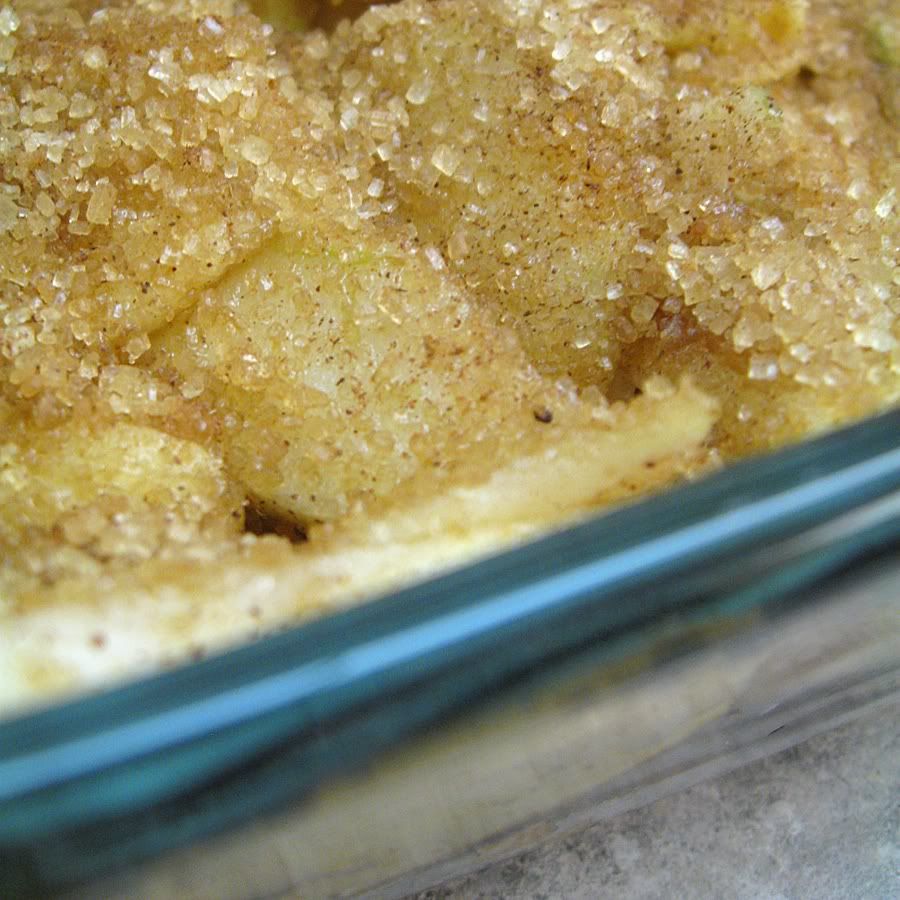 In another bowl, mix rolled oats, flax flour, and cinnamon.
I've been looking for a local flour to use in my recipes. and recently was tipped off to a great local rolled oat option who also make a variety of flours: Speerville Flour Mill in New Brunswick! Thank you Made with Local for the great tip! As it turns out, I've been using Speerville's rye flour for the last couple years in my brown bread and I never realized they were based in New Brunswick. Next time I bake an apple crisp, I'm picking up their oats. You should too. You can go pick some up now if you'd like, this recipe will still be here when you get back.
Melt butter in yet another bowl in the microwave.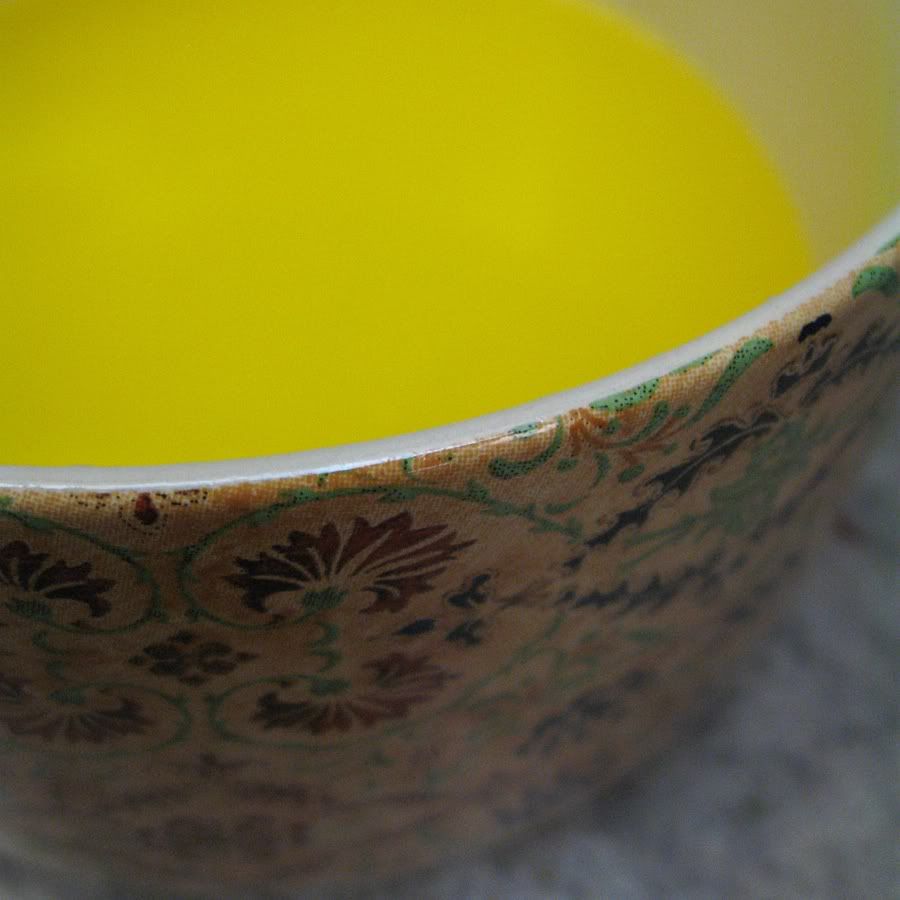 Pour butter into topping mixture and still until you have a sort of damp crumbly looking mess. In this case, mess is code for delicious-buttery-mixture-you-really-shouldn't-eat-but-once-you-try-it-you-might-not-be-able-to-stop.
Don't say I didn't warn you. Sprinkle it on top of the pan full of apples.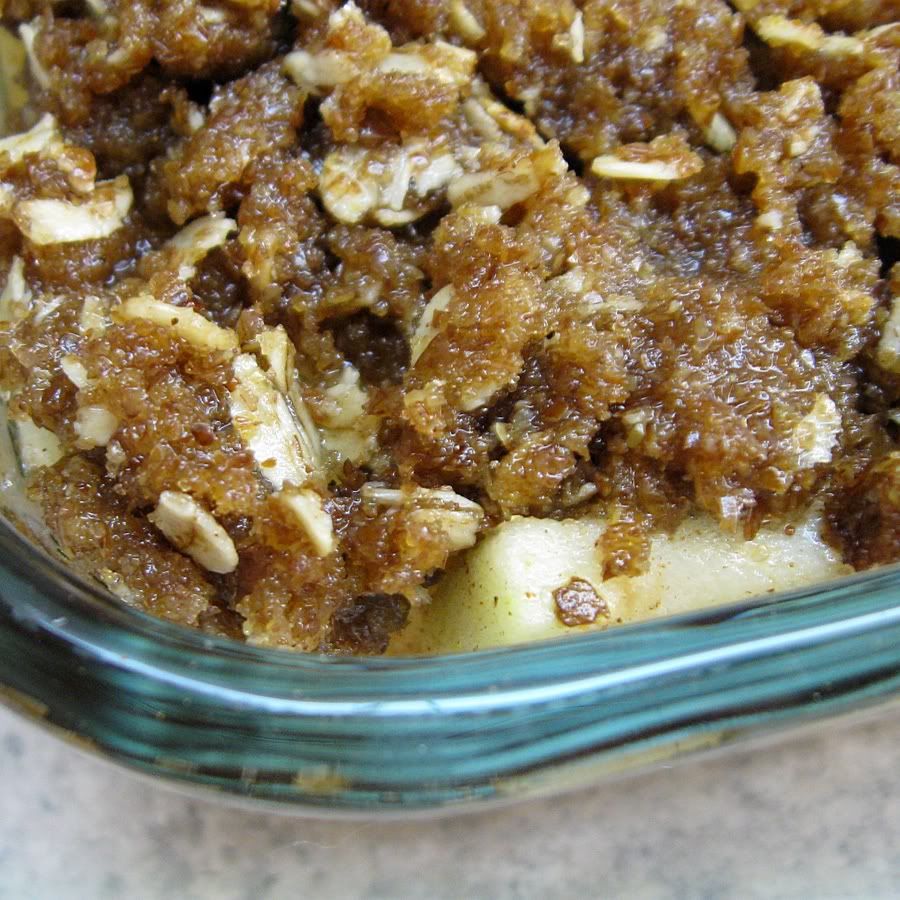 And that's really all you have to do. It's time to pop it in the oven!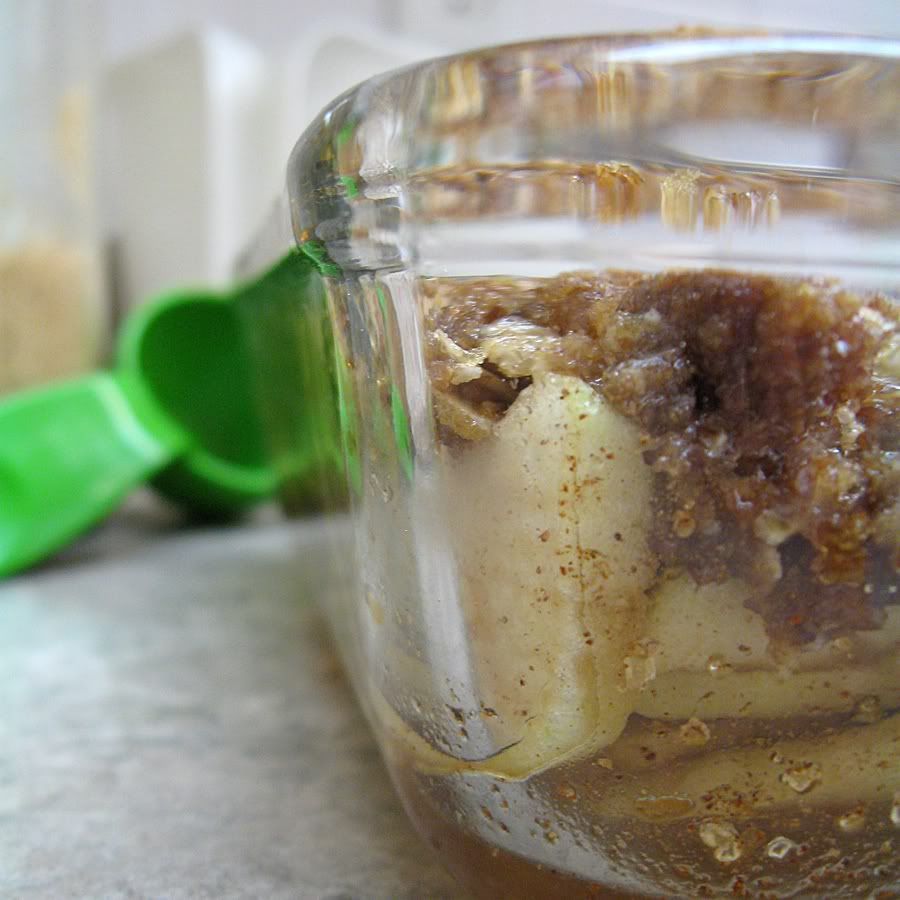 Bake for approximately 30-45 minutes. When it's done, the apples will be bubbling beneath a crisp layer of topping.
I guess that's why they call it apple crisp. Brilliant.
Transfer pan to a wire rack to cool. Once cool enough, eat it. Or give it to a friend to enjoy. I'm pretty sure that Jacquie and Matt would gladly accept another one, if you're willing to share with the newlyweds.