Let me be very clear: whole wheat is my nemesis.
Now, I have nothing against whole wheat made by other people. In fact, I prefer it because it's so much healthier. But when it comes to my own baking, it leaves me completely stumped because it's so dense. I just cannot, CANNOT make it work, even when making specifically whole wheat recipes. Bread becomes a brick. Cookies become hockey pucks. Pancakes become frisbees.
Until the other day.
I have a grocery list. I wrote on that list: 'flour'. I brought the list with me to the store. I saw the tag – flour was on sale! YES! I brought said flour home, and it sat on the shelf until I went to make these delicious Pretzel Rolls from Fabulessly Frugal, a recipe I've made several times before.
Opened the package.
Dipped in my measuring cup.
Poured it in the bowl.
It wasn't until that moment that I noticed one important thing. WHOLE. WHEAT FLOUR.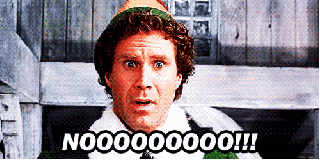 I took a deep breath, and decided today was the day. Today was the day I was continuing my kitchen crusade against the things that intimidate me, and gosh darn it all, I was going to make this work! After some quick googling for recipe adjustments, I charged into the breach. I went to the dark side, and man oh man, I do NOT regret it.
It was a miracle! These pretzel rolls came out chewy but not dense, and remarkably pretzel-y! Victory is MINE! And of course, I have to share with you!
The first thing we need to do is get our yeast hopping (ha.ha.), so mix that and some brown sugar in a bowl. Add the oil and 1 cup of the water.

Let it sit for a couple minutes to let the yeast do its thing. It should be frothy and bubbly, if it's not, then you'll need new yeast.

Now add the flour and salt and mix with a fork or dough hook on your mixer. The dough should not be sticky to handle when it's done. If it is, add just a little more flour.

Place it on a floured surface and knead it for 3-4 minutes. You should be able to feel the elasticity of the dough change a bit as you go.
Divide the dough in 12 balls and place them on a foil covered sheet to rise for about 20-30 minutes.
Measure about 6 cups of water to a large pot, stirring in the baking soda. Bring it to a boil. This is what's going to give your pretzel rolls that gorgeous 'pretzel' sheen and texture on the outside, while the inside is soft and light.
Place the rolls in the water for about 1 minute on each side, then set them aside to drain.
Pat them dry if you have too, you want them to be dry, TRUST ME. I have screwed up this recipe a few times in the beginning and you do not want soggy rolls. Gross.

Place them on a cookie sheet, and brush them with an egg white or butter wash.

Sprinkle with some kosher or sea salt because let's be honest, what are pretzels without the salt?

Slash them on the top so they have a place to go as they bake.

Bake in the oven at 375° for 12-15 minutes, until the tops and bottoms are golden.
These are incredible. Fluffy on the inside, chewy on the outside, the perfect pretzel roll.

They're amazing as sides for soups, or even made into sandwiches (YUM)


Whole Wheat Pretzel Rolls
Hearty whole wheat pretzel rolls - perfect with soup!
Ingredients
1

cup

warm water

3

tbsp

brown sugar

1

tsp

salt

¼

cup

oil

(canola works well)

2 ¼

cups

whole wheat flour

(or 3 cups bread flour for the non-whole wheat alternative)

1

tbsp

yeast

(OR 2 packages will do the trick)

6

cups

water

3

tbsp

baking soda

dash kosher or sea salt for each roll

egg white or butter wash
Instructions
Mix brown sugar and yeast in a bowl, add oil and 1 cup warm water. Let it sit for a couple minutes, until the yeast becomes frothy.

Add salt and flour to the yeast mixture and mix. The dough should NOT be sticky. If it is, add a little more flour.

Knead the dough for 3-4 minutes. You should feel it become more elastic.

Divide the dough into 12 balls, and let rise on a foil covered sheet for 20-30 minutes.

Bring 6 cups of water and the baking soda to a simmer in a large pot.

Preheat the oven to 375°.

Place rolls in the water, 1 minute on each side.

Drain and pat dry, and place on a cookie sheet. (Be careful! They will be HOT!)

Brush rolls with egg white or butter wash, and sprinkle with kosher or sea salt.

Slash on the top.

Bake for 12-15 minutes, let cool for at least 5 minutes.

Serve with soup or as a sandwich. Enjoy!