It's here folks: my first "Everything Nice" post… and although I could also easily categorize this as a "Better Late Than Never" post, let's focus on this new fancy section of the 'ole blog before we get started.
I'm notoriously irritating to spend time with in public because I always want to take pictures of everything, so I've decided to put that to use. "Sugar & Spice" is where you'll find all my usual baking and recipe antics, and "Everything Nice" is where you'll find… well, everything local and awesome.
As I branch out on this new blogging adventure, be kind. Hopefully as I share all my local loves with you, you'll find a new favourite, or we can internet-bond over existing favourites, or you can give me some suggestions on hidden gems in the area to check out. I'm always up for a road trip, so let me know if there's anywhere I simply must check out.
And now on with the show!
And by show, I mean sausages and beer.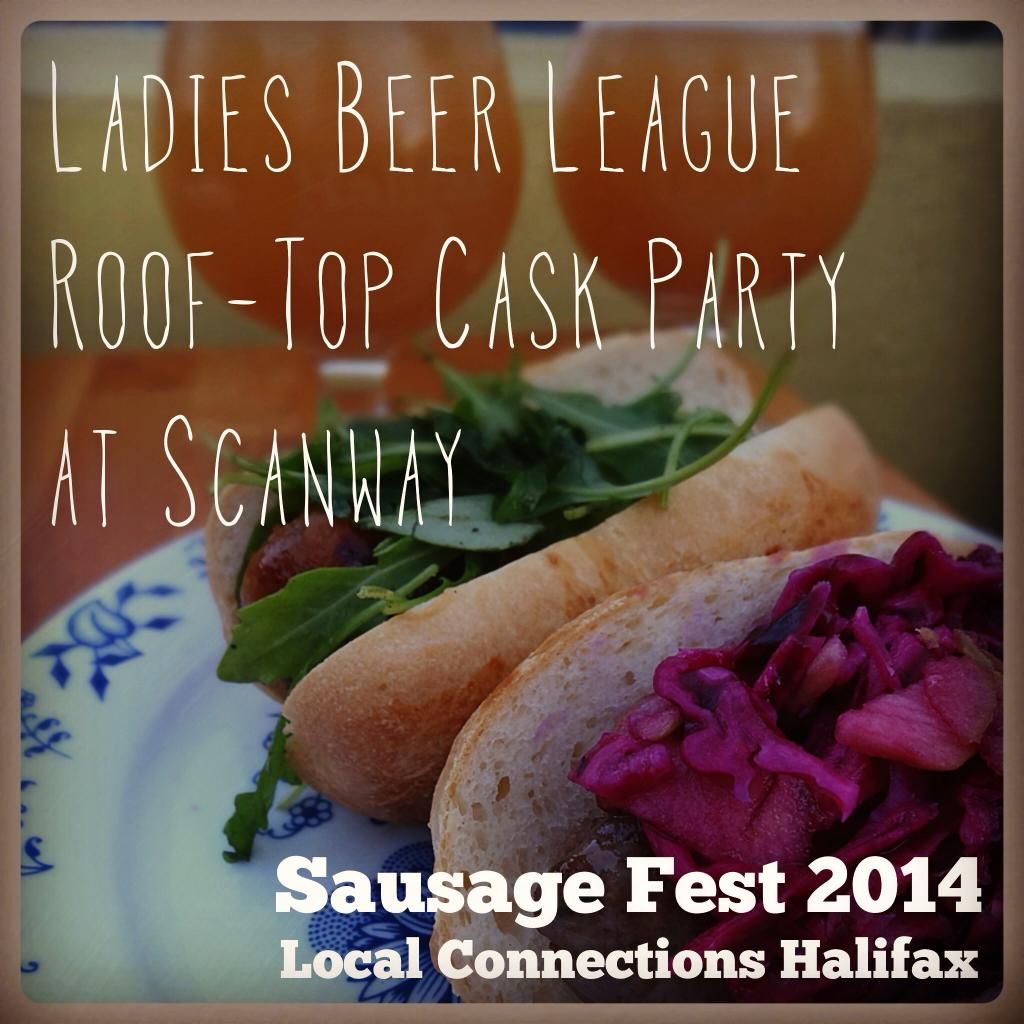 I'm fairly new to liking beer – some friends still find it mind blowing to see me throw back a pint – but I've always liked sausage
so I was pretty delighted when my pal Alex from Local Connections Halifax Magazine invited me to come check out the Ladies Beer League Roof Top Cask Party at Scanway.
This event sold out super quick, so I was extra delighted to be able to make the trip up to check it out. And even more delighted that my sister was home from BC and was able to come with me.
I'm kind of hesitant to refer to this as a Sausage Selfie. But, it's just so darn accurate… ok, mind out of the gutter now people.
The event was part of Local Connections Halifax's Second Annual Sausage Fest – 10 days of special sausage focused events and specials at some of the best spots in Halifax and the Valley. Take my word for it, next year you're going to want to take in much of this as humanly possible. Just look at this year's Official Guide!
If you didn't know, Scanway recently opened up a new little shop at 1567 Grafton St. and you had best be going to check it out. They make an array of delicious treats, and also have a super sweet roof top patio so I was pretty pumped to be there.
Exhibit A: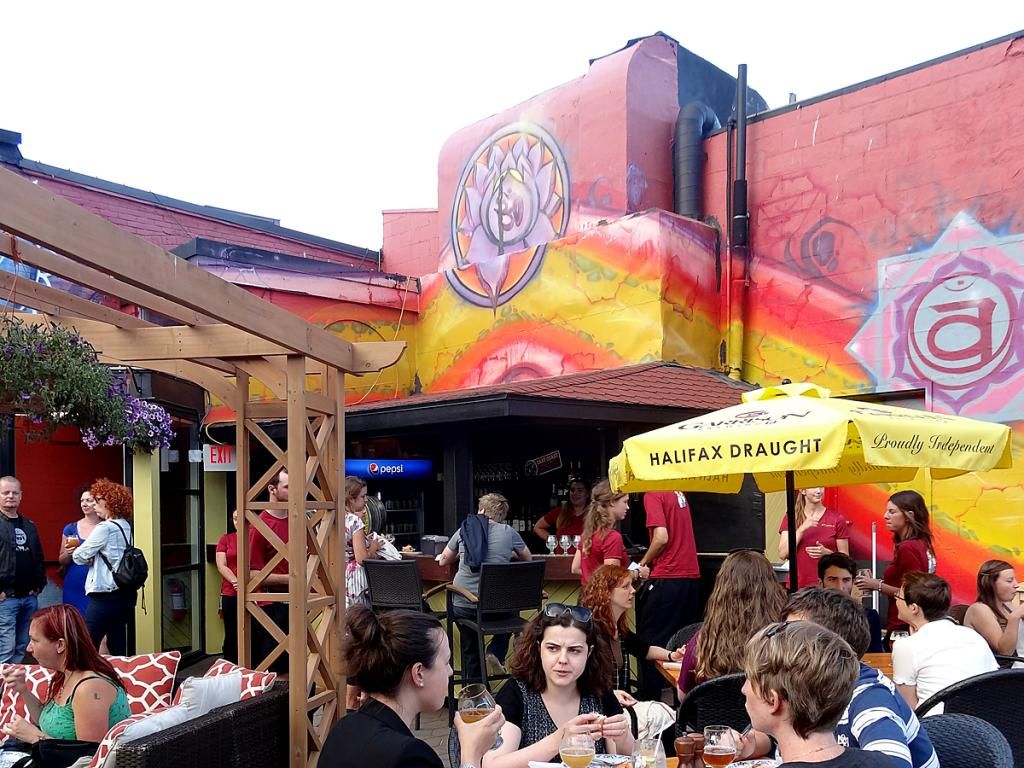 Lovely.
Exhibit B: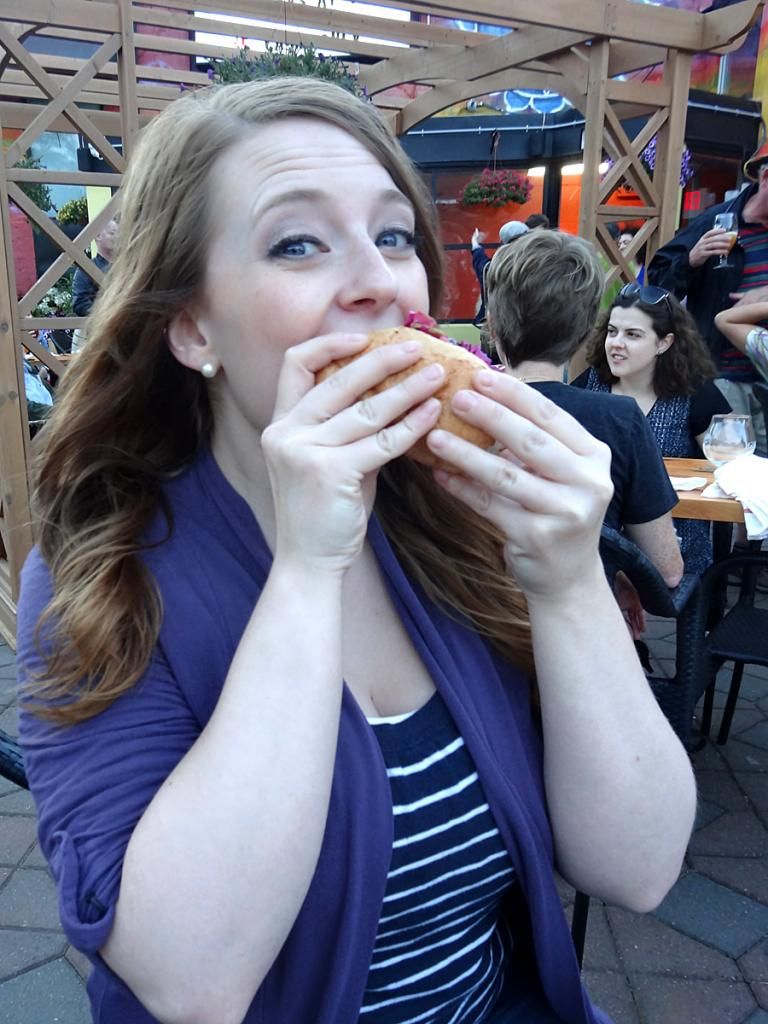 That my friends is what sheer delight looks like. You will never see me happier than when I'm shoveling delicious food into my face. And by that I mean, eating very reasonable portions like the delicate, dainty angel that I am.
The Ladies Beer League held the first event on Scanway's new rooftop patio and featured casks from three of great local breweries: Ginger Hunky Dory from Boxing Rock – which I sadly did not get to try – Pilsner from Propeller – always a solid choice – and Honey Lavender Ale from Garrison – which I am really hoping they won't sell out of this week so I can pick up a few bottles as I stuff my sweet little face with as many City Harvest deals as possible this weekend.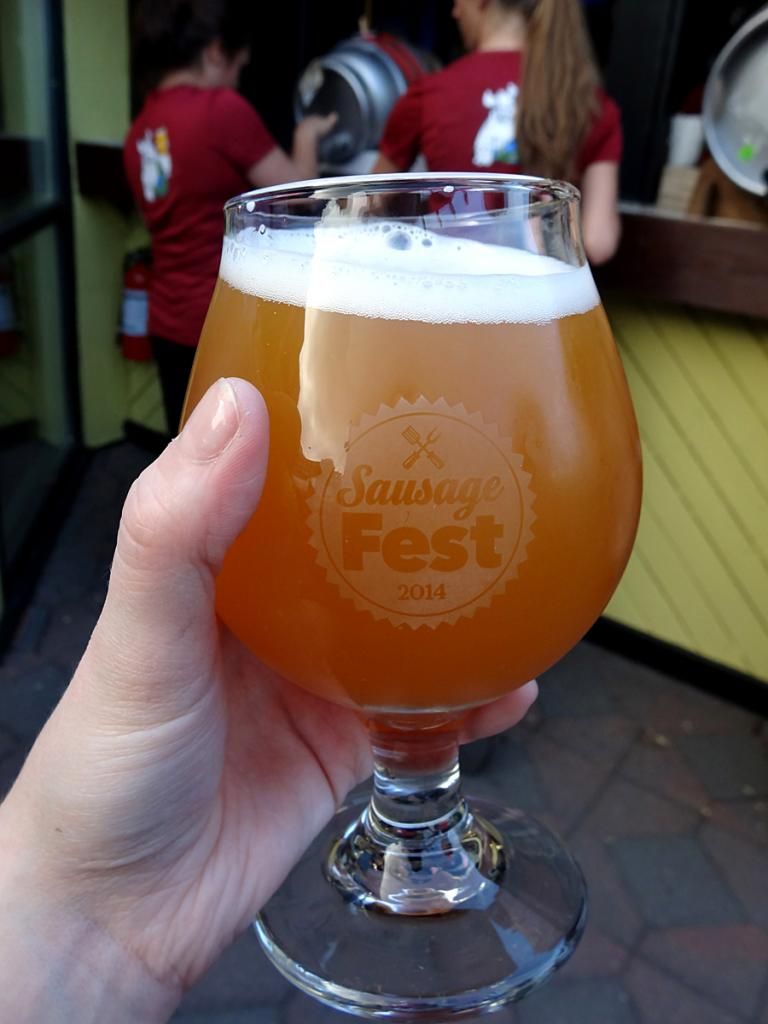 Oh Honey (Lavender Ale), I hope I'll see you again soon.
The menu for the evening included two types of sausage: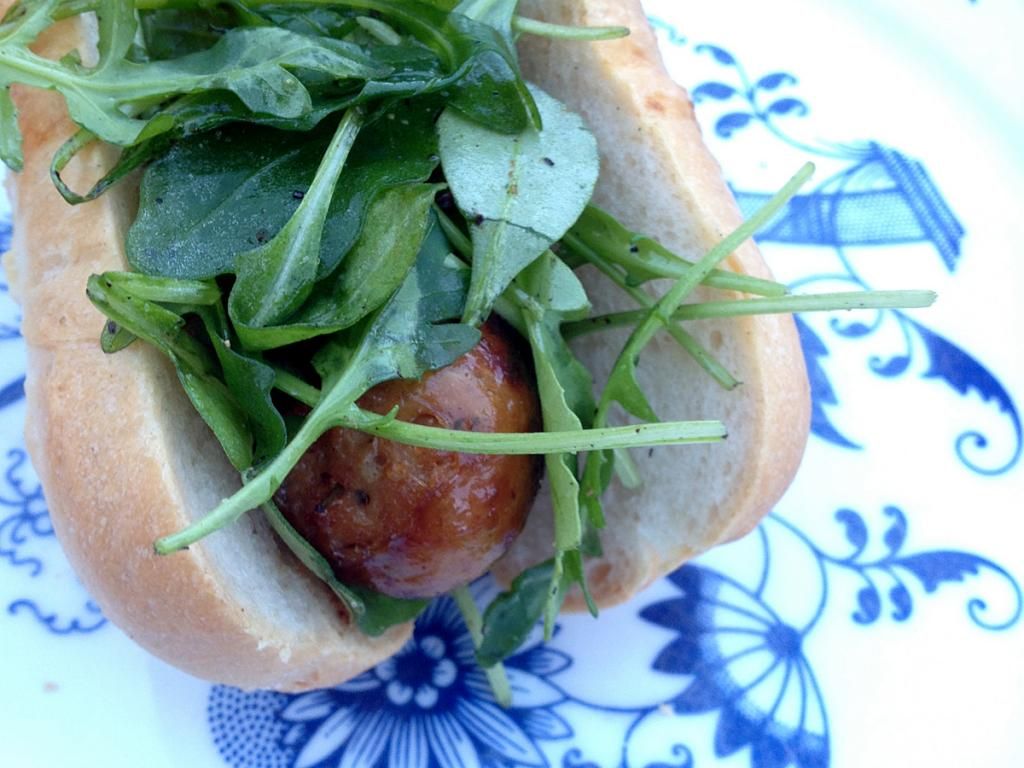 Thai
and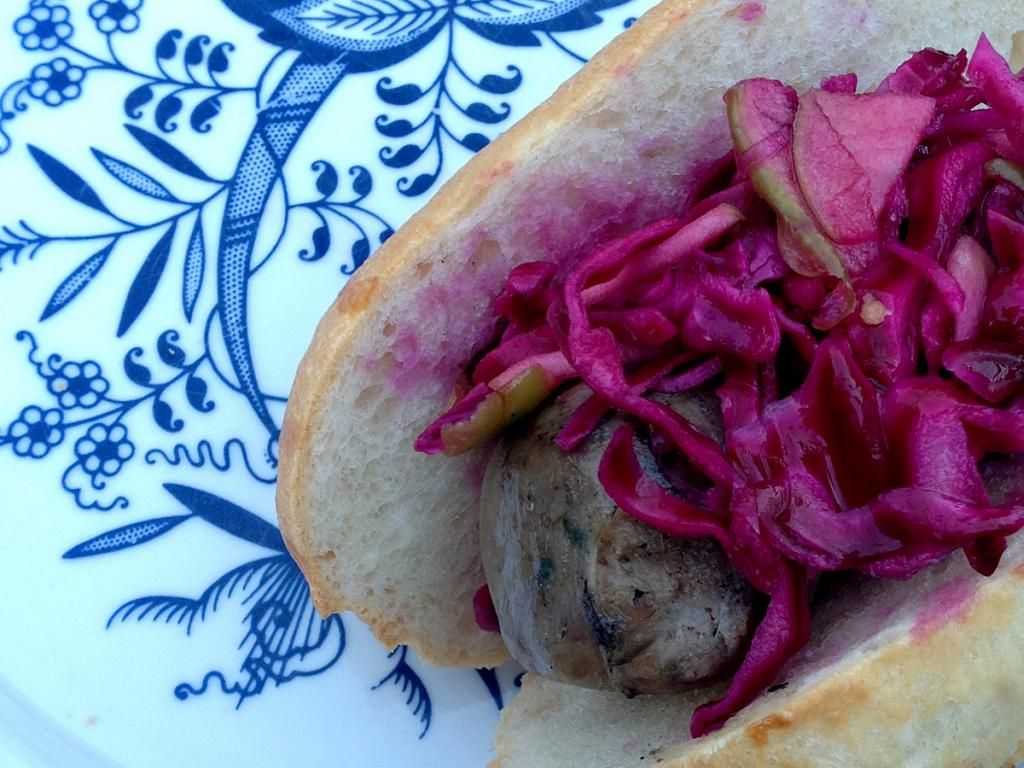 Lamb.
For the record, they were both delicious. Not that there was any doubt.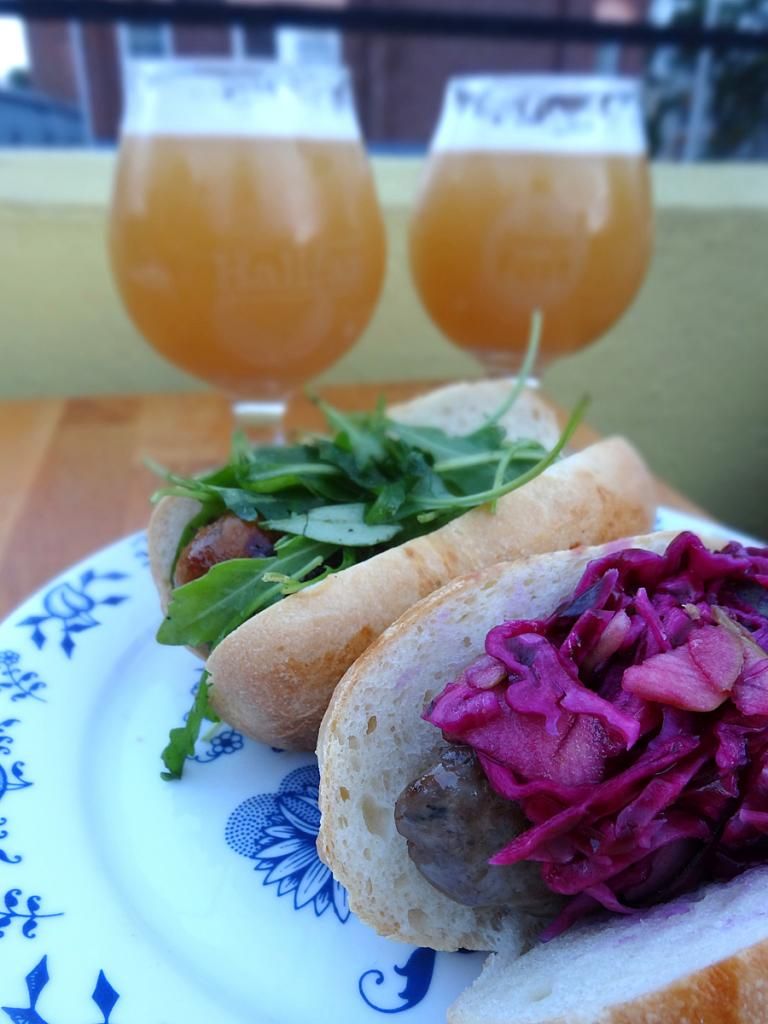 Sausages & Beer – better together.
This was such a fun and delicious event. I got to chat with my former math professor from my undergrad days –Hi Tara, if you're reading this! – and my sister and I met lots of new people, including a few people I recognized from the 'ole Tweeter and couldn't resist introducing myself to in real life, and our incredibly lovely table-mates whose names escape me.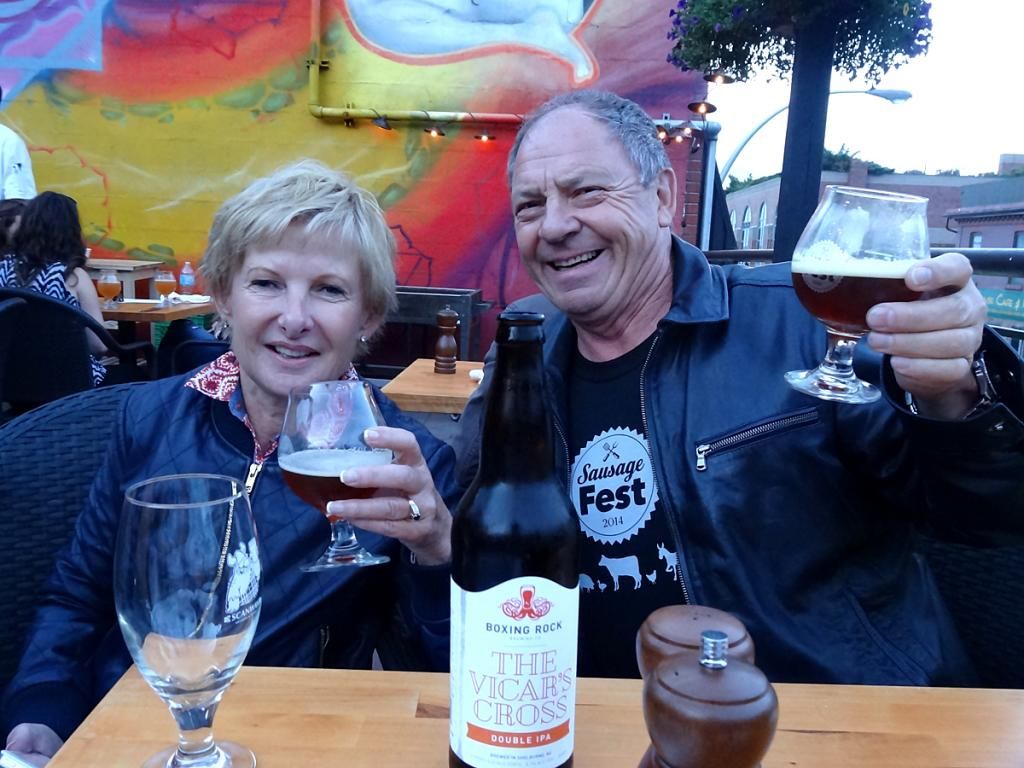 Alex, help a girl out. Unless they would rather remain mysterious and nameless. That's cool too.
I must admit I feel kind of guilty posting about this event now, and telling you how awesome it was since it happened in the past, and you can't enjoy it now… but you CAN still enjoy upcoming Ladies Beer League events just make sure to like them on Facebook and follow them on Twitter so you don't miss any updates, and by picking up tickets to Local Connection's Craft Beer and Local Food Celebration in January. I mean seriously, with those super hot babes modelling in the event cover photo how could you NOT want to get tickets immediately?! Word to the wise though, this event will sell out super early so head over to Eventbrite ASAP and get yours so we can have a beer together!
Thanks for reading my very-first-everything-nice-post! If you want to keep in touch with any of the local spots mentioned above check them out online here:
Halifax Local Connections
Check out their website
Like them on Facebook
Follow them on Twitter
Ladies Beer League
Check out their website
Like them on Facebook
Follow them on Twitter
Scanway
Check out their website
Like them on Facebook
Follow them on Twitter
Boxing Rock Brewery
Check out their website
Like them on Facebook
Follow them on Twitter
Propeller Brewing
Check out their website
Like them on Facebook
Follow them on Twitter
Garrison Brewing
Check out their website
Like them on Facebook
Follow them on Twitter