In case you didn't know, Crosby's Molasses is putting on a sweet little contest for Canadian Food Bloggers. The Crosby's Sweet Dreams Cookies contest is the search for the "molasses cookie of their dreams" to be offered up as a "Pillow Treat" at the 2014 Food Bloggers of Canada conference. Entries are judged not only on the recipe, but also on the photo, the story, and the name of the cookie.
If you know me at all you know how much I love contests… and baking… and trying to come up with food puns – maybe not as much as Suzanne does though – so this is essentially my dream excuse to come up with a delicious molasses cookie, and a punny name to go with it.
My first thought was that I wanted an extra spicy-gingery-cookie. That's right folks, this ginger loves ginger. My mother in law is known for her ginger-molasses cookies, so she kindly lent me her recipe which I adjusted ever so slightly – butter instead of shortening, more spices, and then even more spices, and a cinnamon sugar to roll the dough in. Yes.
My next thought was that I wanted to make a sandwich cookie. Here's the deal: sandwich cookies are the best because they give you the perfect excuse to eat two cookies at once without the added shame normally associated with double fisting cookies. Let's be clear though, this shame has NEVER stopped me from double fisting cookies, but I feel like this is a more socially acceptable way to consume the most cookies possible as quickly as possible. Ex: if you double fist sandwich cookies, you are technically eating FOUR COOKIES AT ONCE aka living the dream. Victory is ours my friend!
Now the question was what to sandwich in between these cookies? I wanted to make something a little different, so I started racking my brain trying to come up with complimentary flavours for molasses and ginger. After several unproductive Google searches I closed the ol'laptop and took a look around the kitchen. Alright Maureen, what do you already have in the house that might be a fun flavour to pair with an extra gingery molasses cookie… and there it was: a mango.
I've recently started adding fresh mango to my morning smoothie so there is pretty much always one in the house. For me this is a pretty big change since I used to be a serious mango hater. I never got what all the fuss was about until I tried an Ataulfo mango. More flavour, less gritty fibers… all right, I'm picking up what you're putting down, mango lovers. This was the start to my love affair with mangos, but the real conversion happened when I was in Cuba and I ate super-fresh-in-season-mangos. OH. MAH. GAWD.
Now I'm all about the mango. I want to put it on everything. All the foods + all the mangos = all the yes.
So, with mango on my mind I headed back to Google and lo and behold there are tons of recipes for gingerbread cupcakes with mango buttercream icing online. SOLD. I figured if this flavour combo can work as a cupcake, I bet it will work as a sandwich cookie. I was right.
With the recipe inspiration ready, all I had to do was come up with a name. I waited until the next day to ask Suzanne for some help, since this is her forte. Within minutes we had the perfect name. It went a little something like this…
S: Hhmm… well the first thing I think of is ginger snaps. Something with snaps. Snaps. Snap. Snaps…
M: Snap… snap… too bad it couldn't be something with Oh, Snap!
S: Yeah! That would work…
M: …mangOH, SNAP!
And that my friends, is how history is made.
Now, without further adieu, I bring you: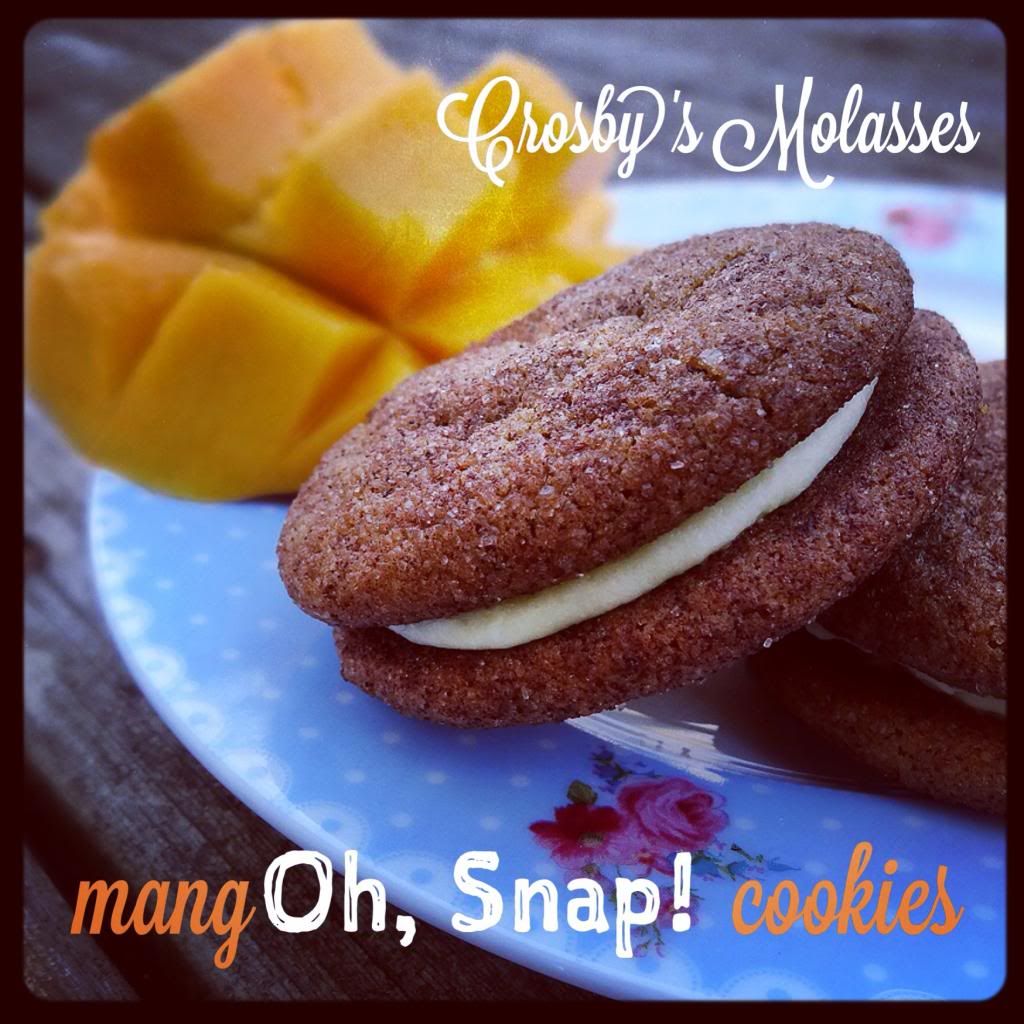 Crosby's Molasses mangOH, SNAP! cookies
Yields 2 dozen sandwich cookies
For the cookies
1 C Scotsburn butter
1 C Just Us! Fairtrade Organic cane sugar
1 Overmars Farm egg
1 C Crosby's Extra Fancy Molasses
2 tsp cinnamon
1 ½ tsp ginger
½ tsp nutmeg
¼ tsp cloves
3 ½ C Speerville Flour Mill Organic Unbleached white flour
2 tsp baking soda
1 tsp salt
Cinnamon sugar
For the filling
½ C Scotsburn butter
¼ C Scotsburn whipping cream
Mango puree to taste (I used half a mango aka approx. 5 Tbsp)
3-5 C icing sugar
First, Preheat your oven to 325 degrees and line two cookie sheets with parchment paper.
We'll get started with two regulars on the blog Scotsburn Butter and Just Us! Fairtrade Organic Cane Sugar.
Interesting facts:
• The sugar is produced by three cooperatives in rural Paraguay, and is imported/packaged/ sold by Just Us! Coffee Roasters Cooperative in Grand Pre, NS. If you haven't visited them, add it to your to do list. (Source: Just Us! Coffee Roasters Cooperative)
• The milk produced on my brother-in-law's farm is used by Scotsburn. This means that some of the milk from his cows might get used to make this butter. And that means I may have petted some of the cow's who helped to produce this butter. How cool is that?! (Source: Me. I'm reliable, I promise.)
So… back to baking. Add the butter and sugar together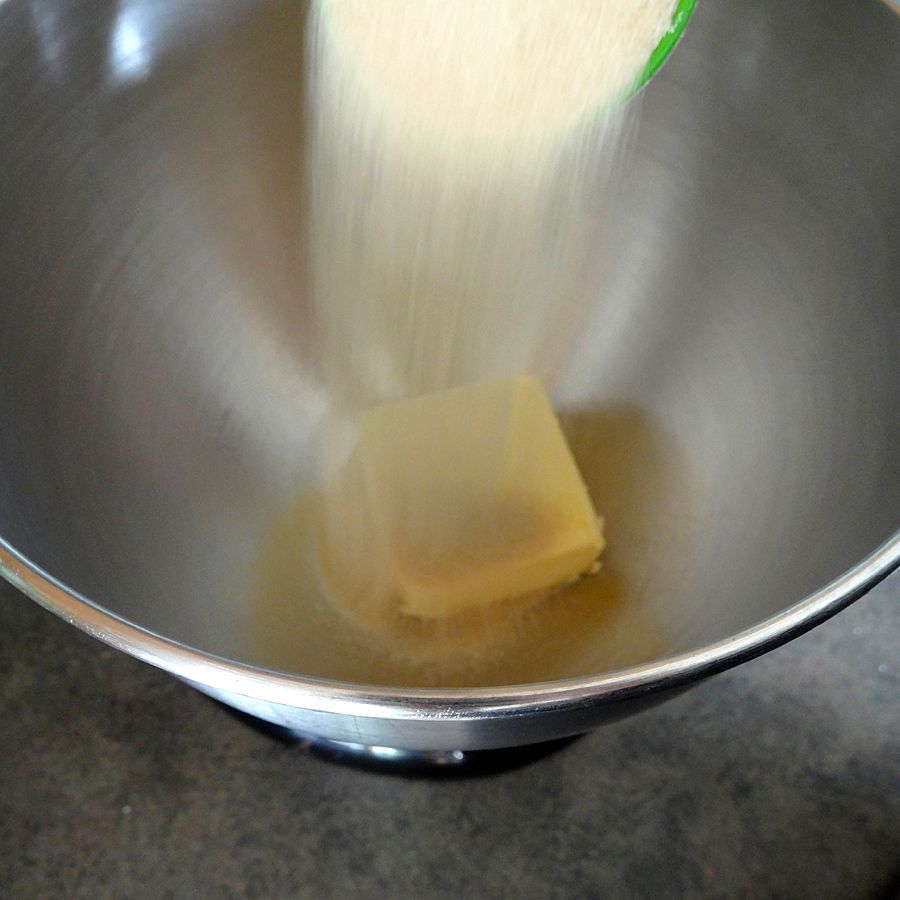 and then cream it together. Once it's all beautifully blended, add one farm fresh egg.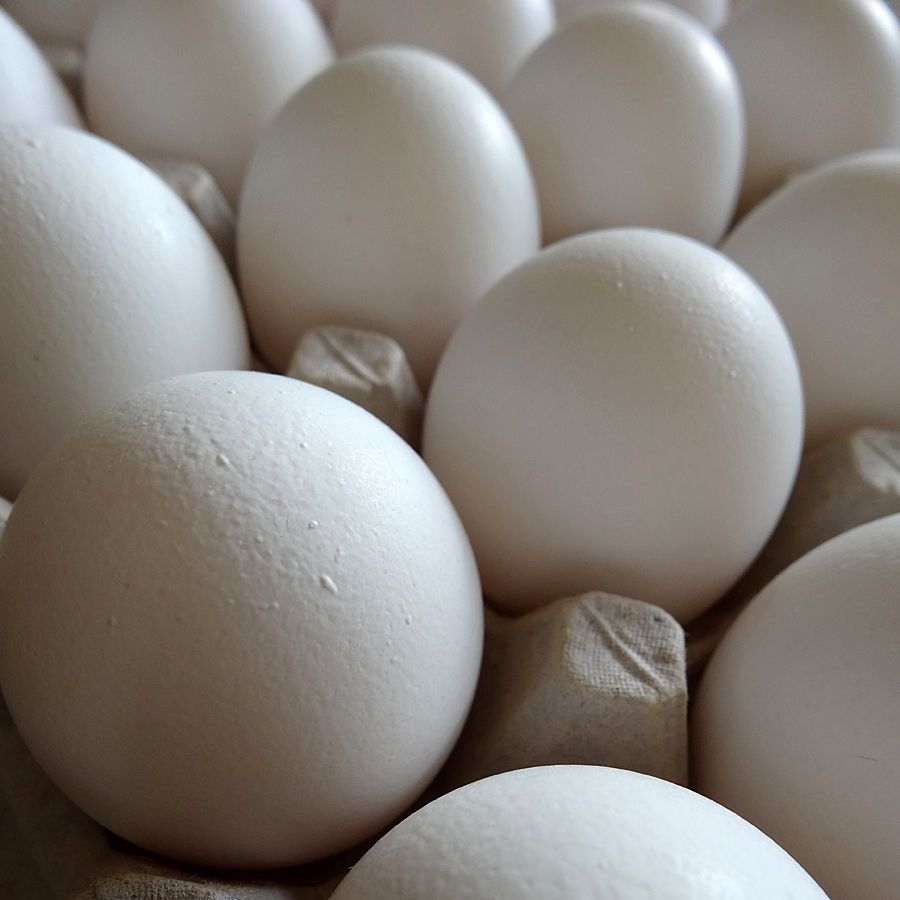 Another interesting fact:
• It is really easy to get lovely locally produced eggs in Nova Scotia. I have it the easiest, since I'm within walking distance of an egg farm, but for the rest of you who aren't neighbours with the chickens laying your eggs, just head down to your local Farmers' Market and pick up a dozen. Buying directly from the farmer = bonus. (Source: Farmers' Markets of Nova Scotia market list)
Once the egg has been beaten, it's molasses time.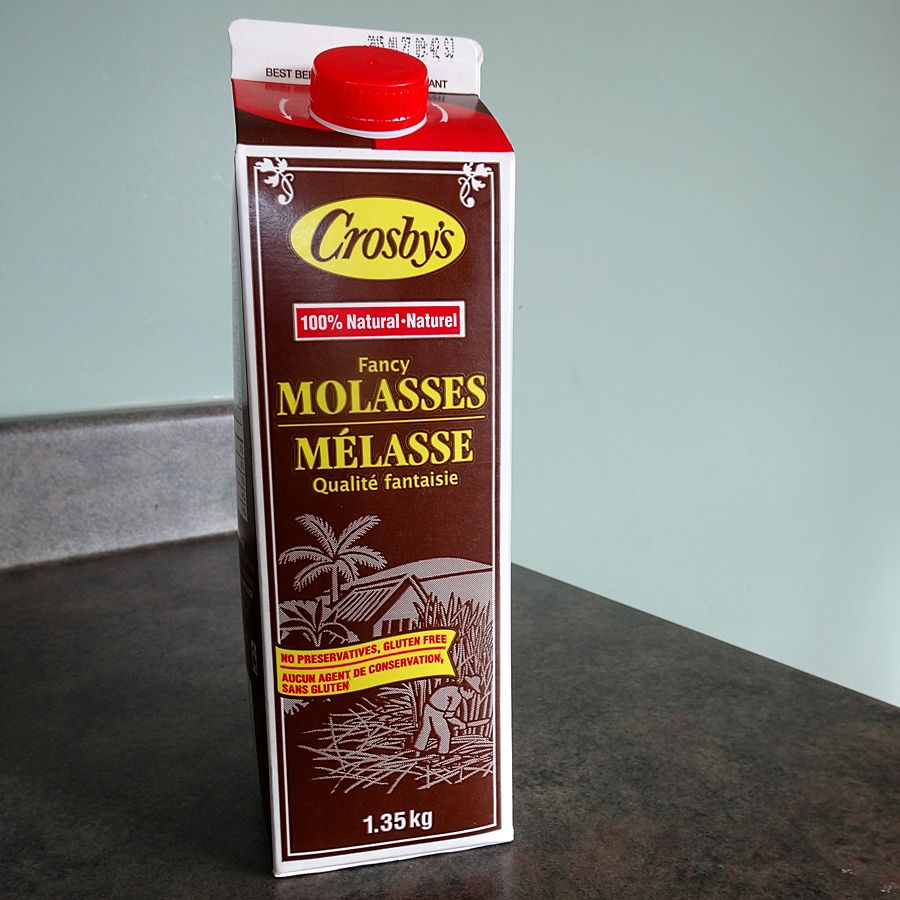 One more interesting fact:
• Crosby's Molasses started in Yarmouth, NS in 1879 as part of a grocery business and it's founder Lorenzo George Crosby's involvement in the import/export trade industry with the West Indies). Eventually it relocated to Saint John, NB, where it still operates today. It's also still an independently-owned family business that brings delicious molasses to people like you and I. That's pretty sweet if you ask me. (Source: Crosby's Molasses)
Measure out your molasses
and add it to the sugar and butter
Oooh.
Now blend.
Seriously, look at that colour.
Now it's time to get your dry ingredients ready. First, the spices.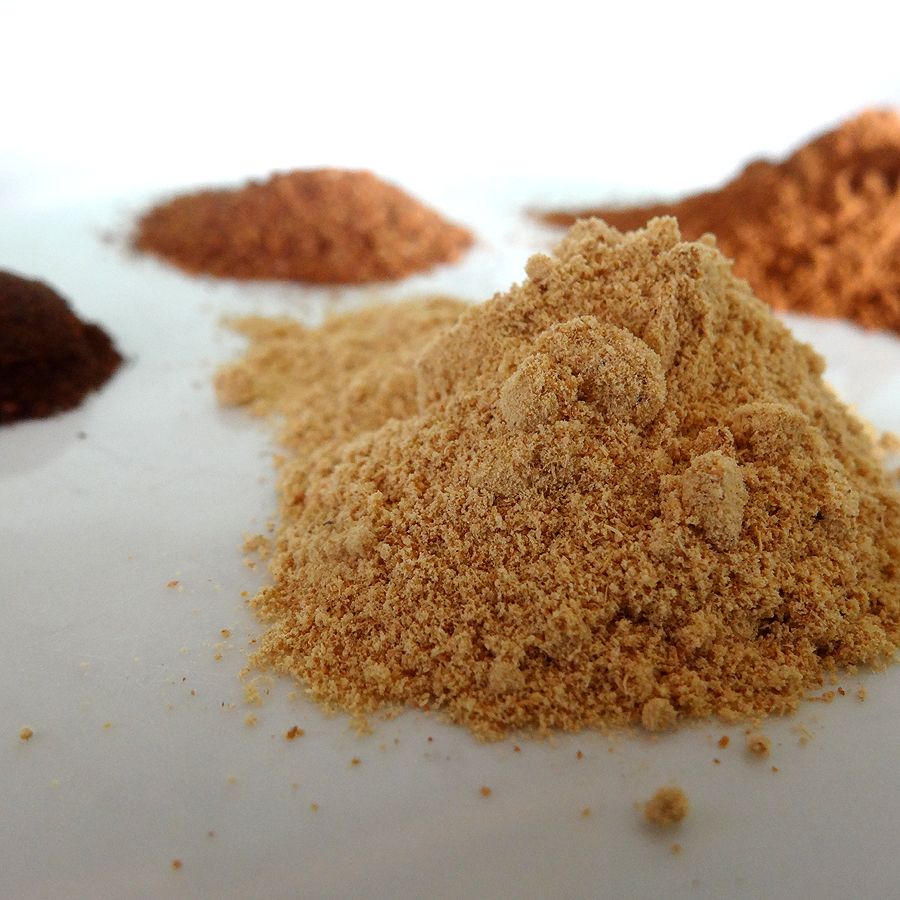 Like I said before, I wanted these extra spicy, so I added extra ginger, extra nutmeg, extra cinnamon and added cloves.
Then get your flour.
Last interesting fact:
• Speerville Flour Mill has been operating in New Brunswick since 1982 and one of their founding principles was to provide a market for grain and other products produced by Maritime farmers because… wait for it… less than 1% of this area's available cereals and flour products are actually grown and processed in this region Crazy, isn't it? (Source: Speerville Flour Mill)
Add your spices in with your super-cool-difficult-to-find-in-stores flour (seriously, I can't find it half the time. Thank goodness Pete's usually has it!), baking soda and salt, then slowly add them to the mix.
Then mix.
In a little bowl, prepare your cinnamon sugar. I used ½ C of sugar and 2 Tbsp of cinnamon.
Mix it until it's all blended together like so
Phew. I hope the cinnamon sugar recipe wasn't too complicated for you.

Now it's time for the manual labour. To make the cookies, spoon out a little bit of dough, roll it up in your hands into a ball, then dip/roll/cover it with cinnamon sugar.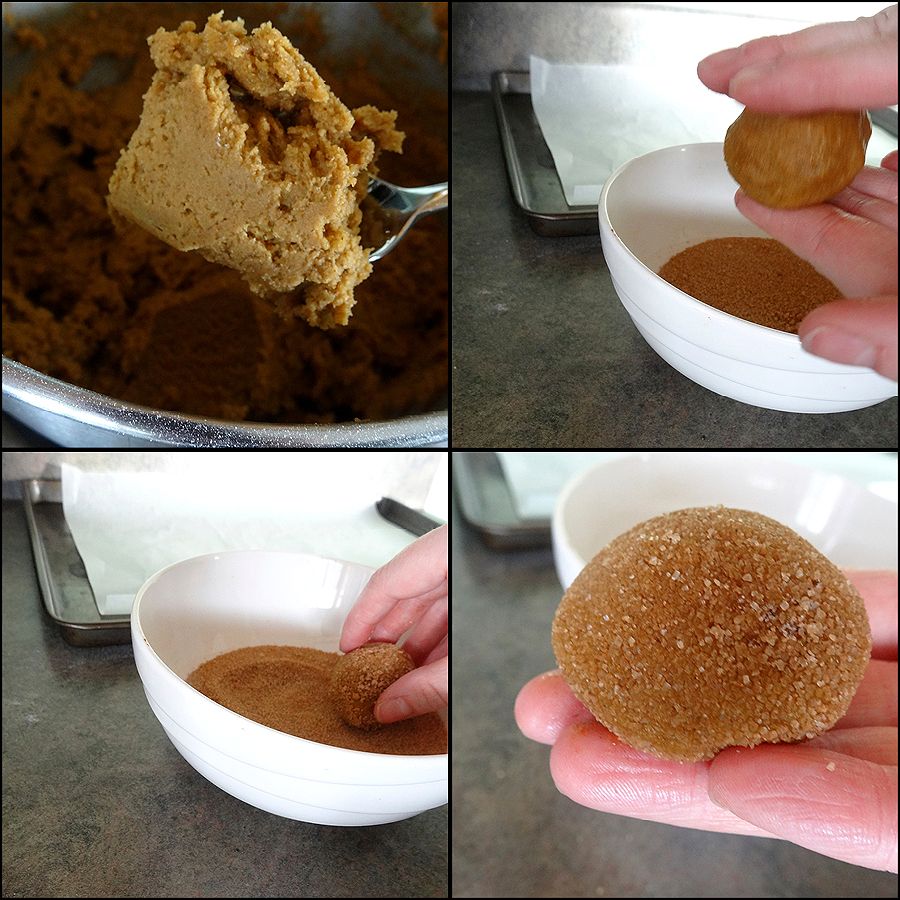 Voila!
Place that little sugary ball of dough on your lined cookie sheet, and repeat.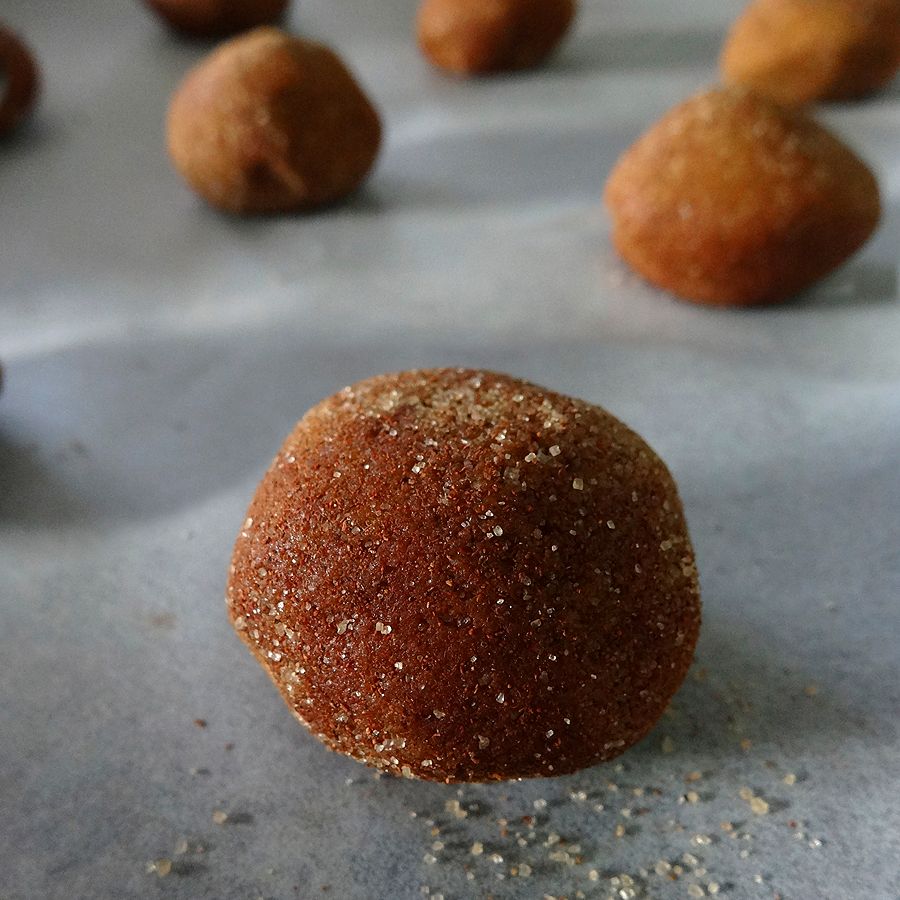 Make sure to space them out so they don't end up smooshing together when they bake.
You're going to want to let these bake for about 8-10 minutes depending on your oven. I recommend checking and rotating the pans every 4 minutes and then use your judgment to decide if they need to bake any longer.
When they are done, they will be rounded and sort of puffed up like this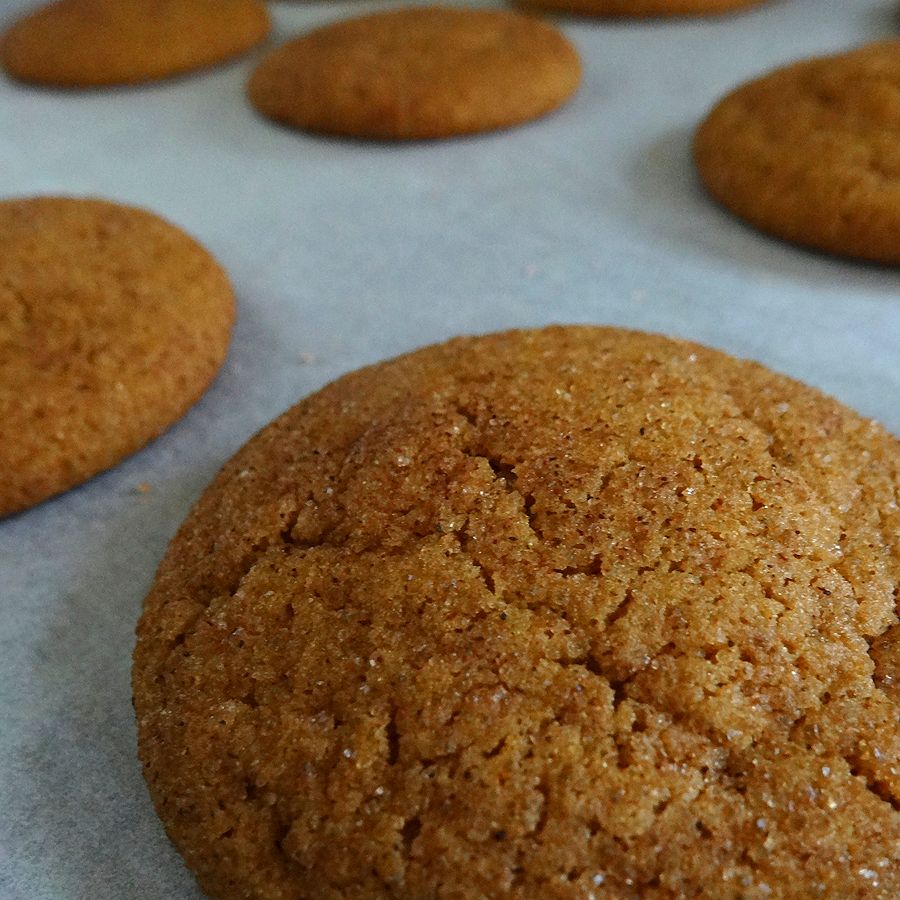 Don't be tempted to take them right off the pan. Let them sit for a minute before you transfer them to some paper towel. After they've rested on the pan they will flatten out and look like this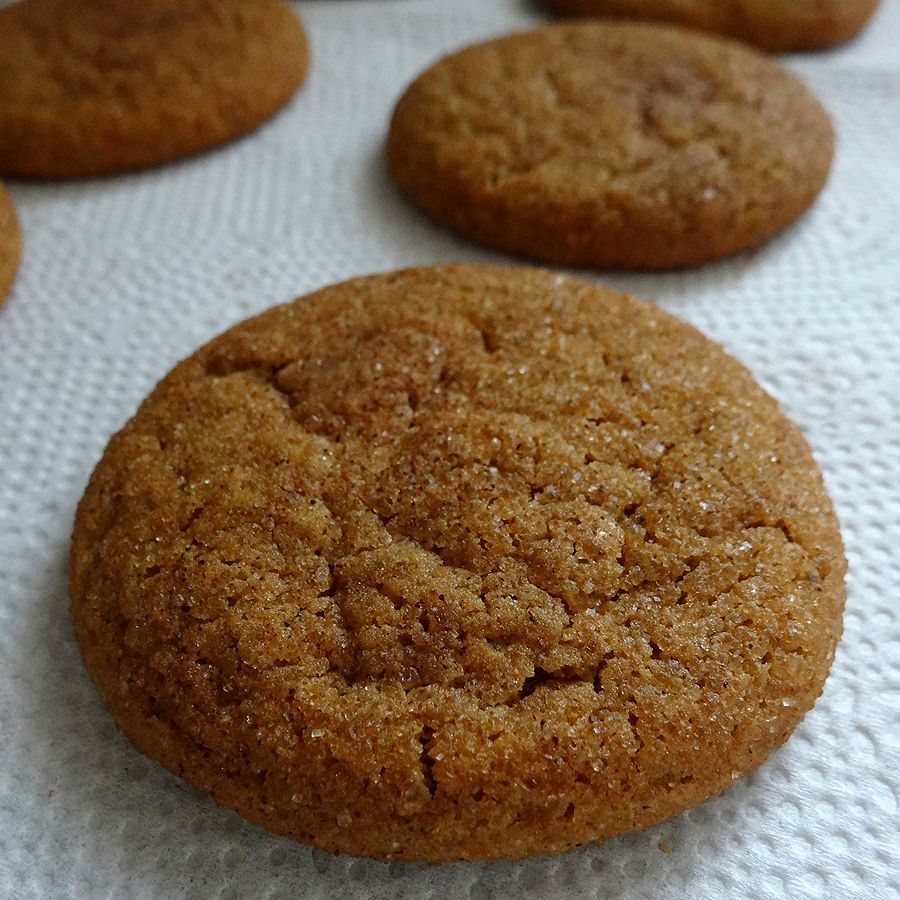 Perfect.
Repeat this whole process again so that you have 4 dozen cookies. While the cookies are baking and cooling, you can move on to the mango buttercream.
We'll start by cutting into our mango
If you don't know how to cut a mango, here's a link with some diagrams of your options.
Next, we'll cut the delicious insides in pieces.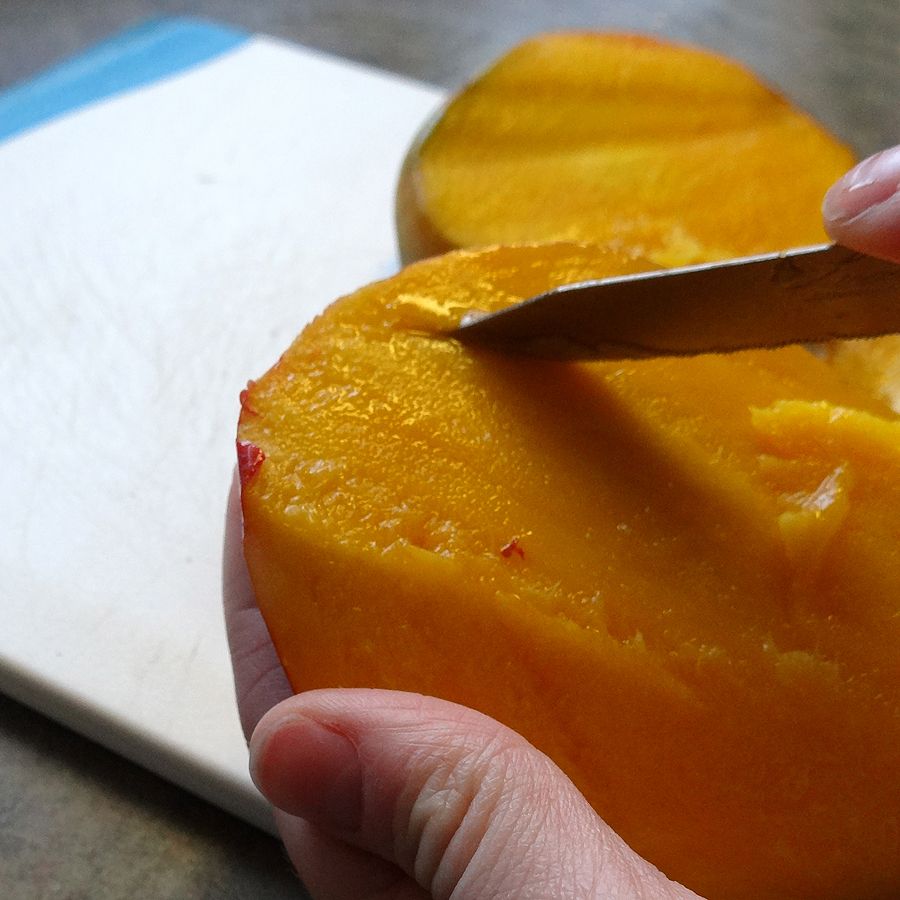 Pop them into your food processor
and blend until you have a smooth puree.
Then we need to make a basic buttercream. The first step for buttercream is to cream the butter. Clever. Then you mix in your icing sugar and whipping cream and let it whip for a few minutes. Let some air get in there and fluff itself up. Once this is done, add the mango puree 1 Tbsp at a time until you reach the flavour and colour you want.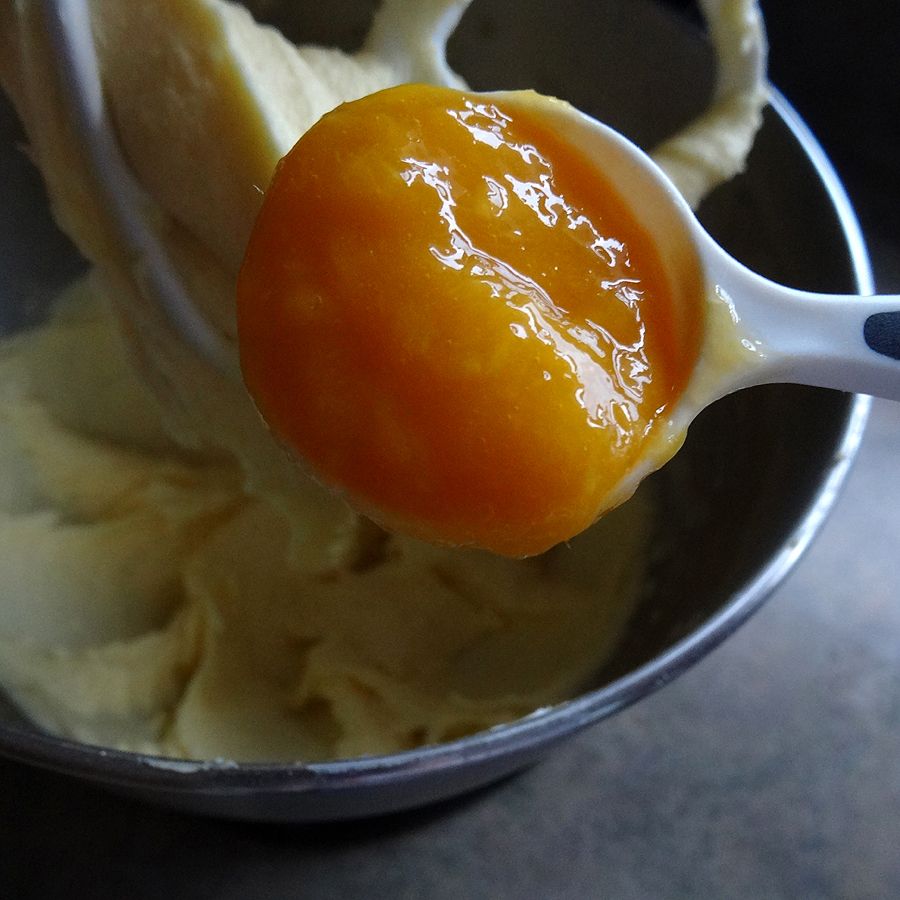 As you're adding the mango puree, if you notice the texture of the icing changing a lot, add some more icing sugar. Be careful though, you don't want it to be too icing-sugary. That's a word, right?
I added 5 Tbsp of mango puree to my icing. The mango I used was not quite as flavourful as other mangos I've had, so this gave the icing a delicate mango flavour and a nice pale yellow colour. I found the mango really brought out the flavour of the butter, and even more so when added to the cookies.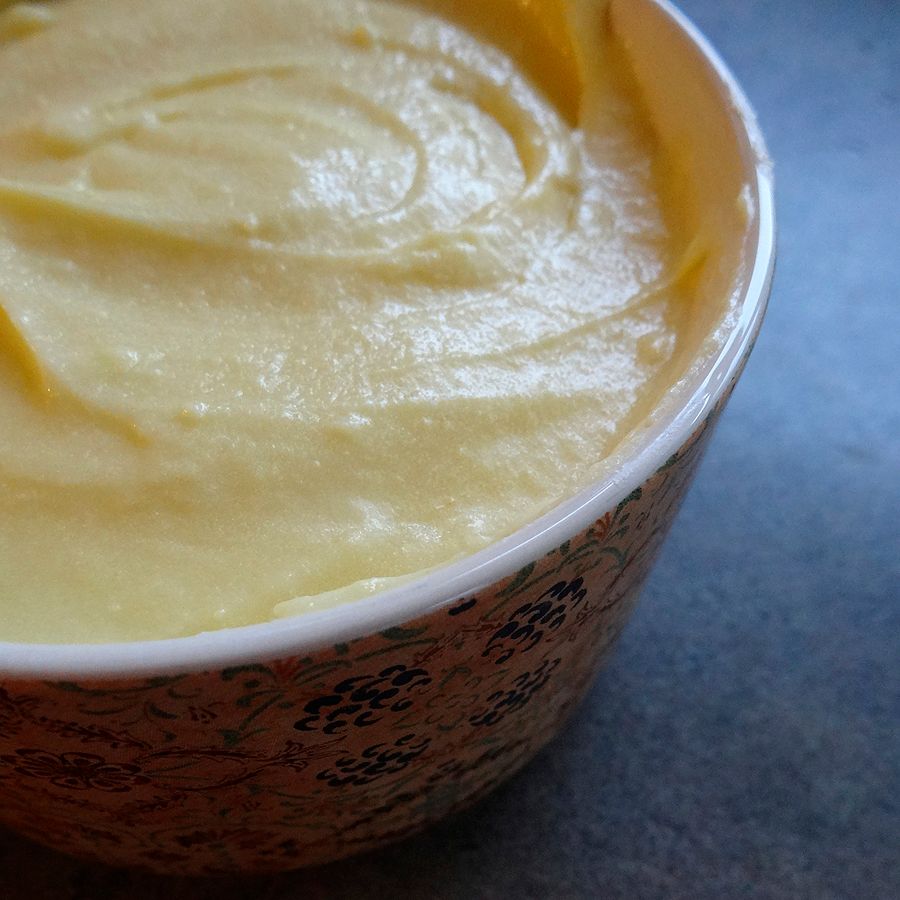 If you want a more flavourful mango icing, I suggest:
• Using an Ataulfo mango – I find they are more flavourful
• Using a pre-blended mango puree – I prefer to make my own, but you may get a stronger flavour from a pre-blended puree as opposed to a mango that may be out of season of part of a somewhat mediocre crop
• Adding some lemon zest – this will change the flavour of your icing quite a bit but the little bit of tang goes well with the subtle sweetness of the mango
I personally prefer leaving the buttercream with the mild flavour because it goes so well with the cookie, but I won't be offended if you want your icing to have a more pronounced mango flavour. It's all good.
Now that your icing is done, you're almost finished. All you need to do is place some icing in the middle of a cookie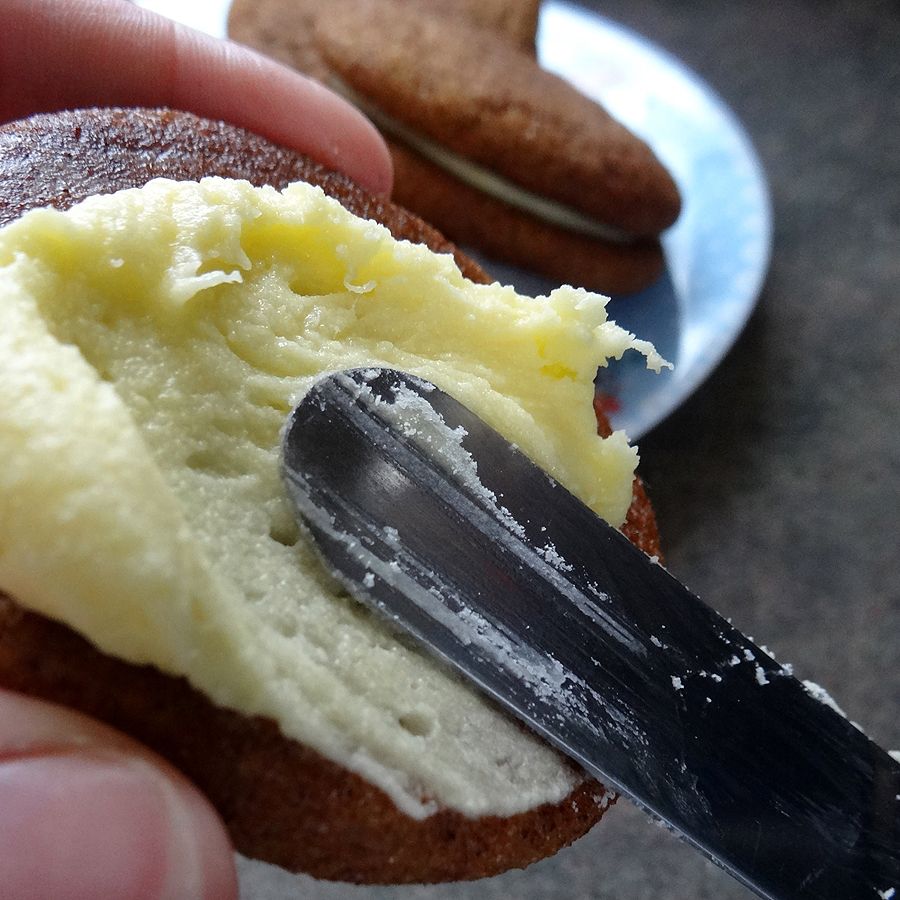 then sandwich it together with another cookie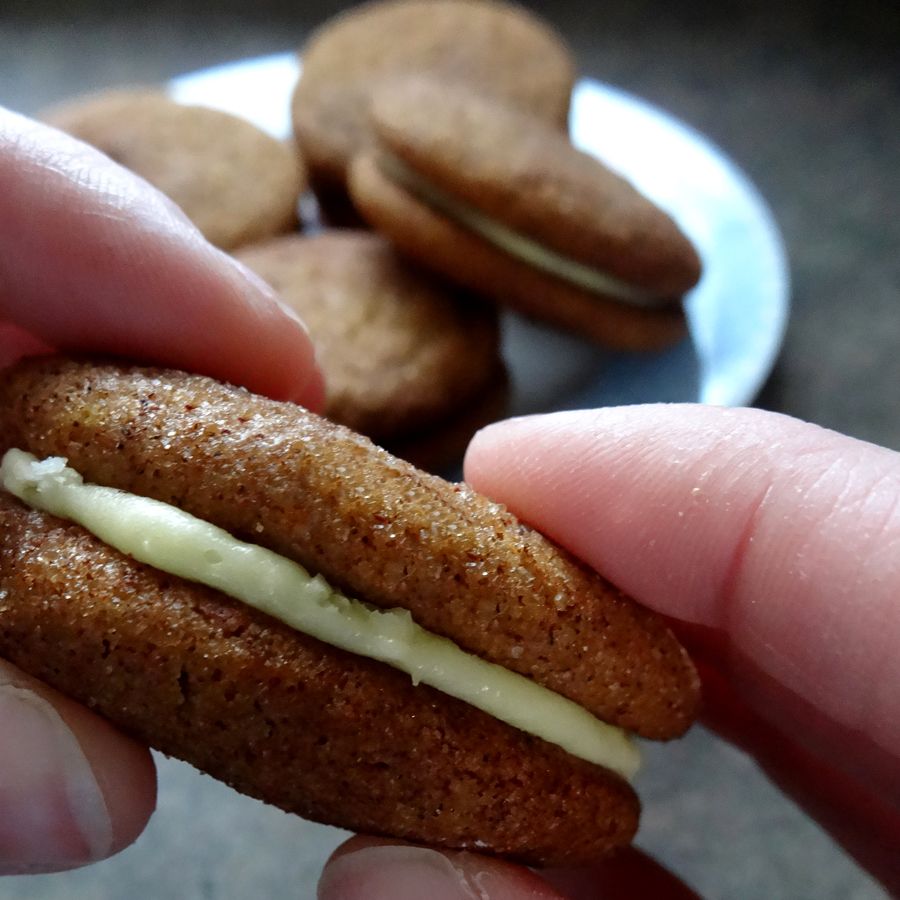 and repeat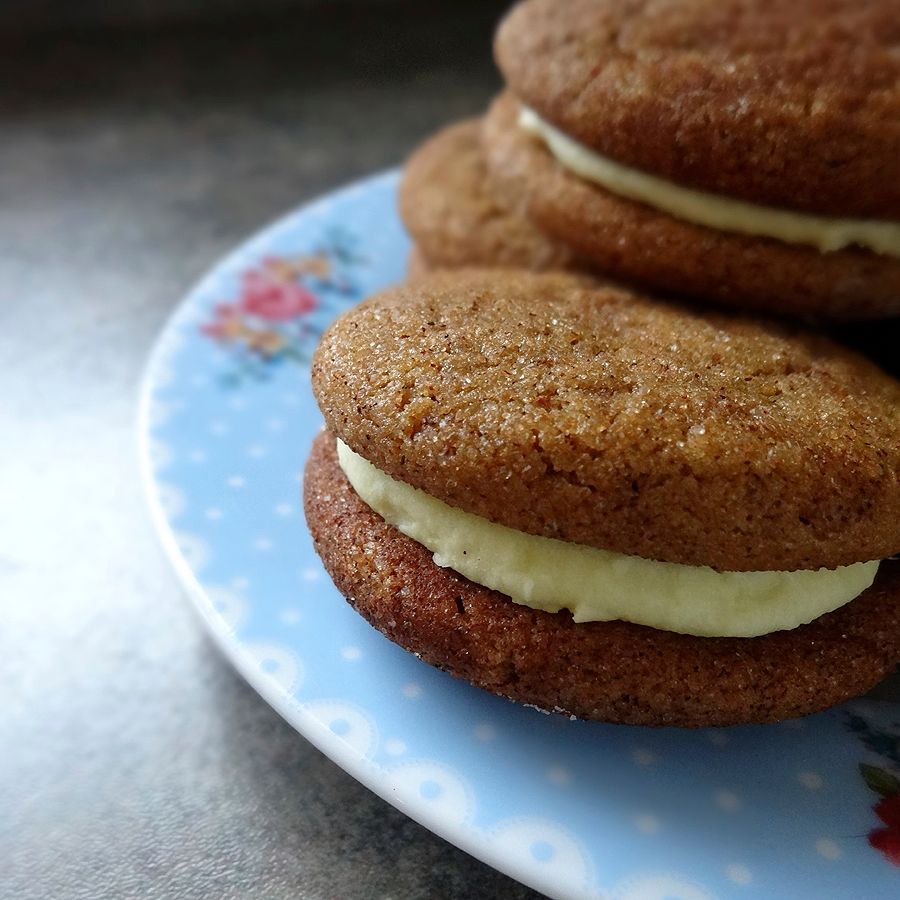 And that's it folks: a modern twist on an old classic.
These really do make a great bedtime snack.
Or anytime snack.
So just take one cookie in each hand, crawl into bed and enjoy.
Sweet dreams.